Post by uptowndragon on May 7, 2013 13:28:07 GMT 7
TVXQ Official Merchandise (Pre Order) @ 6th Floor, Sungei Wang Plaza (11/5/13)TVXQ OFFICIAL CONCERT MERCHANDISE FROM UNIVERSAL MUSIC MALAYSIA News Release:
Universal Music Malaysia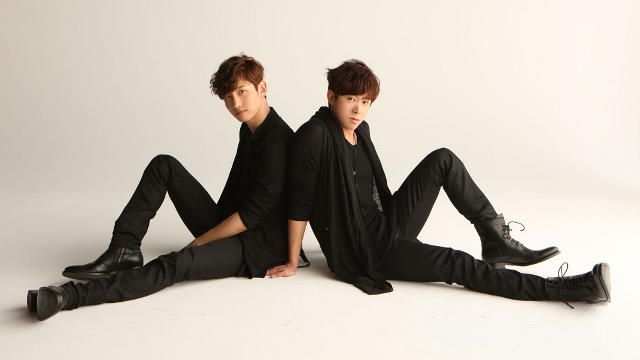 TVXQ is coming for <TVXQ! Live World Tour 'Catch Me' In Kuala Lumpur> at Stadium Malawati, Shah Alam on 18 May! In the meantime, Universal Music Malaysia will be bringing in TVXQ Official Concert Merchandise and Universal Music is going to organize a TVXQ concert merchandise pre-order event on 11 May (Saturday), 12pm to 8pm at 6th Floor, Sg Wang Plaza, Kuala Lumpur.
The imported concert merchandise from South Korea included T-Shirt, light sticks, towels, folders, postcards, and other various items. This pre-order activity is specially organized by Universal Music Malaysia to offer Malaysia Cassiopeia for their convenience so that they can pre-order their favorite concert merchandise in advance and collect it on the day of the concert at Official Merchandise counter. Do not worry if you are not able to attend the pre-order activity, you can also purchase it at Official Merchandise counter on the day of the concert. Available products are in limited quantity, while stocks last.
TVXQ! was temporarily stepped out of the lime light since <The 3rd Asia Tour Concert MIROTIC in Seoul> in 2009. Four years on, TVXQ! members Uknow and Max returned to the K-Pop music scene in the form of a duo and introduced the brand new album <Catch Me> in 2012.
After an absence of 6 years, the K-POP duo, TVXQ! will be back to dazzle fans with their live world tour "Catch Me" in Kuala Lumpur - to be held at Stadium Malawati, Shah Alam, 18th May 2013.
The new tour commenced in Seoul, Korea, October 2012 and proved to be more popular than ever, with 20,000 concert tickets completely sold out within five minutes. The K-Pop phenomena is making history as the first K-POP band to embark on a tour that includes performances at five major entertainment domes in Japan; following a concert at the Saitama Super Arena, TVXQ! then moves on to perform at Tokyo Dome, Osaka Kyocera Dome, Fukuoka Yahoo! Japan Dome, Sapporo Dome and last but not least Nagoya Dome. The world tour will also take the dynamic duo to Hong Kong, Beijing and other Asian cities.
<TVXQ! Live World Tour 'Catch Me' In Kuala Lumpur> , organized by JPM Music, tickets prices range from RM168 to RM 688:
Sitting zone: RM168-RM688
Rock Zone: RM 688
Please visit TicketCharge Web Site
www.ticketcharge.com.my
for more ticketing information.
For further information about TVXQ concert merchandise pre-sales activity, please stay tune to Universal Music Malaysia Official Website (
www.universalmusic.com.my
), Facebook: Universal Music Malaysia / Universal Music Malaysia Chinese or call to hotline 03-79587433 (ext 205/102).