Post by idolfan on Mar 5, 2013 21:28:59 GMT 7
Kinohimitsu Beauty Star ft Travia Yeung @ Concourse Level, Mid Valley (2/3/13)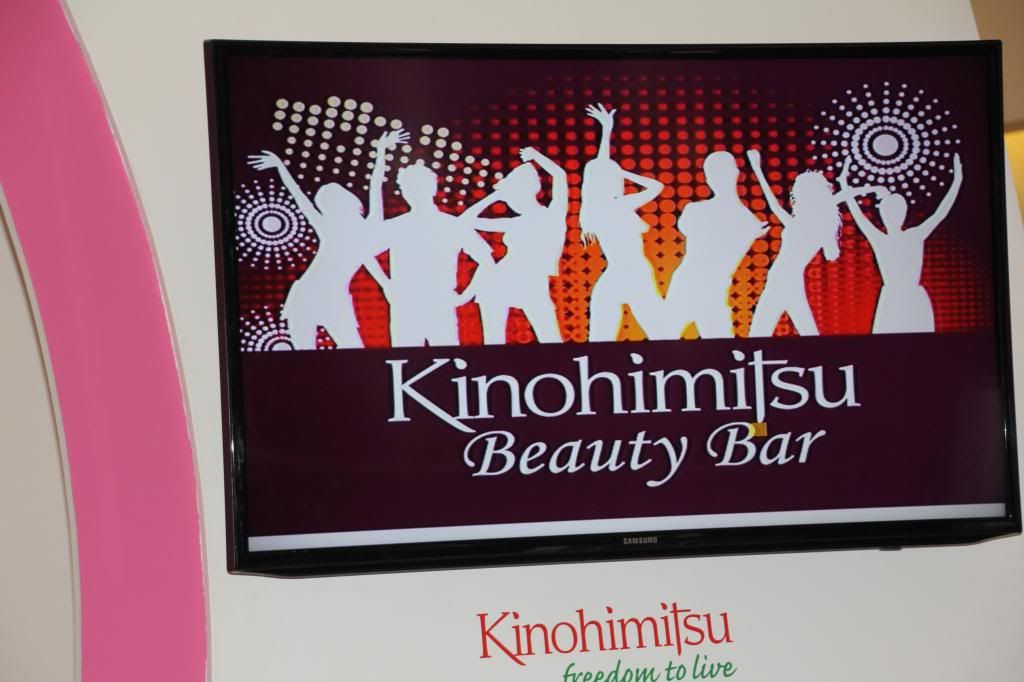 Kinohimitsu unveiled their latest innovative lifestyle concept beauty bar with the help of a beauty from Hong Kong. Award winning TVB actress Travia Yeung was in town last Saturday to grace the event as the brand ambassador and to celebrate the launch of the beauty bar. Kinohimitsu won "The Best functional drink award" at the Inter Bev Awards 2012 in United Kingdom and has been awarded "No.1 functional beauty drink in Malaysia and Singapore for the year 2008, 2009 and 2010" respectively in a survey by Euromonitor.
The beautiful Travia Yeung
To celebrate the launch of the unique and innovative lifestyle concept beauty bar, Kinohitmitsu has concocted several exclusive mocktails using Kinohimitsu beauty drinks. The mocktails, made exclusively for the event uses Kinohimitsu J'pan UV Bright Drink, Kinohitmitsu Collagen Beauty Drink and Kinohimitsu Collagen Men's with other non-alcoholic mixes, were given names such as Superstar, Double "O" Seven and Smooth Operator. All Kinohimitsu functional drinks are made of natural based ingredients which are free of preservatives, addictives, colouring and hormones. It is 100% safe and manufactured under the most stringent quality standard with HACCP and Halal certification. Kinohimitsu beauty drinks are not only meant for personal consumption, it can also be mixed with other non-alcoholic drinks such as sodas to be served as mocktails for parties and it is suitable for all ages on all occasions. Not only are the drinks delicious in taste but it also have health and beauty benefits which enhances skin elasticity and firmness, skin brightening and whitening effect, promotes cell repair and regeneration for youthful looks.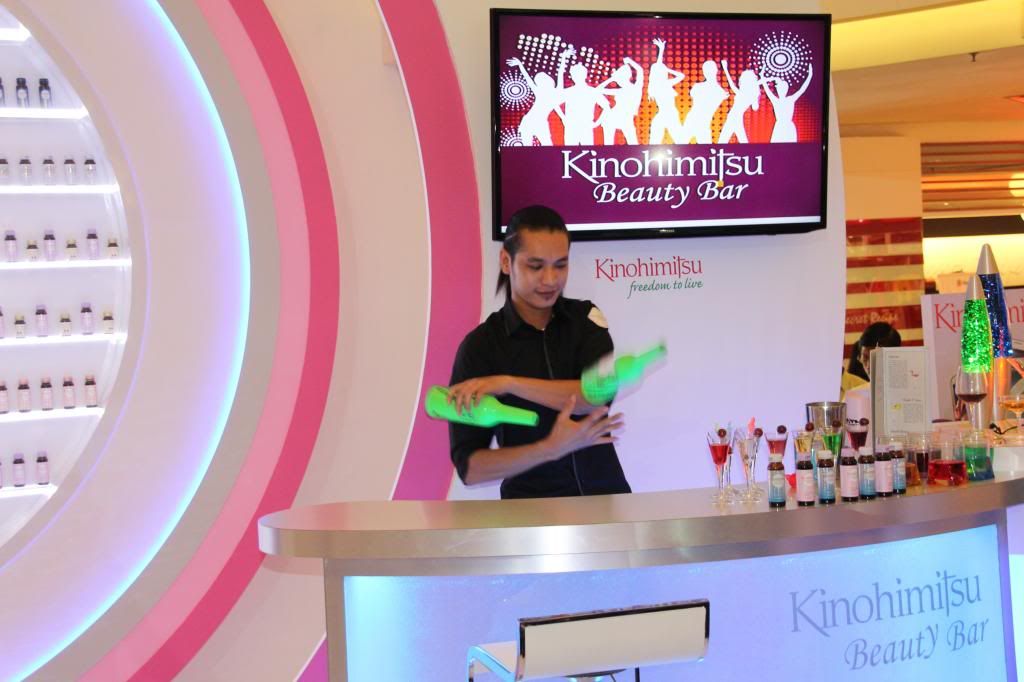 A bartender showing off his skills in mixing some of the mocktails
"Superstar" is a mocktail which has been specially concocted and dedicated to Travia Yeung for her recent achievement in winning the Best Actress Award. It is a mixture of her personal favourite drink Kinohimitsu J'pan UV Bright Drink with bitter lemon. The beautiful Travia shared "The life of an artiste is very stressful and hectic and in order to keep "glowing" in the pink of health, besides drinking my mum specially boiled soups, I am an avid drinker of Kinohimitsu beauty drinks. During outdoor shootings I will be expose to the sun and therefore I will drink my personal favourite, the UV Bright Drink as it will protect me from the harmful rays and keep my skin healthy. I always have some bottles of the drink in my bag." Travia continued to thank all her fans for their support all these while.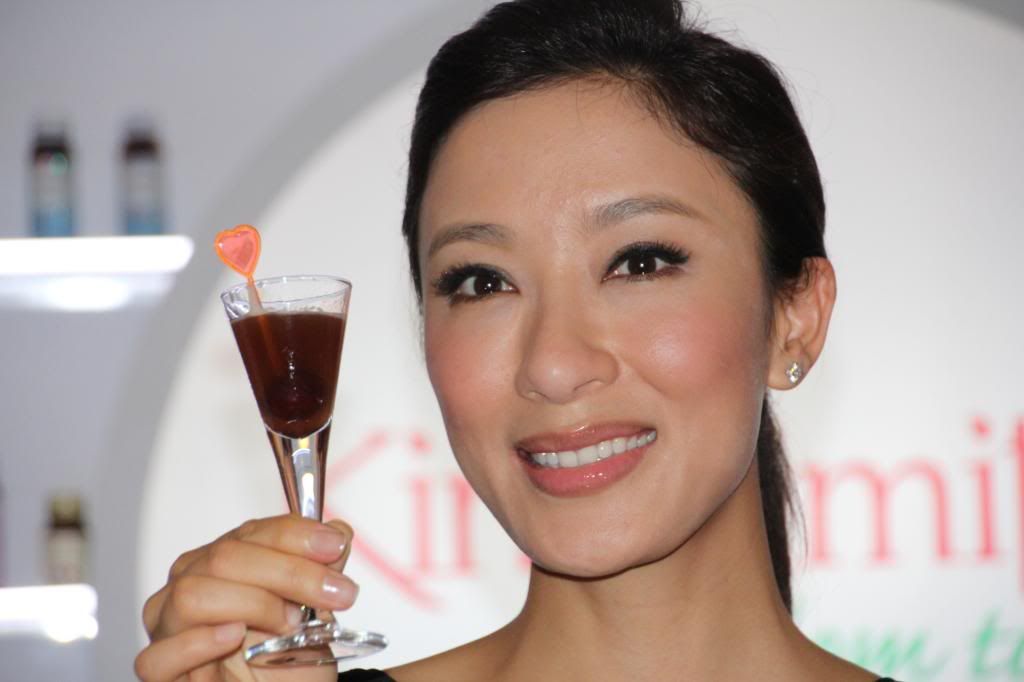 Travia Yeung is a very successful actress and has starred in numerous popular Hong Kong television series such as Vigilante Force, Twin of Brothers, Dicey Business, Heart of Greed, Moonlight Resonance, Beyond the Realm of Conscience, The Mysteries of Love, The other Truth, The Hippocratic Crush and Silver Spoon, Sterling Shackles. To a question raised by the MC on whether she would go into movies now since that she is already so successful in TV series, Travia has this to say "Well of course I would love to try out different things and if given the opportunity I will like to venture into movies as it is a different experience altogether and if possible, I can come over to do Malaysian dramas. In that way I can get to meet all of you more often".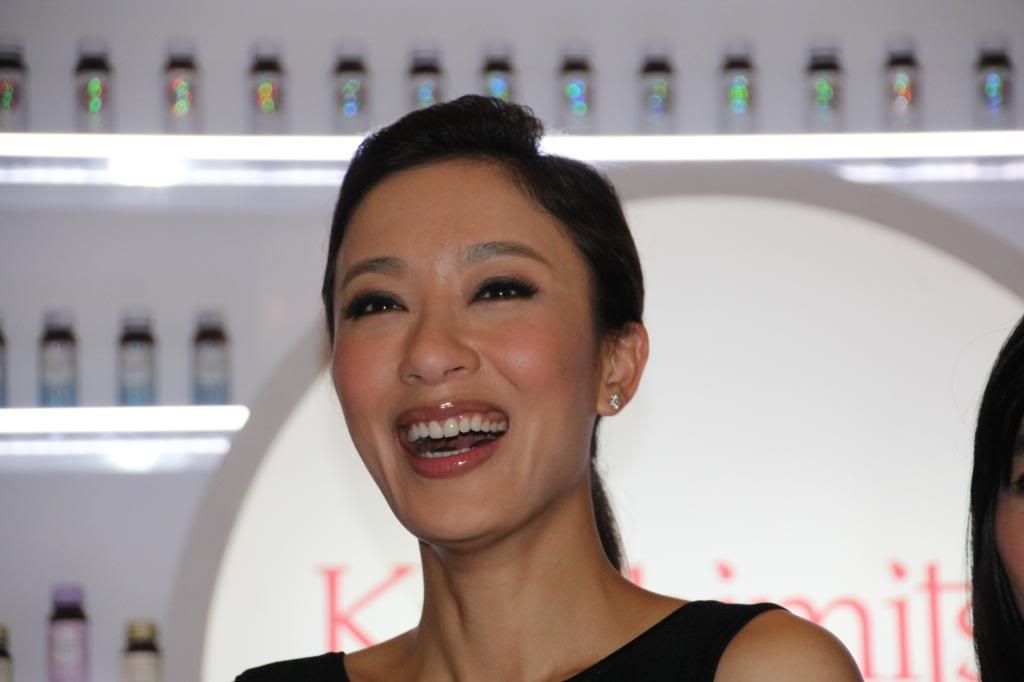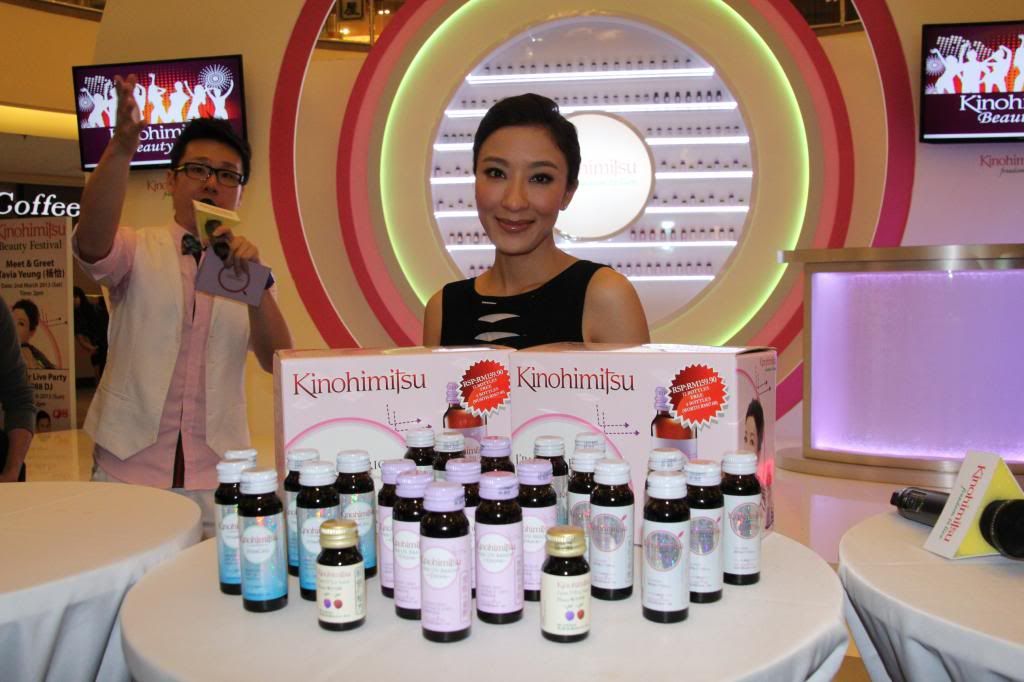 Travia's personal favourite is the UV Bright Drink which she said has done wonders to her skin especially when she is always going out and being exposed to UV rays. She said she has seen improvements after consuming the drink, her skin is fairer and she doesn't get dark very easily like before. When asked how she feels to be the brand ambassador, Travia said "I am very happy to be the brand ambassador for Kinohimistu and to me it is like finding a very prefect other half because it take cares of me and protects me day and night".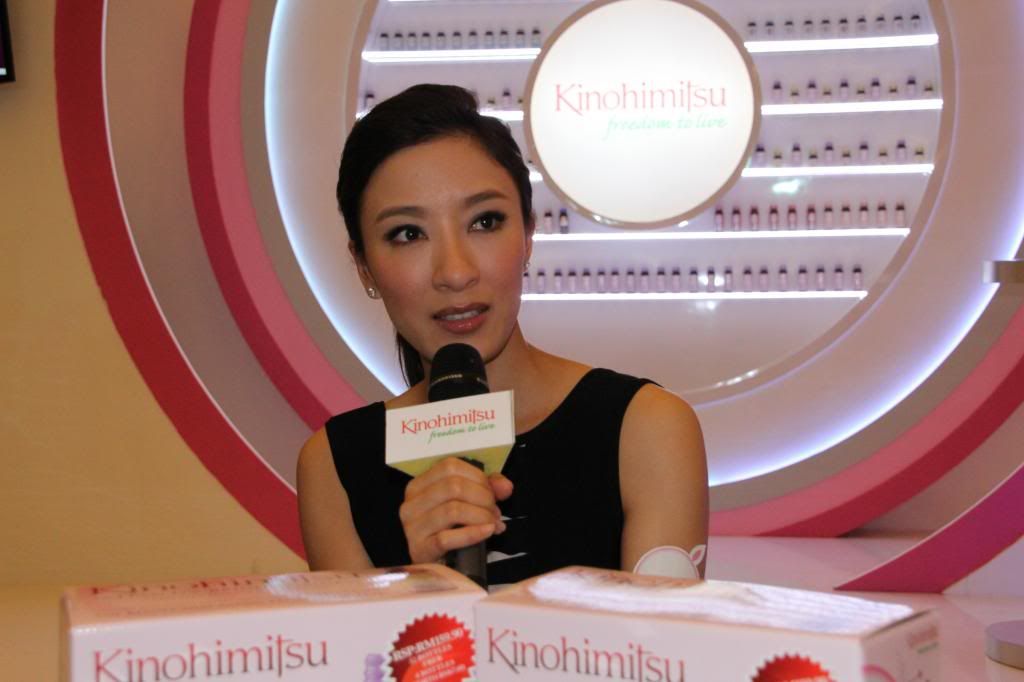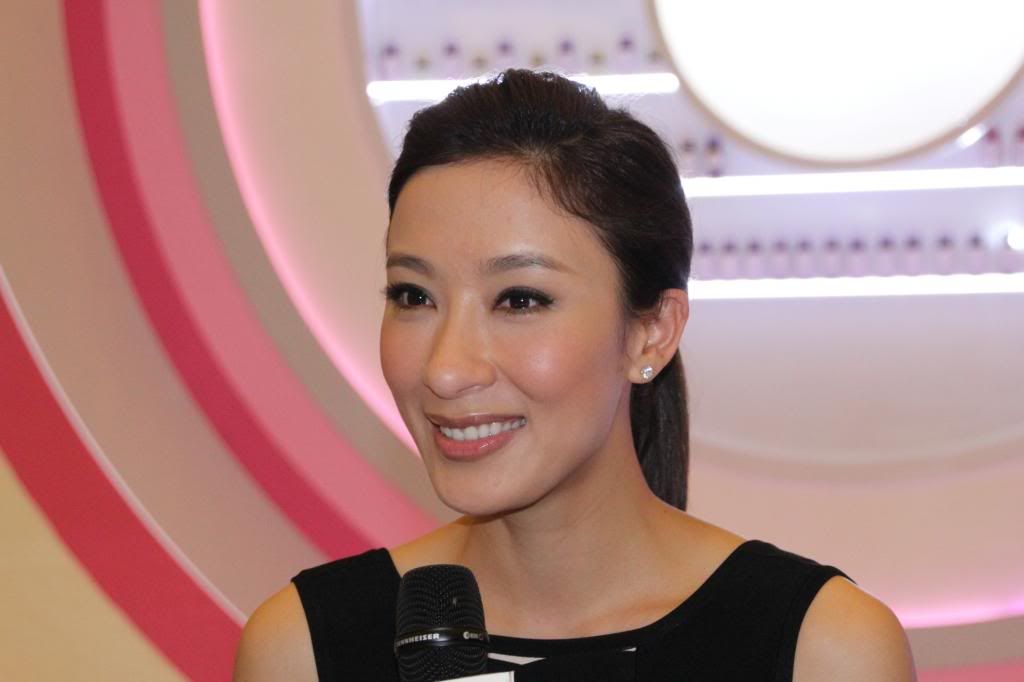 The Kinohimitsu lifestyle concept beauty bar will be rolling out at selected trade channels this year and customers will very soon be able to enjoy their favorite drinks with their friends in a nice and cozy environment.
Kinohimitsu is marketed and distributed by TRN Marketing (M) Sdn Bhd in Malaysia.