Post by uptowndragon on Dec 6, 2012 10:05:27 GMT 7
Suki Low to Wed on 12/12/12ONE IN A MILLION WINNER SUKI TO WED HER ONE IN A MILLIONNews Release:
Infi8 Dreams
Photo:
Dragon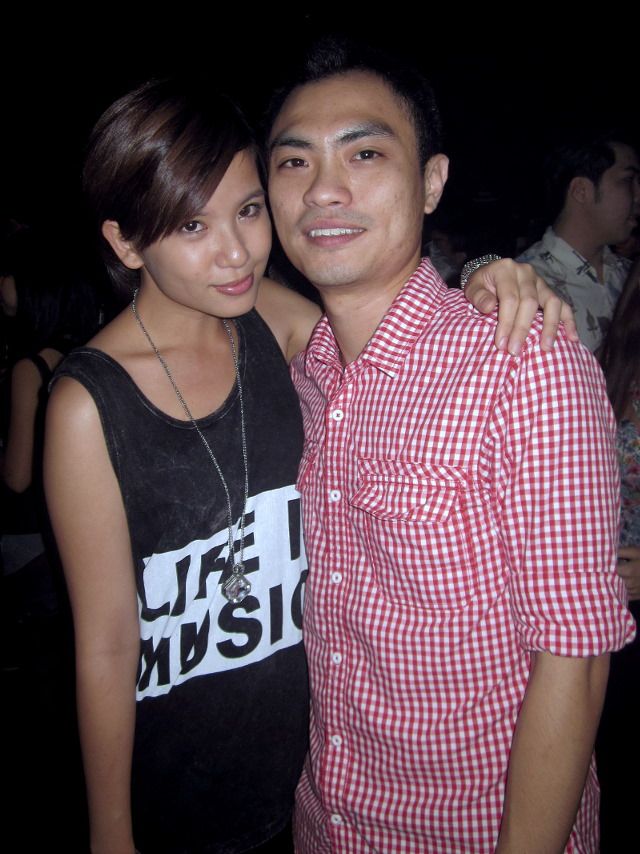 [Rentak Sejuta File Pic] Suki & Jeremy looking cozy here during Goldfish & Blink's album launch showcase.
The most talked about date of the year, 12 December 2012 is expected to be a favourite day for many to tie the knot. Among those who have booked the date is popular singer Low Sook Yee or better known as Suki Low who announced that she will be marrying her fiancé Jeremy Chong, a businessman and music executive who originally hails from Penang.
The wedding ceremony and reception is set to take place in Penang followed by a wedding party in the evening on-board the Star Cruises' SuperStar Libra. Apart from Star Cruises who is contributing to the wedding party, Malaysia's jewellery veteran Poh Kong, will also be adorning Suki with their best accessories on her big day. The wedding will be witnessed by guests consisting of family members and the couple's closest friends.
"We at Poh Kong are extremely happy to play a part in fulfilling Suki's dream wedding. At such a young age, Suki has achieved so much. The amount of effort and hard work she put into her singing career is inspiring to all of us. May all her days be filled with love and memorable moments with her love one," said Elizabeth Choon, Marketing Manager of Poh Kong.
"12.12.12 is an extremely memorable date, we are indeed glad to be a part of this nuptial celebration in Penang, Malaysia's Pearl of the Orient where Star Cruises has been home porting since 2010" added Leow Yan Ting, Marketing and Product Development Manager of Genting Hong Kong Limited.
Low, who is also the winner of Malaysia's first ever one million Ringgit reality talent show, 8TV's 'One in A Million' in 2006 mentioned that she is very happy and thankful that the auspicious day will arrive very soon.
"I feel that I am truly blessed to have found my true love and can't believe that we are actually going to tie the knot on such a memorable date. I hope my fans and friends will pray for our continuous happiness and success," explained the talented singer who won the One in a Million reality show at the tender age of 16.