Post by idolfan on Aug 6, 2012 0:05:02 GMT 7
Jack Lim's "Once Upon A Time" (Wong Gung Can Lan) Press Conference @ Sunway Resort Hotel (4/8/12)BOX OFFICE PRODUCER JACK LIM LAUNCHES 2013 CHINESE NEW YEAR FLICKStory:
Wendy Wong
Photos:
Frankie Pek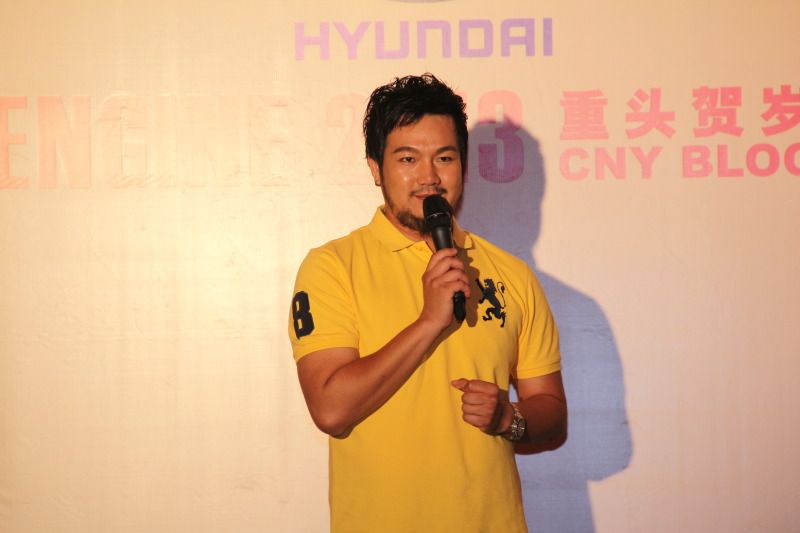 That is the title of the new 2013 CNY comedy movie by Jack Lim which was revealed in a press conference. After 3 successful box office movie hits, namely "Woohoo" in 2010 which collected RM 4.2 million, "Great Day" in 2011 which collected RM 6.55 million and for this year we had "Ah Beng The Movie: Three Wishes" which collected a record breaking of RM 7.55 million, Jack Lim together with Director Silver is ready to hit the big screens with another blockbuster. "Ah Beng The Movie: Three Wishes" was recently entered into the Malaysia Book of Records as the highest grossing Chinese Movie in Malaysia.
A 5-man drums performance by the famous "Hands Percussions" opened the Press Conference with a big bang. The MC for the event was none other than the lively and witty Jeff Chin from Myfm. Jack Lim as the lead actor and producer of the movie gave his speech "For the past few years I have not been getting enough sleep and moreover now under pressure to get ready for next year's new CNY movie. I am very happy with the good results from the previous movies and now the pressure is even greater as we need to do better than this year. The title for the new CNY movie is "Wong Gung Can Lan". "Wong Gung Can Lan" (Palace Stories) is a popular MYFM radio skit which was started by me and Vivian Tok about 10 years ago and MYFM listeners are definitely very familiar with the characters like The Emperor, the Imperial Servant, Prime Minister and Eunuchs. I am very happy to be able to bring this skit come alive on the big screen with the help of a group of very talented cast".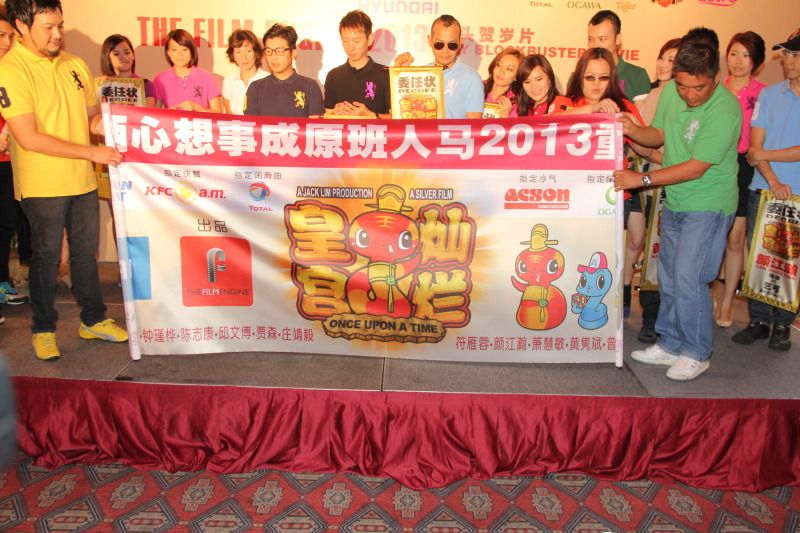 Jack Lim continued "This movie will take us back to 6000 years ago, yes, 6000 years ago and for this type of period movie, normally one would go film it in China but we will film everything in Malaysia. For this we are investing RM 1 million just to build the 6000 year old Dynasty set and since this movie involves going back in time, a huge amount of the production cost has been allocated for the set, costumes and make-up design. This, working together with local and international production teams from producer, director, distribution, photography, art director, action choreography, sound effect, music director, costume design to make up is crucial to create the ambience necessary for the audience to believe that they have travelled back in time as the story enfolds".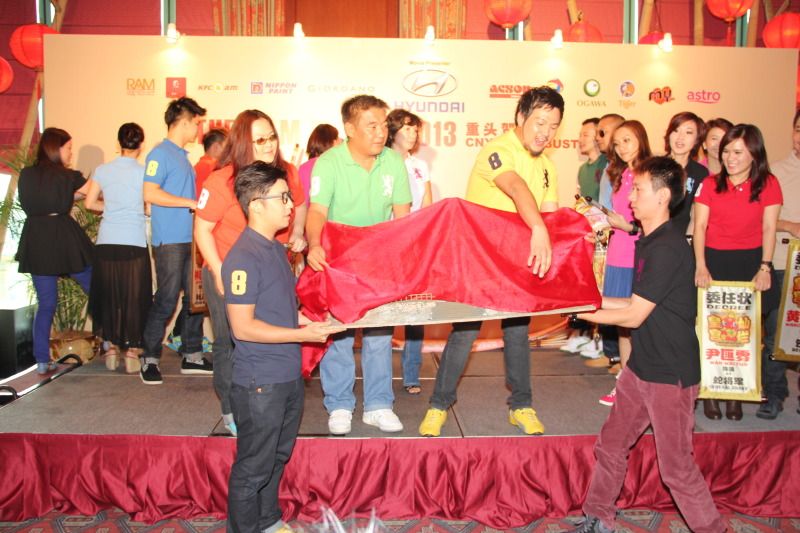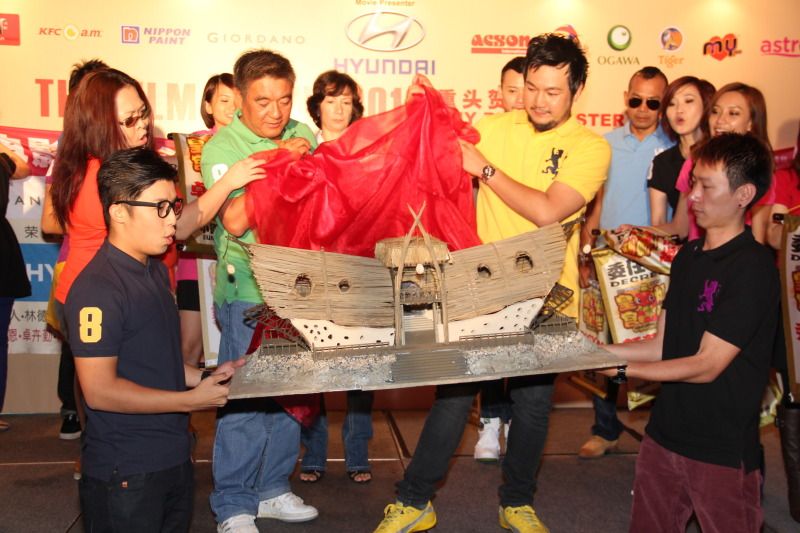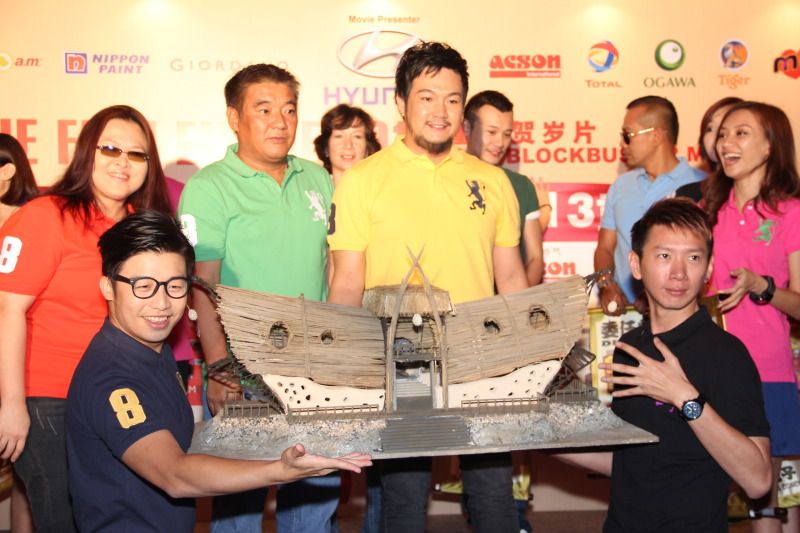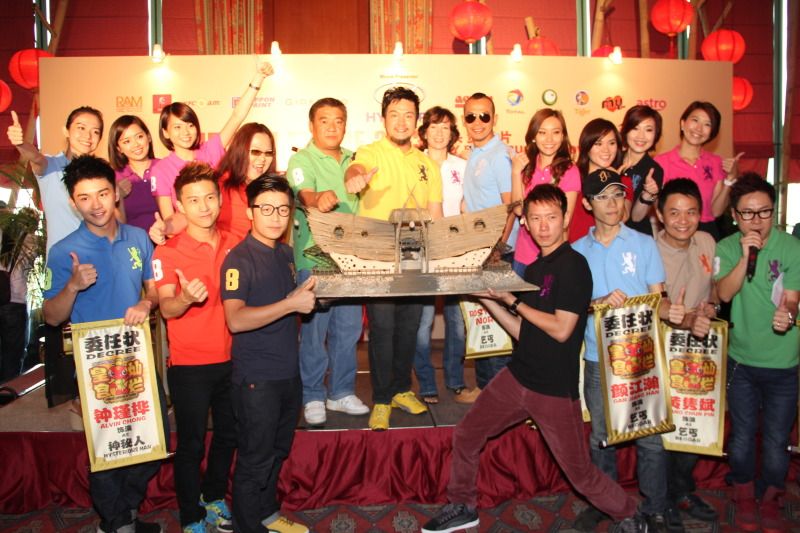 When asked why not film in China, Jack replied that originally they were supposed to go to China to film but due to the timing factor they are unable to do so. This movie will involve about 30 to 40 artistes and it is very difficult to find the right timing and so they decided to film everything in Malaysia instead. When asked who is the female lead role in this movie, Jack replied that it will be both Gan Mei Yan and Phoebe Yap, who plays the character, Imperial Servant and Imperial Concubine respectively.
Award winning Malay actor, Rosyam Nor will be making a special appearance as a beggar in this movie and when asked if his dialogue will be in Malay or Chinese, Rosyam replied with a chuckle "Saya cakap Bahasa Melayu tapi semua Cina faham" (I will speak in Malay but all the Chinese will understand me).
To a question raised on whether they have started filming the movie, Jack said "We will start filming on 11 September 2012 (911) at 5:00am". Jack added that there will be a contest for the best Cinema Decoration for this movie and a total of RM 100,000 has been allocated as the prize money.
"Once Upon A Time", produced by The Film Engine and distributed by RAM Entertainment, will unfold during the Chinese New Year next year on 7th February 2013.
Unveiling the characters of the movie ...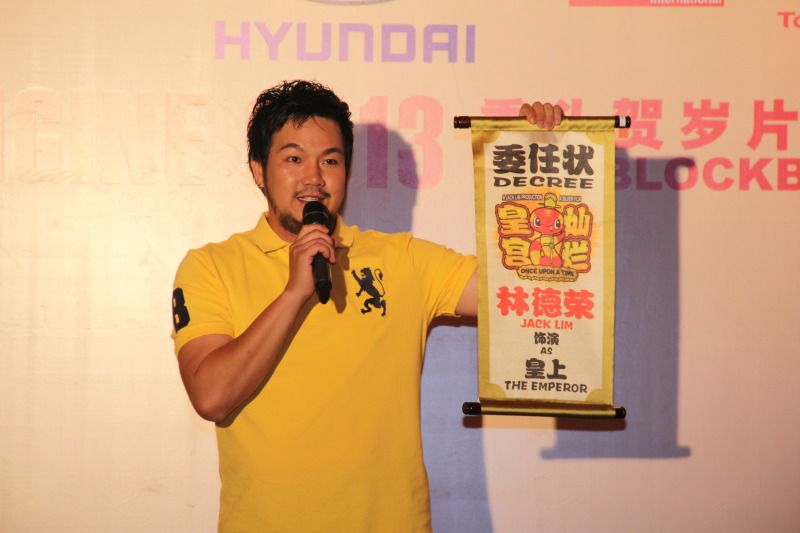 Jack Lim as The Emperor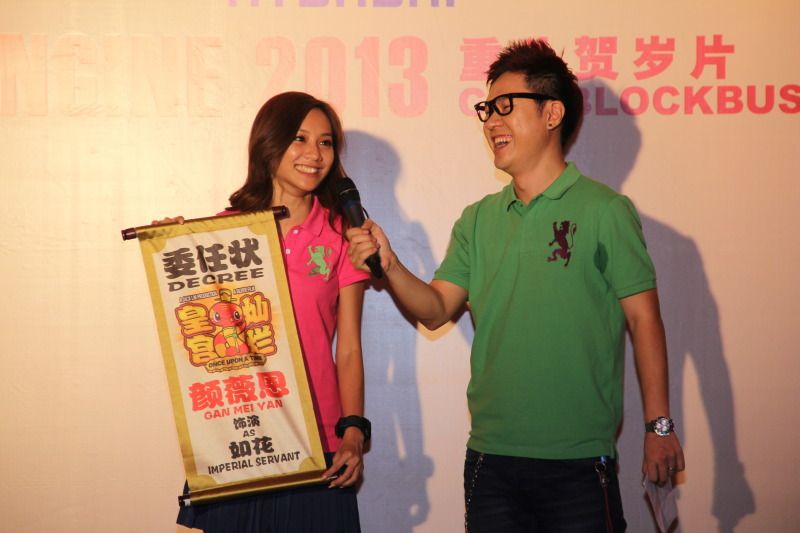 Gan Mei Yan as The Imperial Servant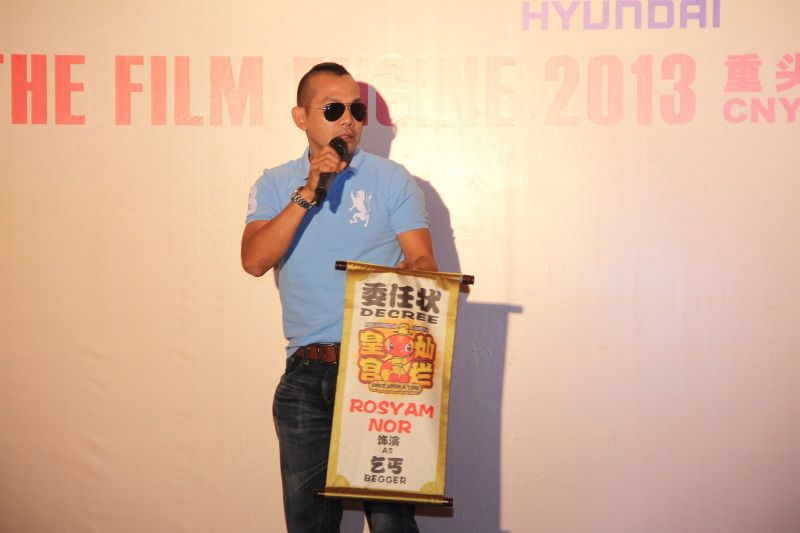 Rosyam Nor as Beggar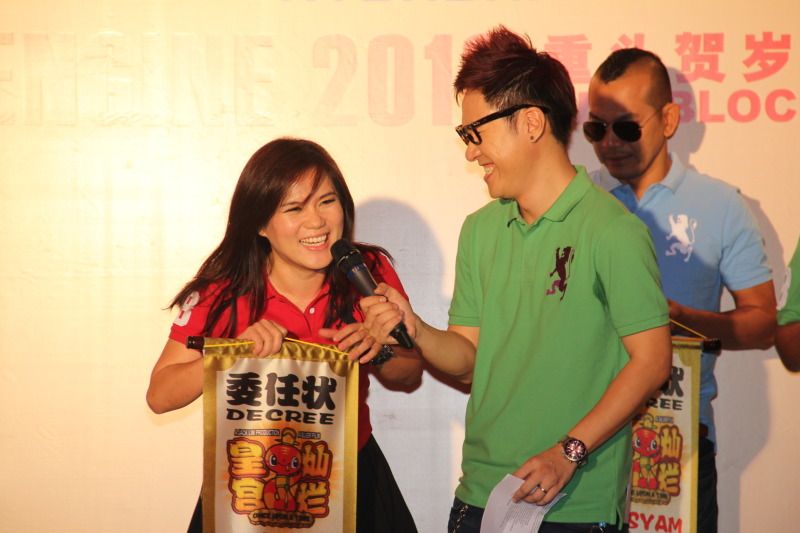 Wan Wai Fun as General Snake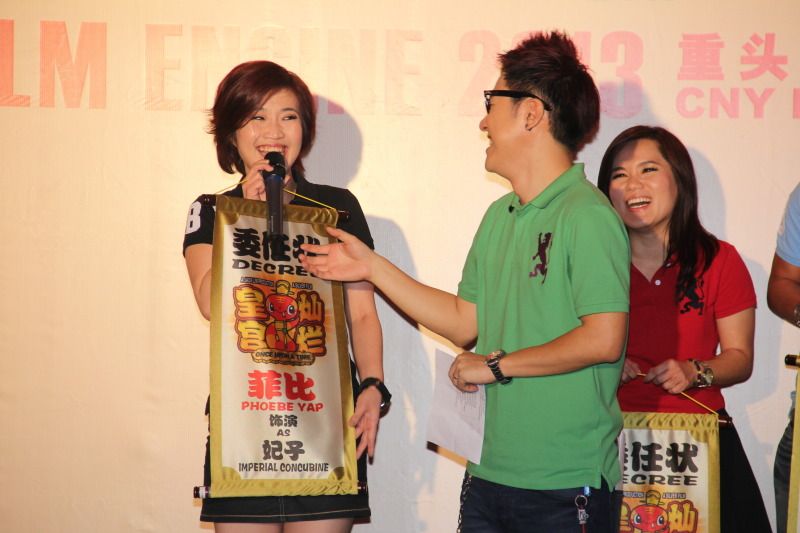 Phoebe Yap as Imperial Concubine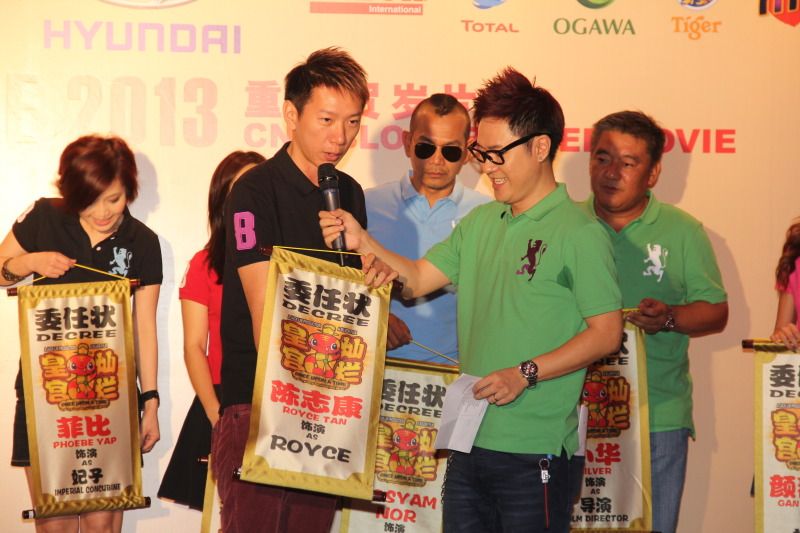 Royce Tan as Royce
Jason Phang as Gangster Ming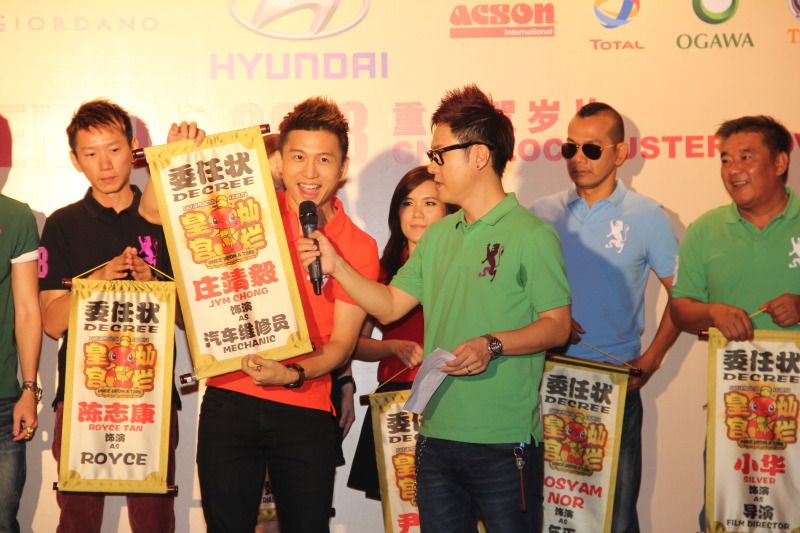 Jym Chong as Mechanic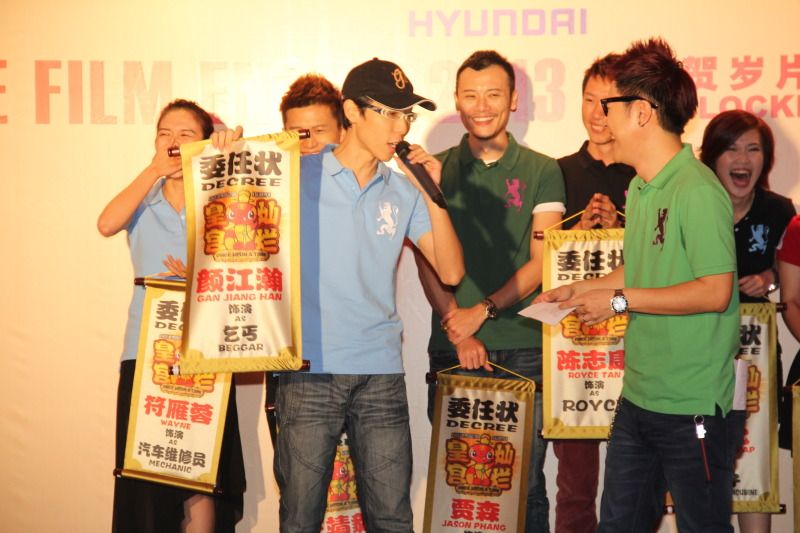 Gan Jiang Han as Beggar
Siow Hui Mei as Beggar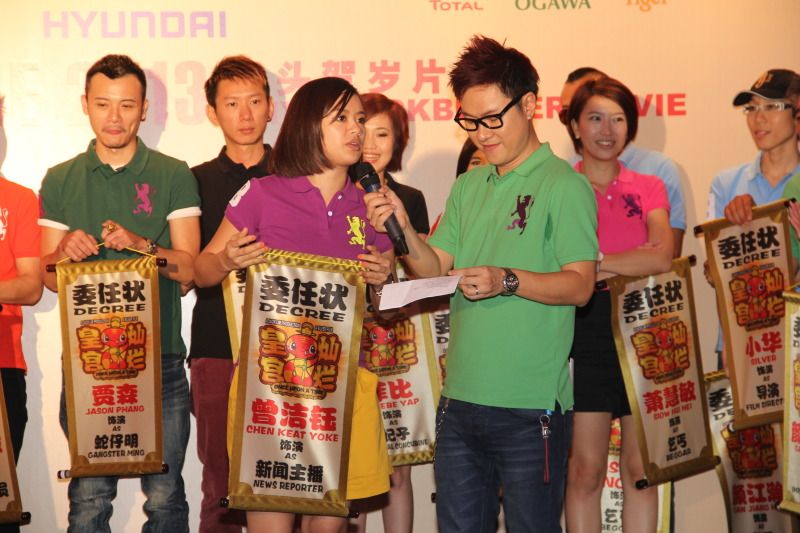 Chen Keat Yoke as News Reporter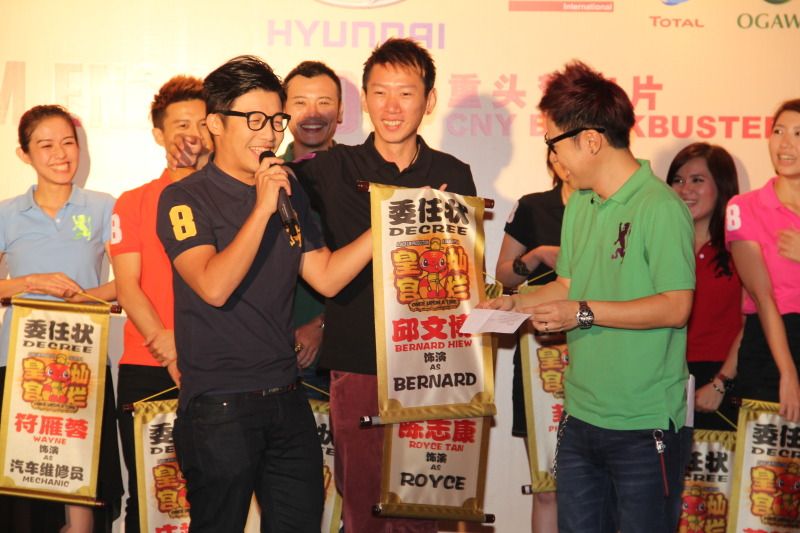 Bernard Hiew as Bernard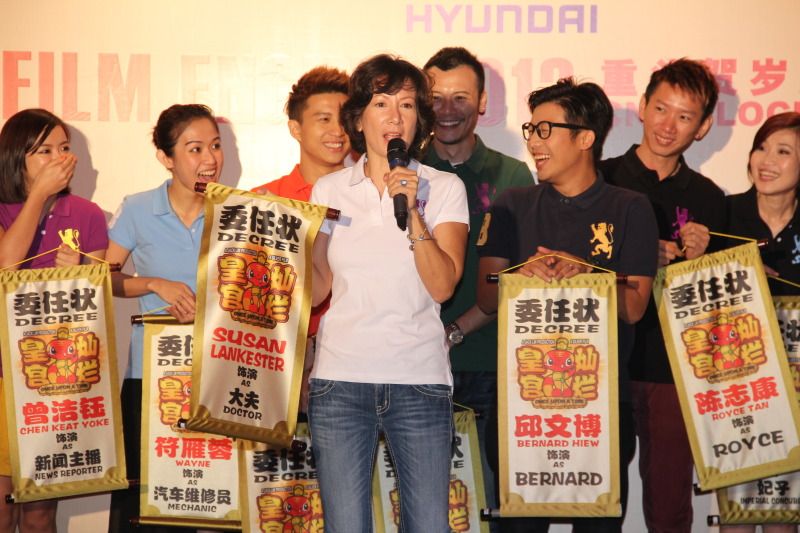 Susan Lankester as Doctor