Post by uptowndragon on Dec 6, 2011 18:21:14 GMT 7
Andy Hui "On & On" 25th Anniversary Concert Live In Malaysia Launching & Press Conference @ Overtime Pavilion KL (18/11/11)NEW HEAVENLY KING KEEPS GOING ON & ON WITH 25TH ANNIVERSARY CONCERTStory & Photos:
Dragon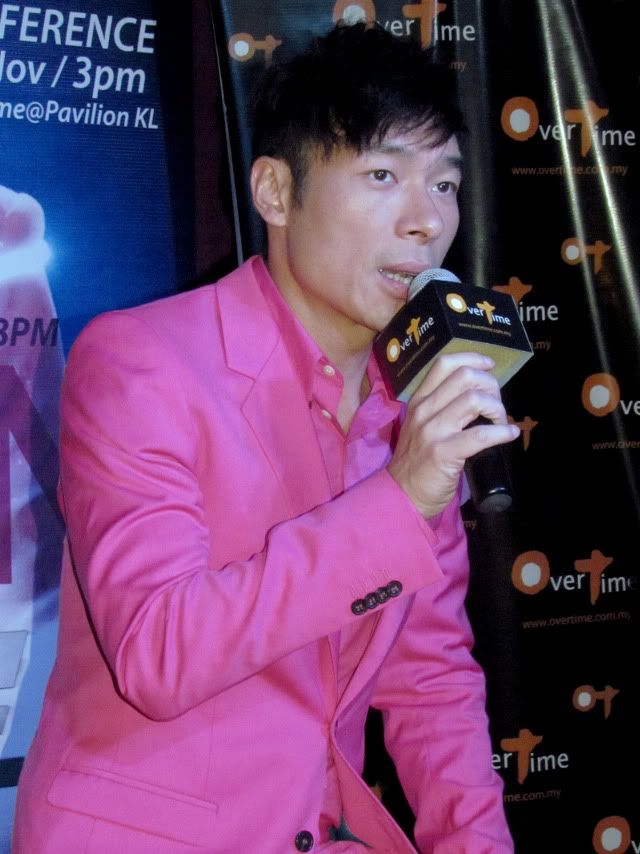 Celebrated Hong Kong singer, songwriter and actor Andy Hui Chi On certainly keeps going on & on, considering he has released 27 albums, acted in 34 movies and 17 TV series, and made countless other variety show appearances, thus far. He is considered one of the most successful Chinese music celebrities, with an extensive list of Cantonese and Mandarin hits to his credit, and is currently recognised as one of the "New Heaven Kings" alongside Hacken Lee, Leo Ku and Edmond Leung. The much sought after Cantopop superstar was recently in town to launch his upcoming 25th Anniversary "On & On" Live In Malaysia concert which is scheduled to be held on 17th December 2011, at the Arena Of Stars in Genting Highlands. The concert which is organised by respectable concert promoters Jazzy Group will see Andy hitting the stage with songs from his latest similarly titled "On & On" album, as well as belting out other popular numbers from his illustrious entertainment career that has spanned over the last 25 years. The celebratory concert will also see the appearance of a surprise guest, who will be performing alongside Andy, and offers concert goers an amazing opportunity to catch the magnetic star in full throttle.
Arriving at the concert launch press conference which was held at popular after hours bistro Overtime in Pavilion Kuala Lumpur, dressed in an incredibly shocking pink suit, the 44 year old Andy, who is better known for his romantic style, said he was eager to showcase his latest hit songs and dance moves, that included performing rock songs, to showcase his versatility. Looking quite fit and parading his lithe body around, the iconic personality said he worked out in order to make sure his body was ready for the hot dance moves that is expected to raise temperatures at his upcoming date here in Malaysia. His recent 25th Anniversary concert in Hong Kong was a sold out affair that earned him accolades and rave reviews, and Malaysian fans should be able to expect much of the same here as well.
Tickets for this exciting concert are priced at RM380 (VIP), RM360 (PS1), RM230 (PS2), RM230 (PS3) and RM100 (PS4), and will available at all Ticket Charge outlets, Jazzy Group and Genting Highlands.
Concert details can be found here:
1in1m.proboards.com/index.cgi?board=eag&action=display&thread=6030