Post by uptowndragon on Jan 11, 2015 21:44:22 GMT 7
Echosmith "Cool Kids" Multilingual Lyrics Video Premiere (17/12/14)ECHOSMITH GO GLOBAL WITH MULTI-LANGUAGE LYRIC VIDEOS FOR FANS AROUND THE WORLDNews Release:
Warner Music Malaysia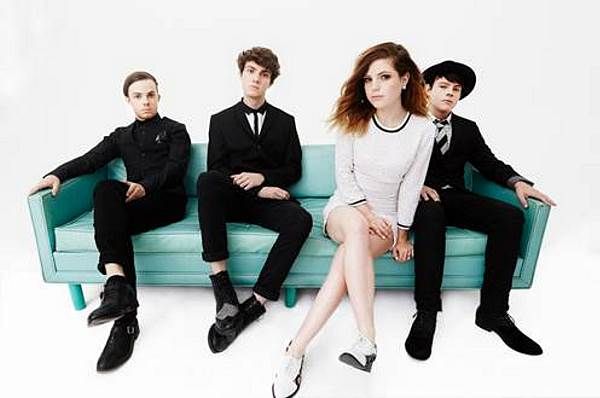 NEW LYRIC VIDEOS FOR "COOL KIDS" PREMIERE IN 20 COUNTRIES IN 20 LANGUAGES
2014's breakout alt-pop band Echosmith go global as smash single Cool Kids takes off all over the world.
As their platinum (US and Australia) single "Cool Kids" builds into a huge hit all over the world, the LA-based siblings that make up Echosmith wanted to say thank you to all their new fans, so have embarked on a world first by making lyric videos of "Cool Kids" in twenty different languages, so that new fans discovering their music for the first time can even better understand and relate to them.
The relationship between Echosmith and their fans is the most important thing to the young band, and the lyrics for "Cool Kids" has been translated into Arabic, Czech, Danish, French, Hungarian, Irish, Italian, Japanese, Malaysian, Mandarin, Russian, Slovenian, Turkish, Portuguese, German, Polish, Afrikaans and Spanish both Spain and Latin America
Echosmith was recently named an official VH1 "You Oughta Know" Artist for October as well as MTV's PUSH artist for November, becoming part of a highly acclaimed franchise that has helped break artists such as Ed Sheeran, Adele, Lorde, Sam Smith, and many more. The lyric videos have all been built using the new video for "Cool Kids" which premiered on MTV recently, all a continuation of the band's rising success from the past few months.
The single is now certified Platinum in both the USA and Australia and has over 12 million views on YouTube, in addition to maintaining the #1 spot on the iTunes Alternative chart, #5 at Hot AC, #9 at Top 40, and reached #13 on the Billboard Hot 100. "Cool Kids" was also used in Apple's recent keynote speech to highlight their new Apple Watch. "Cool Kids" has also been #1 on airplay in Denmark, and Talking Dreams has been the #5 most streamed album on the Spotify Global Album Chart.
"Teenage daydreams inspired by new wave angst and California sunshine. . .
Echosmith's breakout single "Cool Kids" is a back-to-school-season anthem for those feeling disaffected by their peers." – Rolling Stone

"Charismatic lead vocalist Sydney Sierota, 17, puts a voice to teen alienation." – USA Today

"…an up-and-coming band that we've totally fallen for. Echosmith is comprised of four siblings…and they each have a downtown, '60s rocker vibe that emanates pure cool." – TeenVogue

"Echosmith's wispy back-to-the-lunchroom anthem, 'Cool Kids'." - #1 on Buzzfeed's list of "61 Songs You Need in Your Life This Month"
MALAYSIA VERSION
Some of the direct links to local language videos are here:
Arabic
www.youtube.com/watch?v=tXY5o51KdFs
Czech
www.youtube.com/watch?v=CaSKAzotlQM
Denmark
www.youtube.com/watch?v=yASJL-O61fo
France
www.youtube.com/watch?v=VEvwjDQgQk4
Germany
www.youtube.com/watch?v=rdaMhclbP8A
Hungary
www.youtube.com/watch?v=9sW3eGJxTho
Irish
youtu.be/tLzi1L8G6SE
Italy
youtu.be/DZd375bMZo4
Japanese
youtu.be/MHKgvXHiGY8
Malaysia
youtu.be/A-8VCDwmaA4
Mandarin
y.qq.com/y/static/mv/mv_play.html?vid=z00155q8fij
Poland
www.youtube.com/watch?v=WXDym1E7Tzs
Portugal
www.youtube.com/watch?v=p7-3uj8TyB0
Portuguese (Brazil)
www.youtube.com/watch?v=OgoRhriQtTY
Russia
www.youtube.com/watch?v=Zapj7B3vmPg
Slovenia
youtu.be/DscrpbzWcIA
South Africa
youtu.be/WFzExwr4xuY
Spanish (Chile)
www.youtube.com/watch?v=TO8z_zAYB3I
Argentina
www.youtube.com/watch?v=1U7NRzY5Rn8
Turkey
youtu.be/7yt1ysjcUws