Post by idolfan on Sept 22, 2014 13:11:47 GMT 7
The Golden Awards 2014

The prestigious Golden Awards organized by NTV7 is back for the third year and was held at the Putrajaya International Convention Centre (PICC) on 20 September 2014. This is a very significant event in the Malaysian Chinese Television industry which rewards excellence in production and performance. It was organized to recognize and honour the outstanding works of those who have contributed passionately. The red carpet which was hosted by Nicholas Ong and Jan Chin saw talented artistes from the Chinese TV industry from Malaysia, Singapore, Taiwan and Hong Kong striding down the red carpet dressed to the nines.

The Golden Awards 2014 consist of three award categories – Drama, Non-Drama and Viewer's Choice and a total of 32 awards were presented which included three new categories, Best Telemovie, Best TV Drama Montage and Best Programme Montage. The Golden Awards 2014 was hosted by the talented and beautiful Lynn Lim who also took home the Best Magazine Programme Host award.

The biggest winner of the night was "The Descendant", a period drama which took home 8 awards including best TV Drama, Best Actor, Best Actress, Best Director, Best Screenplay, Best Theme Song, Best Supporting Actor and Best Newcomer. A stellar line-up of local and international guest performers and presenters entertained the audience for the night. They included Aaron Yan, Mike He, Guo Shu Yao, Chen Han Wei, Kym Ng, Joanne Peh and Edmond Pang and our very own Athena Beh, Shio Yee, Winson Voon, Vivian Chua, Wind Lee and Kopi Lim who performed some of the drama theme songs.

Debbie Goh's outstanding performance in The Descendant has earned the beautiful actress her first Best Actress title in Golden Awards, after having lost twice in 2012 and 2010. She was very emotional when her name was announced, kept crying from her seat to the stage to receive her award. "All my hard work has paid off! I would like to thank the most important person in my life, who is my mum. She has always been by my side through thick and thin. This award is for her! I can finally get married after this!" said the emotional Debbie after receiving her award on stage.

Frederick Lee who is often paired with Debbie as on-screen couple, thanked his beautiful co-star for their outstanding partnership which won him the Best Actor award for his performance in The Descendant. "I would like to especially thank Debbie who has been a wonderful co-star in a number of our collaborations such as The Descendant, Age Of Glory and Mining Magnate. Besides Debbie, I am truly blessed to have a caring and loving brother, Christopher, who has given me all his support and guidance all these years. This award is dedicated to him."

The public were given a chance to vote for their favorites and when the winners of the Top 5 Most Popular Artistes were announced on the screen, the crowd was cheering on their respective favorites loudly. The winners for the male category are Adrian Tan, Henley Hii, Tan Hau Yen, Jack Yap and Liang Kim Loong; while the female category consists of Debbie Goh, Chris Tong, Wayne Chua, Aenie Wong and Jan Chin.

The lively atmosphere of the ceremony was tuned back to a more serious mood when veteran actor, Phua Chee Kian was announced as the recipient of this year's Lifetime Achievement Award. The 56-year-old actor received a standing ovation from the audience for his touching and inspiring speech. "Although my condition right now does not allow me to work anymore, I will not give up and I hope to act again one day," said the actor whose first drama was the popular Empat Sekawan series.

Winners' List:

Best TV Drama
The Descendant

Best Actor
Frederick Lee - The Descendant

Best Actress
Debbie Goh - The Descendant

Best Supporting Actor
Steve Yap (The Descendant)

Best Supporting Actress
Yeo Yann Yann (Happy Family)

Best Newcomer
Tan Hau Yen (The Descendant)

Best Director
Jason Kok (The Descendant)

Best Original Screenplay
The Descendant

Best Drama Theme Song
The Descendant

Best TV Drama Montage
Love Compulsory 2

Best Telemovie
The Game 2

Most Popular TV Drama
The Undercover

Most Popular Artiste (Female) - Top 5
Chris Tong, Wayne Chua, Debbie Goh, Jan Chin, Aenie Wong

Most Popular Artiste (Male) - Top 5
Adrian Tan, Henley Hii, Tan Hau Yen, Jack Yap, Leong Keng Long

Best Variety & Entertainment Programme
Ultimate Power Star 2


Best Variety & Entertainment Programme Host
Yeo Yann Yann (Aunty Must Go Crazy 2)

Best News Presenter
Tan Ley Teng

Best News & Current Affairs Programme
7 Zoom In: Save Jalan Sultan

Best News & Current Affairs Programme - Presenter
Chee Kah Teik (Global Watch)

Best Magazine Programme
Listen To The World

Best Magazine Programme – Host
Lynn Lim (8 Mini Centuries)

Best Festive Programme
Let's Go Xi An

Best Programme Montage
A New Journey 2

Lifetime Achievement Award
Phua Chee Kian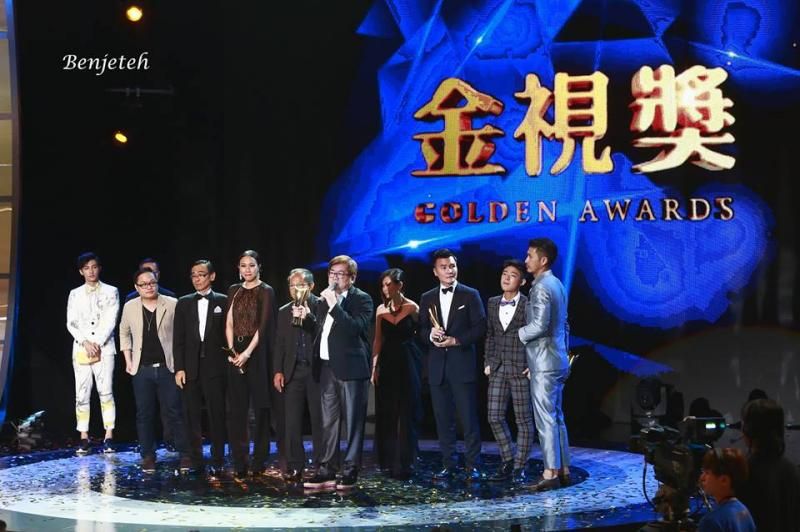 The Director and cast of "The Descendant" accepting the award for the Best TV Drama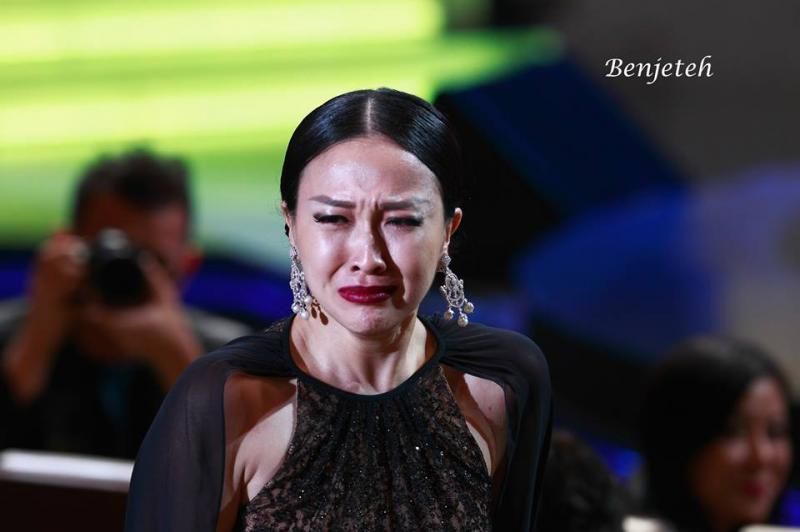 Debbie Goh getting emotional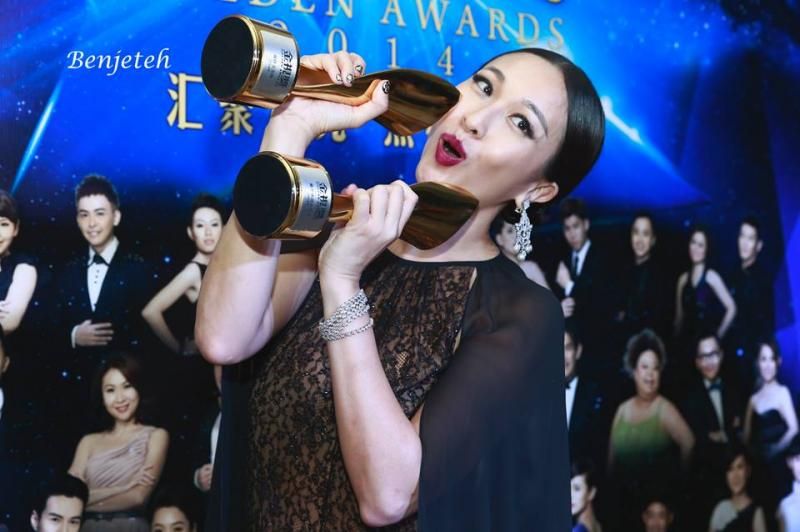 Debbie Goh at the post party , so happy to win double awards, the Best Actress and Most Popular Artiste Awards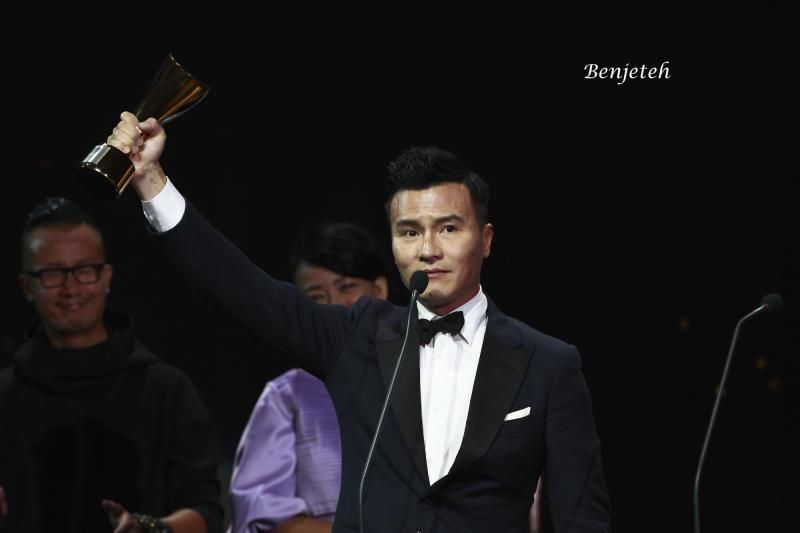 Frederick Lee "Yes, I won!"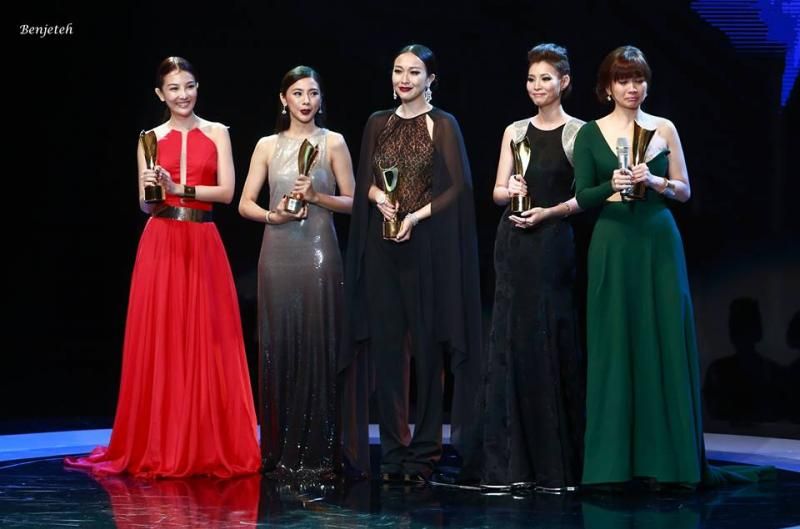 Top 5 Most Popular Artistes (Female) - Chris Tong, Wayne Chua, Debbie Goh, Jan Chin & Aenie Wong
Top 5 Most Popular Artistes (Male) - Jack Yap, Henley Hii, Tan Hau Yen, Leong Keng Long and Adrian Tan
Phua Chee Kian receving his Lifetime Achievement Award from Lynn Lim
Taiwanese actress, singer Guo Shu Yao, more fondly known as Yao Yao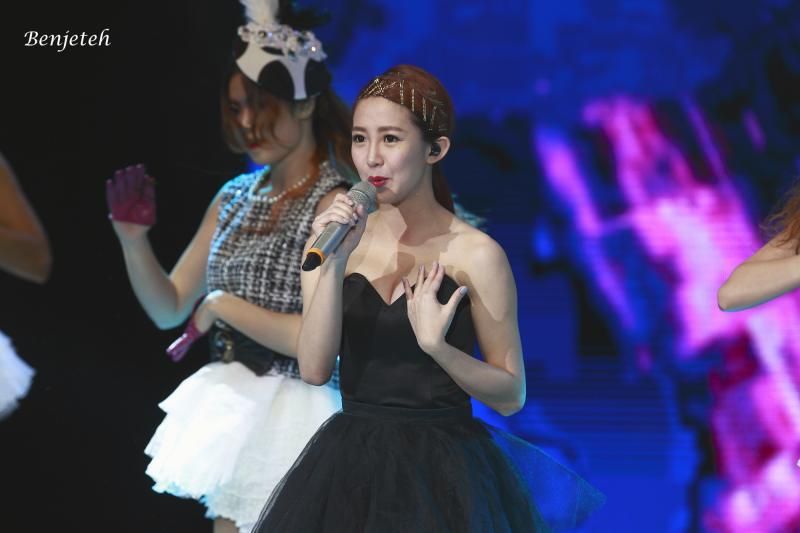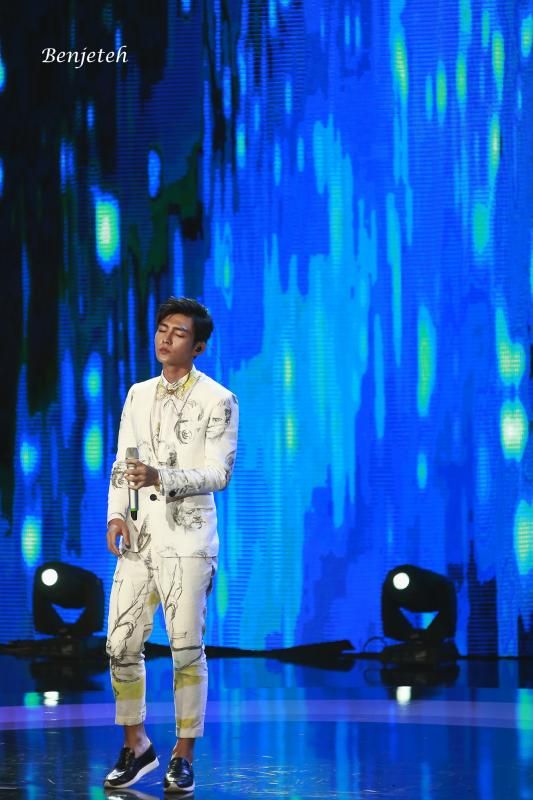 Aaron Yan entertaining the crowd at PICC