Post by idolfan on Jul 9, 2013 13:27:14 GMT 7
AIM CHINESE AWARDS 2013

The AIM Chinese 2013 Awards came back with a big bang with 19 awards in 17 categories being presented at The Plenary Hall in KLCC on 7 July 2013. This is the third season of the awards show and the last time it was held was 12 years ago in 2001. The AIM Chinese Awards 2013 was revive by the Recording Industry Association of Malaysia (RIM) with the support of the Ministry of Tourism and Culture.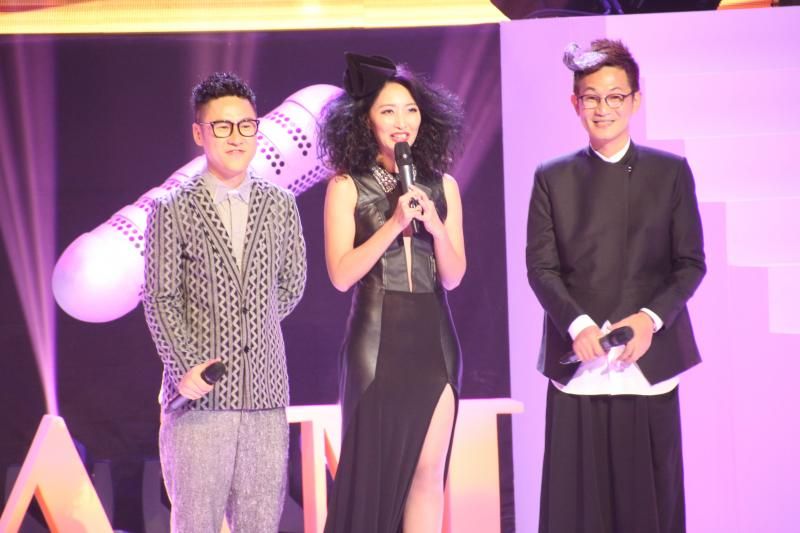 The emcee trio, Jeff Chin,Danielle Dai & Wen Kang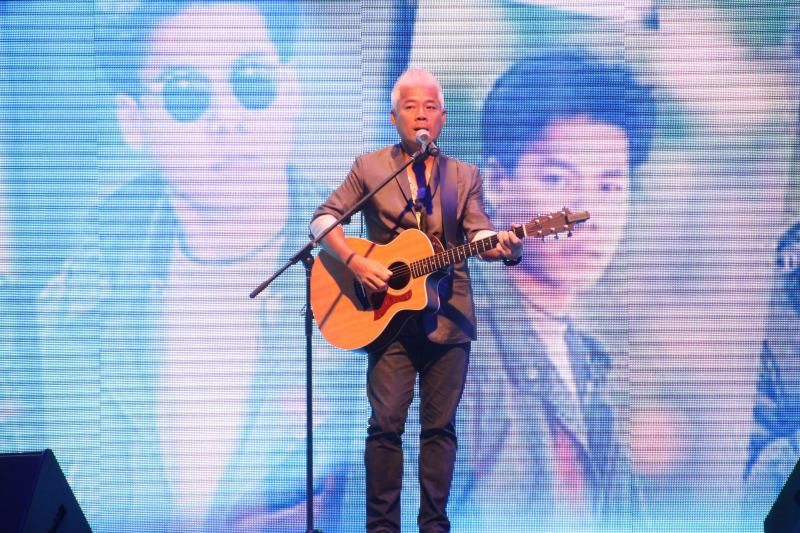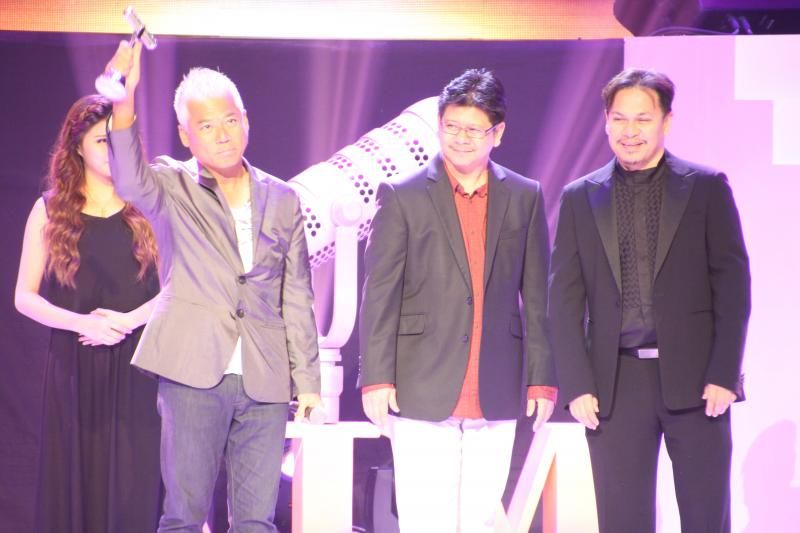 Eric Moo

The emcees for the night were Jeff Chin, Wen Kang and Danielle Dai. The trio spiced up the night with their cheeky banter and flashy outfits. The Awards show kicked off with The Chairman of RIM, Norman Abdul Halim, presenting the Outstanding Contribution Award to singer songwriter, Eric Moo. The veteran musician performed three of his famous pop hits on his guitar, "Those Days", "You Are My Only One" and "Too Foolish". The Outstanding Contribution Award went to Eric Moo. Eric Moo's contribution over the course of 30 years for the Malaysian Pop and Chinese Asian music industry is very significant and outstanding. Each of his songs is regarded by many as great and unforgettable and he has also managed to cross the boundary to other areas of the entertainment industry.

Topping the winner's list is producer songwriter, Percy Phang who bagged 5 awards out of the eight he was nominated for, including Best Composer (Gems of Wisdom - Z Chen), Best Song Producer (Love In Heart – Fish Leong), Best Lyricist (Regret Meeting You Earlier – Z Chen), Best Album (In Love With – Z Chen) and Best Song (Love In Heart – Fish Leong). The little Prince of R&B, Z Chen won the Best Male Vocal Performance and Best Album Awards for his album "In Love With" while the Queen of Love Songs, Fish Leong won the Best Female Vocal Performance and Best Song for her album "Love In Heart". The most nominated with 10 awards, newcomer Bell Yu, took home the Best New Artiste – Gold and Best Music Video for her album "21st December, Sunny".

The most comical presenter for the night was none other than Aniu (Tan Kheng Seong) who entertained and tickled the audience by speaking in his hilarious Manglish while he presented the awards for Best Dialect Song and Best Drama together with Tongxin. The Awards show also saw a tribute segment in honour of popular 80s singer, Liew Chiou Yi and Nanyang Siang Pau assistant director-in-chief and award wining producer songwriter, Cheah Kee Ling. Peace Teo, Bell Yu, Kopi Lim and Geraldine Gan took the stage to perform a medley of 5 popular songs in this segment.

The rock band from Japan, HAKU ended the night with their explosive performances, belting out two of their hit songs, "Hikari" and "Everything But The Love".

Winners listing

Outstanding Contribution Award
Eric Moo

Best Male Vocal Performance
Z-Chen – In Love With

Best Female Vocal Performance
Fish Leong – Ai Jiu Jian Ren Xin

Best Group/Band Vocal Performance
Thomas & Jack – Most Wanted

Best New Artiste
Gold – Bell Yu – 21st December, Sunny
Silver – Jess Lee – Thank You My Love
Bronze – Fuying & Sam – Love Protection 1.0

Best Lyricist
Percy Phang (Regret Meeting You Earlier - Z Chen)

Best Composer
Percy Phang (Gems Of Wisdom – Z Chen)

Best Song Arrangement
Chow Yarn (Gems Of Wisdom – Z Chen)

Best Song Producer
Percy Phang (Love In Heart – Fish Leong)

Best Music Video
Bell Yu – 21st December, Sunny (Director – Ah Fatt)

Best Drama / Movie Theme Song
Ashes for TV Drama, "The Descendant", Artiste & Composer – Wu Jia Hui, lyricist – Cheryl Lee

Best Dialect Song
Home – Regine Tan, Composer & Lyricist – Phoebe Yap

Best Chinese New Year Album
My Astro's Ulala – My Astro Artistes, Producer – Deng Zhi Zhang

Best Album
Z Chen – In Love With, Producers – Percy Phang, Zyan, Abraham Tee, Billy Ong, Dee Guo

Best Song
Fish Leong – Love In Heart , Composer & Lyricist – Percy Phang

Best Mini Album
Awkward – Kit Teo, Producer – Tan Ten Hue

Best Album Design
Good Rogue – Eric Lim, Designer – Edward Tan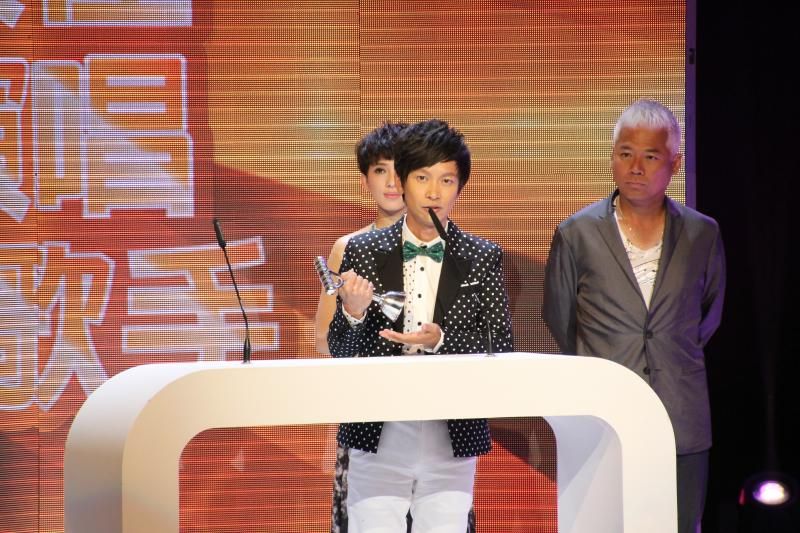 Z Chen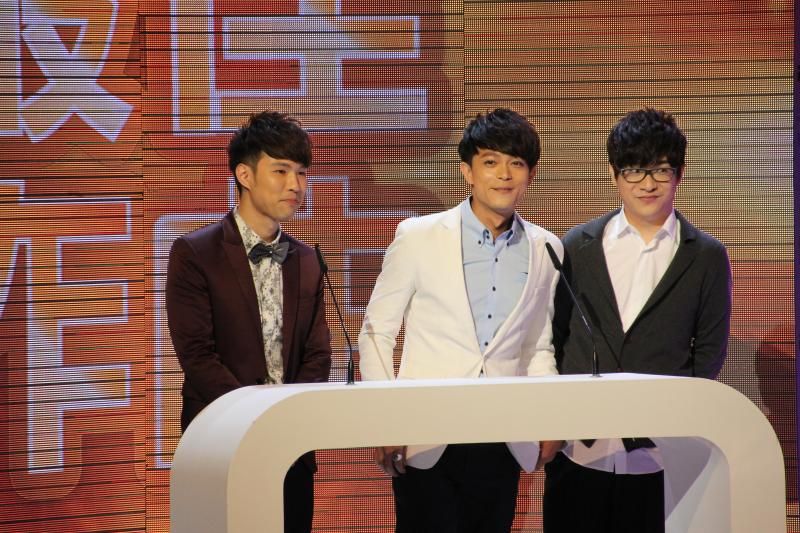 VChuan, Rynn Lim & Will Ng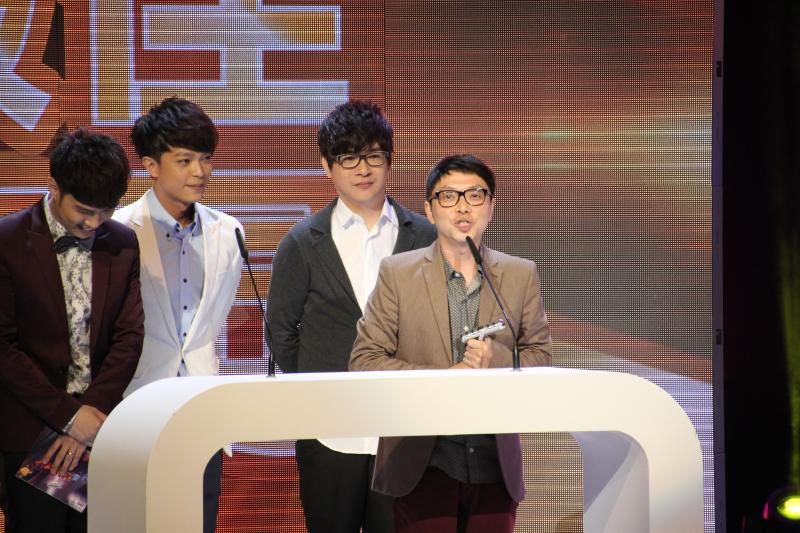 Percy Phang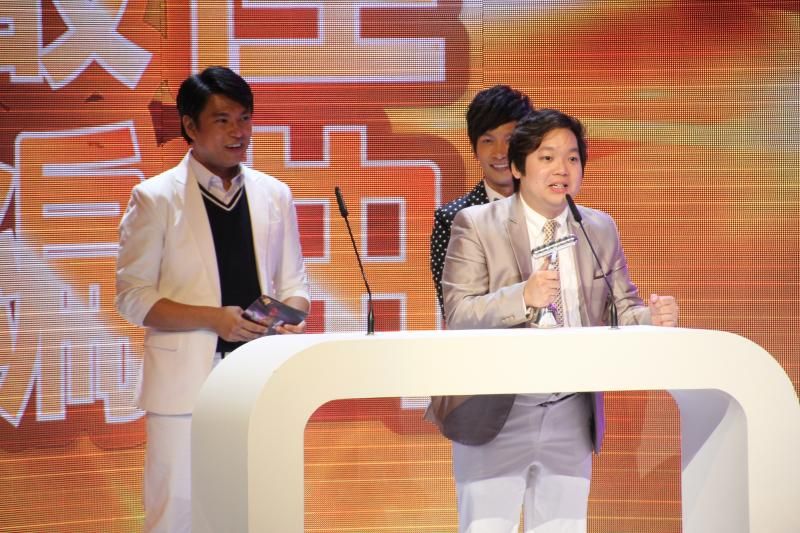 Chow Yarn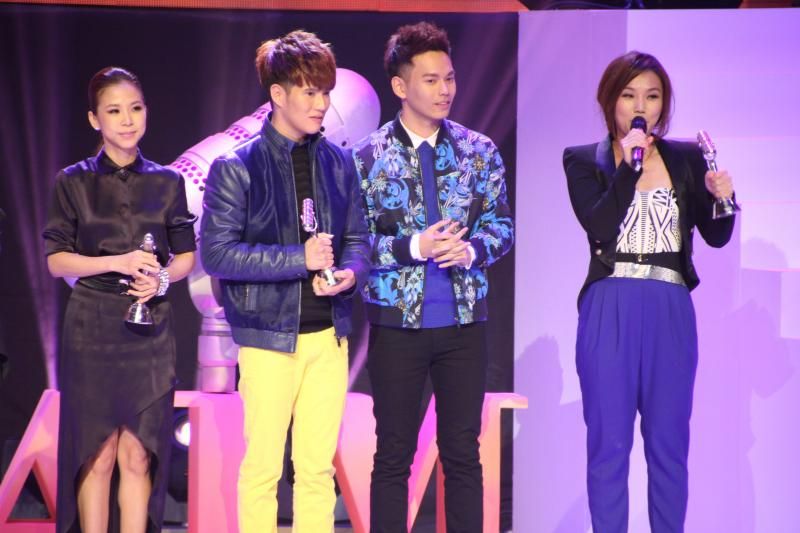 Bell Yu, Fuying & Sam, Jess Lee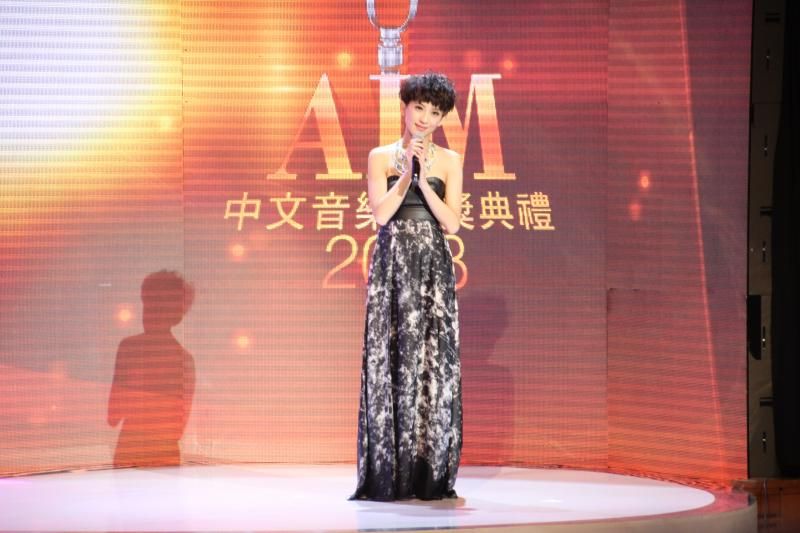 Penny Tai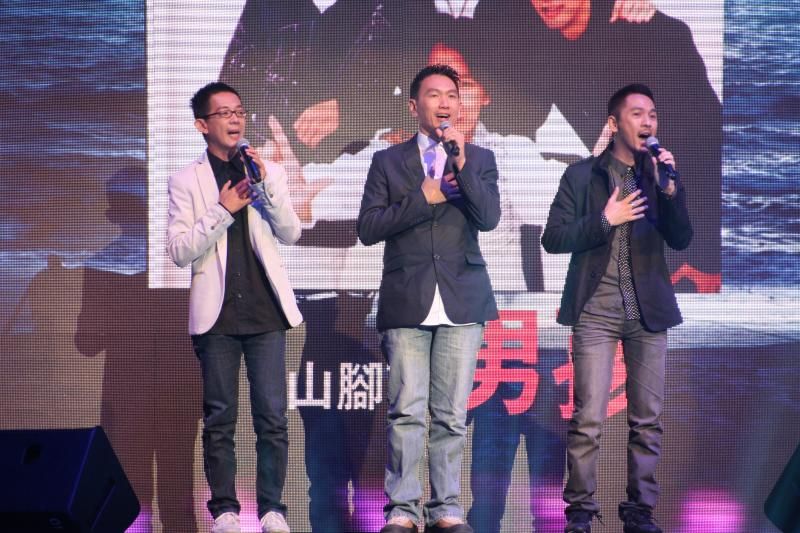 BM Boys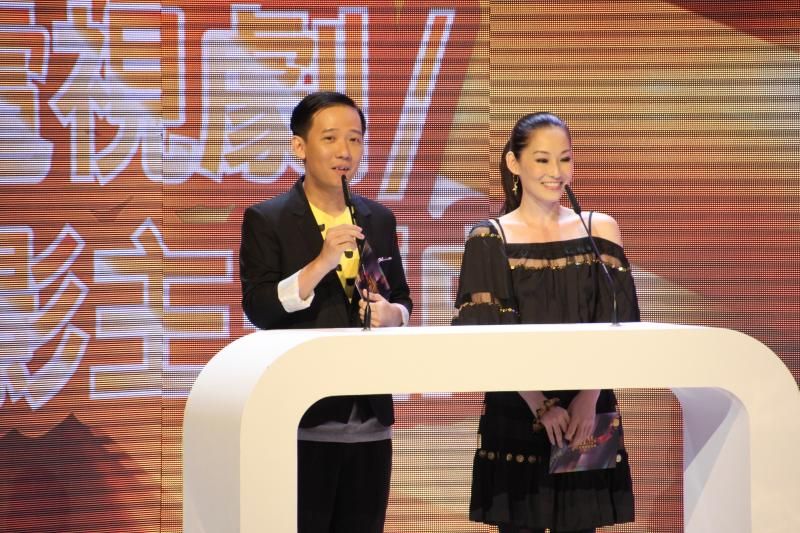 Aniu & Tongxin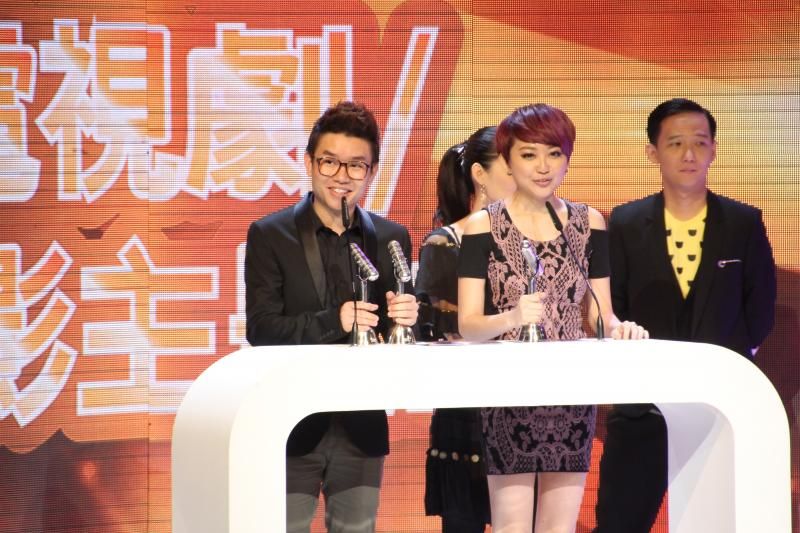 Wu Jia Hui & Cheryl Lee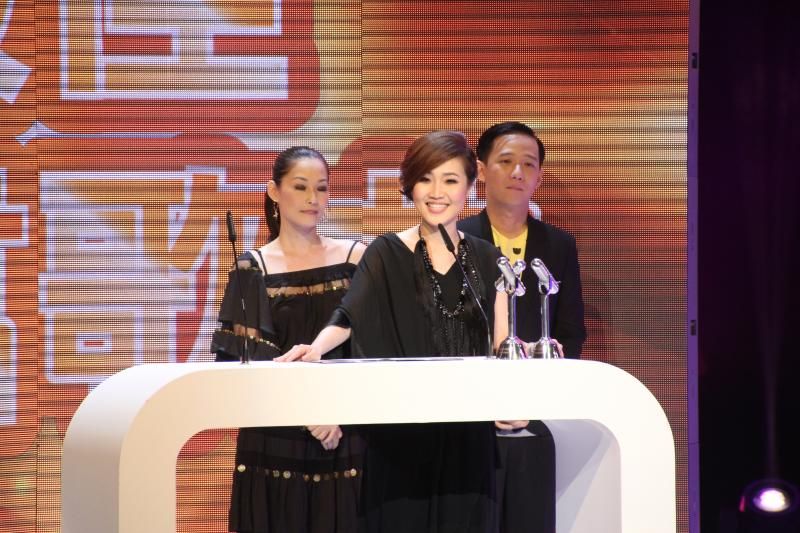 Phoebe Yap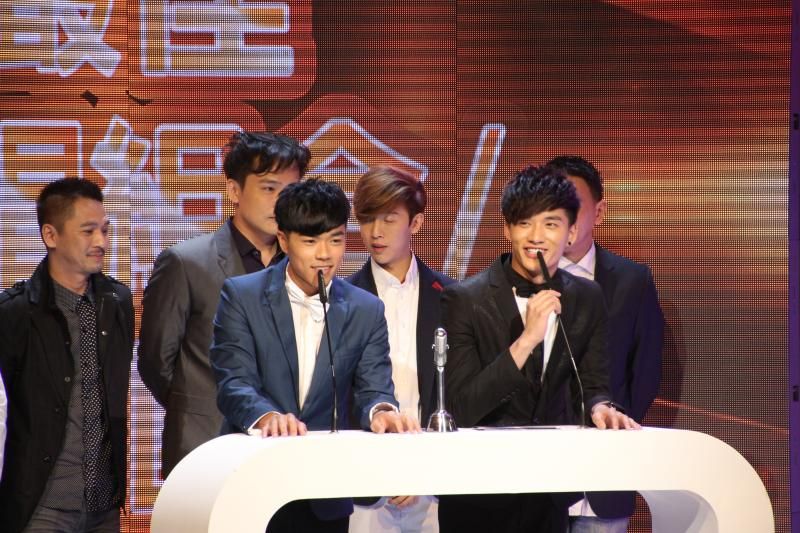 Thomas & Jack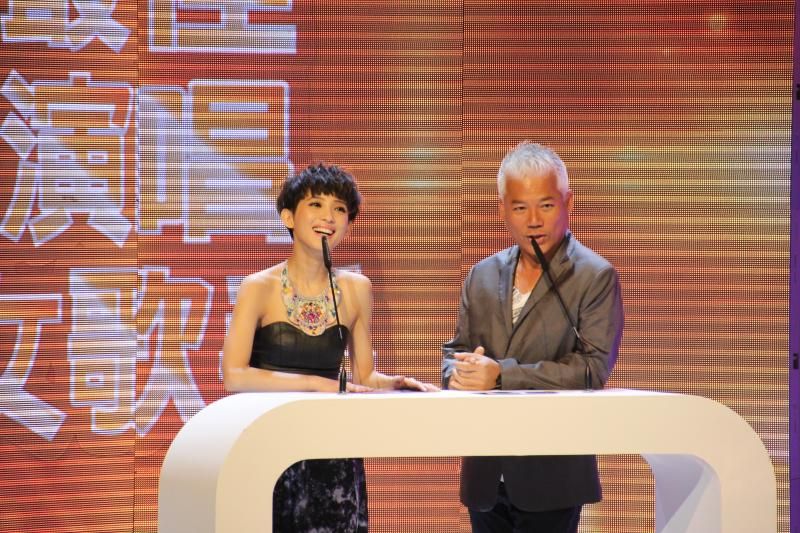 Penny Tai & Eric Moo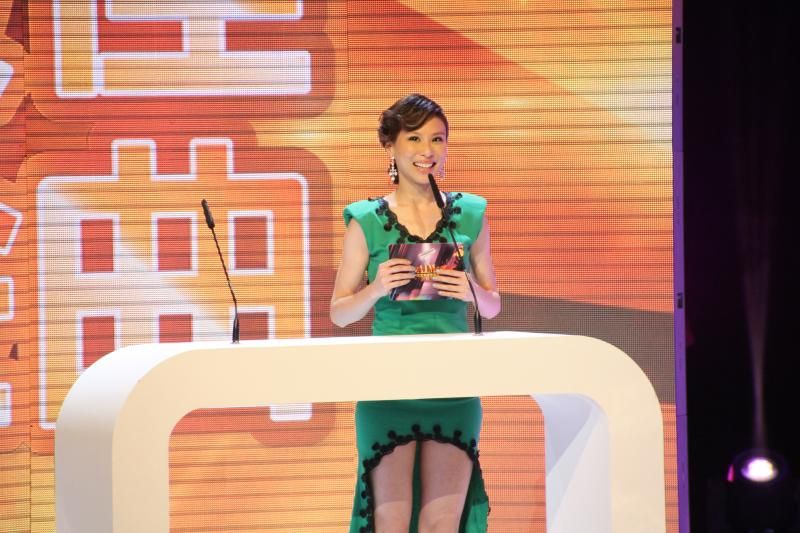 Freda Ling Fan
Japan Rock Band - Haku
Group Photo