Post by uptowndragon on Dec 26, 2012 20:44:27 GMT 7
KL International Jazz Festival 2013 @ University Malaya, Kuala Lumpur (14/9/13)
Artistes Line Up:
Lee Ritenour & Friends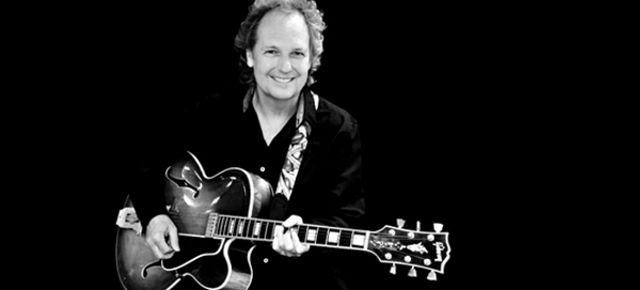 Growing up in L.A. in the 60′s, Grammy award winning guitarist Lee Ritenour received a rich cross section of exposure to jazz, rock and Brazilian music. From one of his first sessions at 16 with the Mamas and Papas to accompanying Lena Horne and Tony Bennett at 18, his forty year eclectic and storied career is highlighted by a Grammy Award win for his 1986 collaboration with Dave Grusin, Harlequin; 17 Grammy nominations; numerous #1 spots in guitar polls and the prestigious "Alumnus of the Year" award from USC. He has recorded over 40 albums, with 35 chart songs, notably the Top 15 hit "Is It You," which has become a contemporary jazz radio classic. In the 90s, Ritenour was a founding member of Fourplay, the most successful band in contemporary jazz, with keyboardist Bob James, bassist Nathan East and drummer Harvey Mason. The first Fourplay album in 1991 spent an unprecedented 33 weeks at No. 1 on Billboard's contemporary jazz chart. Adding to this legacy is his latest CD Smoke 'n' Mirrors; the recently completed Grammy nominated recording Amparo, (a follow-up with Dave Grusin to their highly-successful 2001 Grammy Award nominated contemporary classical crossover CD) and producer of Gordon Goodwin's Big Phat Band's latest CD Act Your Age (which is nominated for 3 Grammys.
It's been a long road since the seventies, when Ritenour's legendary Tuesday night appearances at the famed Baked Potato, with a band including Dave Grusin, Patrice Rushen, Harvey Mason and Ernie Watts became part of the musical landscape for five years. Eric Clapton, Jeff Beck, George Benson, Al Jarreau, Joe Sample, and even Bob Dylan and Joni Mitchell could be seen in the audiences that would pack the house till the wee hours of the morning. From rock to blues to jazz, his diverse music became the foundation of over 3,000 sessions as a young guitarist with a broad spectrum of artists such as Pink Floyd (The Wall), Steely Dan (Aja), Dizzy Gillespie, Sonny Rollins, Joe Henderson, B.B. King, Frank Sinatra, Simon & Garfunkel, Ray Charles, Peggy Lee, Aretha Franklin and Barbra Streisand. Not to forget the dazzling array of talent appearing on his solo works and collaborations, notably– Phil Collins, Brazilian greats Ivan Lins, Caetano Veloso, Djavan and Jao Bosco, George Benson, Chaka Kahn, Herbie Hancock, Michael McDonald and opera great Renee Fleming.
leeritenour.com/
twitter.com/LeeRitenour
www.facebook.com/LeeRitenourMusic
Rudresh Mahanthappa's Samdhi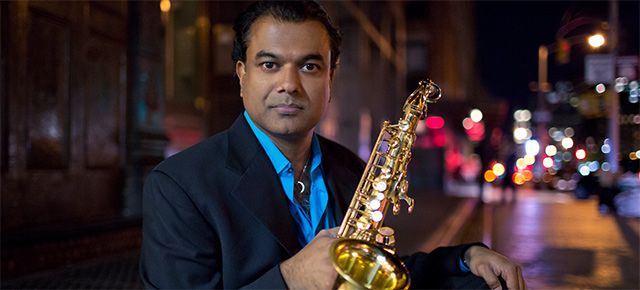 Few musicians share the ability of saxophonist/composer RUDRESH MAHANTHAPPA to embody the expansive possibilities of his music with his culture. Time and again, Mahanthappa has eloquently displayed the capacity to absorb numerous styles and genres of music, combine them with the language of modern jazz, and emerge with a new form still recognizably jazz.
What has materialized is a sound that hybridizes progressive jazz and South Indian classical music in a fluid and forward-looking form that reflects Mahanthappa's own experience growing up a second-generation Indian-American. Just as his personal experience is never wholly lived on one side of the hyphenate or the other, his music speaks in a voice dedicated to forging a new path forward.
The manifestations of that trajectory include the latest version of his quartet setting, currently named Gamak, and now featuring guitarist David "Fuze" Fiuczynski, whose own microtonal vocabulary has opened new possibilities for Mahanthappa's compositional imagination; and Samdhi, a multi-cultural ensemble that advances Mahanthappa's blend of jazz and Indian music with modernist electronic music. Samdhi's self-titled debut, released in 2010 by ACT Music + Vision, was hailed by JazzTimes as "a landmark convergence of styles that didn't lend itself to easy analysis… new music of this caliber hasn't been attempted before."
Gamak, which includes bassist Francois Moutin and drummer Dan Weiss, will issue its first release in January 2013 as the band begins an extended period of live performances.
Mahanthappa continues to partner with Pakistani-American guitarist Rez Abbasi and innovative percussionist Dan Weiss in the Indo-Pak Coalition. Other recent projects run the gamut from the cross-generational alto summit Apex featuring Bunky Green; trios MSG and Mauger; the quintet Dual Identity co-led with fellow altoist Steve Lehman; and Raw Materials, his long-running duo project with pianist Vijay Iyer. Despite the vast variety of influences on display throughout these disparate projects, one constant is the voice that the New York Times has hailed as possessing "a roving intellect and a bladelike articulation."
Giants in both jazz and South Indian music have recognized his success. Most recently, Mahanthappa was asked to join the working group of legendary drummer Jack DeJohnette, while a collaboration with the renowned Carnatic saxophonist Kadri Gopalnath resulted in Mahanthappa's critically-acclaimed 2008 CD Kinsmen (Pi). He has been awarded a Guggenheim Fellowship, a New York Foundation for the Arts Fellowship, and commissions from the Rockefeller Foundation MAP Fund, Chamber Music America and the American Composers Forum. He has been named alto saxophonist of the year in Downbeat's 2011 International Critics Poll and for three years running by the Jazz Journalists' Association (2009-2011).
These impressive accolades, as well as critical praise from such influential outlets as NPR, the Los Angeles Times, the Village Voice and the New Yorker, spotlight Mahanthappa's expanding role as a pioneer in the contemporary jazz world. His early years growing up in Colorado, his studies at Berklee College of Music and DePaul University, and his staggering wealth of experiences playing alongside elders and contemporary masters from a number of musical disciplines, are all refracted into his stunning and still-evolving body of work.
Rudresh is a Yamaha artist and uses Vandoren reeds exclusively.
rudreshm.com
twitter.com/rudreshm
www.facebook.com/rudreshm
Jessy J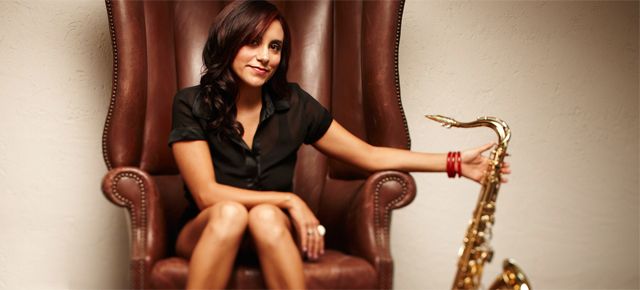 Jessy J is Mexican-American. She was born in Portland, Oregon and raised in Hemet, California. She began playing piano at the age of four. At the age of 15, at the Bela Bartok Festival, she won the Piano State Championship.
Not only a championship pianist, Jessy J played saxophone in state honored bands, such as the Grammy Band, and played internationally in festivals like the Montreux Jazz Festival in Switzerland. Earning a scholarship to University of Southern California, she obtained a degree in jazz studies and was named the "Most Outstanding Jazz Student". After graduating from USC, she worked in the studio with Michael Bublé. She toured with The Temptations, Jessica Simpson, Michael Bolton, and Seal. Jessy J also performed as a member of the Henry Mancini Jazz Orchestra.
Prior to being a studio musician and touring as a jazz artist, Jessy J performed on the cast of the Off-Broadway play Blast! She performed not only as a saxophonist and singer but also as actress and dancer. Touring with Blast! took her across the U.S., to the United Kingdom and Japan.
Jessy J's recording career began after producer/guitarist Paul Brown listened to her demo and gave her a spot on his tour. She soon began making solo appearances. Her first major solo performance was at the Catalina JazzTrax Festival in 2006. Soon afterward, she and Paul Brown were in the studio recording her first album, Tequila Moon.
Since beginning her career, she has toured with other jazz artists, such as Jeff Lorber , Jeff Golub , Euge Groove , Paul Brown, and Gerald Albright . In 2008/2009, she toured as a part of the Guitars & Saxes tour. In 2010 she Toured with Norman Brown and Brenda Russell in the Summer Storm Jazz tour.
Jessy J has built up a Latin following, lending her hand in Hispanic music programs and performing with the Hispanic Musician Association Orchestra. Jessy J had the opportunity to perform at Carnegie Hall with Paquito D'Rivera as part of the Latin Jazz Project. She has also worked in Mexico with artists Gloria Trevi. (known as the Madonna of Mexico), Armando Manzanero (whom she calls "the Mancini of Mexico"), Grammy Nominated singer Cristian Castro , Rock of Ages star Diego Boneta, and Sheila E.
Her song "Tequila Moon" hit the #1 spot on the Billboard Jazz chart. Her song "Tropical Rain", from her 2009 release, reached the top of the Groove Jazz Music chart and also took the #1 spot on the Smooth Jazz Top 20 Countdown, as well as the R&R and Billboard Jazz charts.
In 2008 she was named Radio and Records "Debut Artist of the Year". She also received the "Contemporary Jazz Song of the Year" award from R&R and Billboard for her song "Tequila Moon".
In 2008 Jessy J was featured on the cover of the May issue of Jazziz Magazine. In 2009, she was on the October cover of Saxophone Journal Magazine and Latina Style Magazine.
In 2011 Jessy's Album Hot Sauce debuted at #1 on Billboard Jazz and was featured in People Espanol and Latina Magazine. The album includes performances by Jazz Legends Joe Sample, Harvey Mason, and Ray Parker Jr.
www.JessyJ.com
twitter.com/JessyJSax
www.facebook.com/Jessyjsax
Zamajobe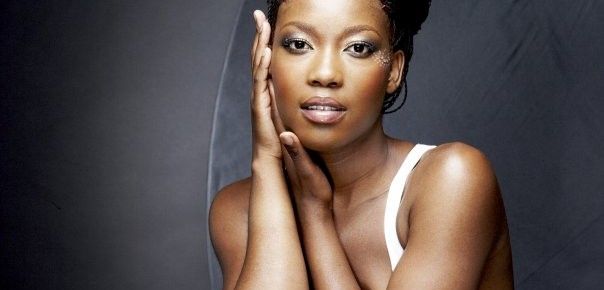 Zamajobe Sithole is evidently impacting the South African music scene with her debut album (released through SONY BMG Music Entertainment/Giant Steps label) titled, NDAWO YAMI (My Place) the album that announces an arrival of substantial new talent on the continent's recorded music scene, has just achieve GOLD sales status (sales in excess of 25 000 units).
Zamajobe received four nominations for SAMA 2005 in the categories; BEST NEWCOMER, BEST JAZZ VOCAL ALBUM, BEST JOINT COMPOSITION (together with Erik Pilani), and BEST ENGINEER (Robin Kohl/Jazzworx) for the album NDAWO YAMI.
First up is her astonishingly beautiful voice, which captivates with ease, and leaves listeners smitten in its powerful wake. Zamajobe has never been one for the strident, at times overbearing vocals beloved by so many of today's stars: as NDAWO YAMI more than reveals, Zamajobe uses her voice at times sparingly, often with a slightly breathless edge, and always plump with just enough emotion to talk directly into the heart of anyone in hearing range.
Next is Zamajobe's performing ability and her ability to dominate a stage with the ease of an individual born to entertain. Her way with a song on a live stage was first evident on 2003's Idols contest where the singer made it into the Top 10 and, during her performances, earned a devoted network of fans drawn to Zamajobe's magic.
And then there is Zamajobe's song writing gift, which is on excellent display throughout the album. In many ways, it's this that she's most elated about:
"I have been singing and performing for years now," she says, "but I've never been able to showcase my song writing ability before now which makes the album such an important project in my life."
Recorded at the Jazzworx Studio in Randburg, Gauteng, Zama's debut release draws together her singing, performing and song writing gifts into one immensely lovable package that will find a place with an ever-expanding base of quality music lovers throughout the country who will respond with enthusiasm to Zamajobe's astonishingly sophisticated sound that yet always remains grounded in African soil.
Zamajobe is driven to create original music that is a true reflection of who she is and where she is at – it is a process of constant evolution and NDAWO YAMI is an invitation to explore just that.
Zama cites renowned performer and preacher, Pastor Benjamin Dube as a significant influence on her move into music.
"I joined Pastor Benjamin's church when I was eight and it wasn't long after that, that I sang for the Church and Pastor Benjamin asked me to join the choir, where I remained for a long time."
In Vosloorsrus at the time, undoubtedly, through her involvement in the Church as well as her mother's love for the genre, Gospel music has exerted a powerful influence on Zama (heard in the most subtle ways on her debut) – and as a teenager there were other forms of music that crept into her life.
"My Dad was very open to all forms of music and so I grew up listening to funk, and jazz and many others."
Zama says it "took guts" to enter Idols. "I never thought I would win but just entering took a great deal of guts! And even though I didn't take the first spot, it gave me the platform to be noticed."
Indeed. Idols judge Dave Thompson, Marketing and A&R Director of BMG Africa noticed Zama's talent, early on – and gave her the chance to spend several months working in the BMG Demo Studios, laying down the guitar and vocals of the original songs now included on her debut release. Zama says she's grateful for the opportunity to hone her song writing skills: "I thought that I could write before going into the demo studio and then going into Jazzworx," she says. "But the months of working on the songs, crafting them into real things whilst in studio, has allowed me to really grow."
Working with Zama on her album is another newcomer to the South African scene, guitarist Eric Pilani whose obvious gift for his instrument of choice adds immeasurably to NDAWO YAMI, providing the thread that joins all 12-tracks together.
"I would sing something to Eric and he would transfer it to the guitar, and we would expand the song from there. Even though I have been playing the guitar for a few years, having Eric, who is so experienced, as my collaborator, meant the process just flowed and I think we have come up with songs that people will love."
With Erik Pilani producing with the assistance of the Jazzworx team, and Zama's creative input, the album is fresh and engaging – moving expertly between a broad swathe of genres – jazz, folk, traditional, Latino even, pop and, in moments, adult contemporary. The songs are diverse with the likes of "Ye Wena Sani" (a township-lingo driven, rootsy piece) sitting comfortably alongside "Wondering", featuring gentle guitar work and breathy vocals.
And these are just some of the most captivating tracks on an album that is never short on musical magic. "Ndawo Yami" is another exquisite offering: a track that showcases Zama's highly evocative voice, gently moving across a musical bed that gradually adds layer after layer of instrumentation to create a song of pure beauty. "Come With Me" is yet another song that benefits from a restrained production hand, always allowing Zama's lyrics to pull the listener in, again and again, on the wings of the artist's delicately restrained voice.
But NDAWO YAMI also benefits from a variety of musical moods. "Taxi Ride" is underpinned by a Latino bedrock that moves Zama's voice into different territory; a place where it's upbeat and rhythmical in a way that adds a bold new dimension to the song. "African Girl" is similarly uplifting, flowing with ease in song that pays positive homage to African girls throughout the continent, in all their beauty and intelligence.
"Nothing compares to this experience," Zama says of creating NDAWO YAMI. "I've been singing for Pastor Benjamin for a long time and even provided vocals for a group that Eric had, performing at Kilimanjaro in Joburg and other places, and there was the whole Idols experience. But crafting an album that speaks totally of who I am is just such a joy that I truly hope everyone out there is going to feel it as much as I do."
www.zamajobe.co.za
twitter.com/Zamajobe
www.facebook.com/pages/Zamajobe/103614398793
The Carl Orr Quartet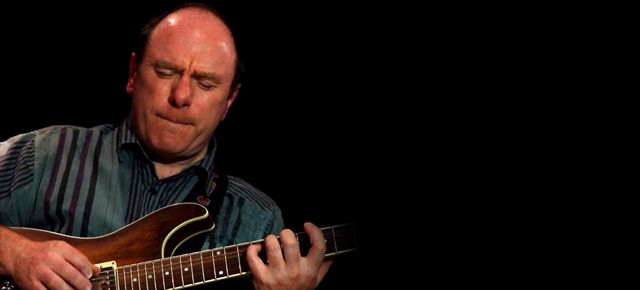 Carl Orr; guitar
During his years in Australia from the 70s to the mid -90s Carl worked with Jackie Orszacky, Dale Barlow, Marcia Hines, Steve Hunter, Wanderlust and James Greening. After moving to London in 1995 he worked with Billy Cobham from 1996-2000 and in that context he performed with Randy Brecker, Ernie Watts, Gary Husband and George Duke. Since then he has been concentrating on his own music as well as working with many other artists including Sean Wayland, Christian Brewer, Asaf Sirkis, and Tammy Weis.
Carl is a member of Fletch's Brew, a frequent attraction at Ronnie Scott's Jazz Club. Carl has 7 cds to his credit and is featured on albums by Billy Cobham, Dale Barlow, Jackie Orszaczky, Geoff Eales, Juliet Kelly and many others.
Carl teaches guitar at Middlesex University and The Academy of Contemporary Music (Guildford, Surrey).
Live experience
In addition to 32 years as a bandleader, Berklee-educated Carl's live experience includes tours and performances with the following artists ;
Billy Cobham band (1996-2000; with bands including George Duke, Ernie Watts, Gary Husband and Randy Brecker), Nathan Haines, Geoff Eales and Dale Barlow.
Quotes
"..jazz-rock genius" Chrissie Murray , Jazz UK
"Nobody had heard of Carl Orr until he astonished London on tour with US drum phenomenon Billy Cobham." Jack Massarik, Evening Standard
"…a masterful guitarist"…Musician magazine
"..uncompromisingly original.." Jamie Renton, Straight no Chaser
"Orr's fleet-fingeredness and musical imagination, as evidenced by his confident dexterity and intriguing compositions, put him on one of the top shelves of today's guitar and overall musical elite. If there is any artistic justice at all, it is only a matter of time before many more people reach up and grab that particular book, open the pages and discover what they have been missing. " Walter Kolosky, author of Power, passion and beauty, the story of the legendary Mahavishnu Orchestra.
"The awesome Carl Orr, one of the true guitar geniuses of our age." Rainlore's World Of Music.
Andy Noble; keyboards
Andy is a soft-spoken, gentleman, but he's a monster on the keyboard. Andy is very much in-demand on the London scene as a pianist ,keyboardist and organist and has worked with many of London's some of London's finest artists including Guthrie Govan, Jim Mullen, Roberta Howett and Incognito's Vanessa Haynes. Andy's masterful playing and his great empathy with his fellow musicians always bring a special magic to every performance.
Joe Downard; bass guitar.
Joe was mentored at a young age by legendary bassist Herbie Flowers (remember the bass line on Lou Reed's 'Walk On The Wild Side'?). He recently graduated from The Academy Of Contemporary Music in Guildford, Surrey, has recently performed at Ronnie Scott's with the Mark Fletcher Quartet and currently has the distinction of holding down the bass chair in the National Youth Jazz Orchestra (NYJO).
Francesco Mendolia; drums
Francesco Mendolia is an Italian drummer based in London. He attended the Academy of Music 'Santa Cecilia' in Rome. A versatile are master of the drums, he is equally at home playing jazz, pop/rock, Latin and electronic music. Francesco has played with many artists including as The Ennio Morricone Orchestra, Noel McKoy, Imagination, Sun Energy, El Topo, and others. However, he is most noted for being the driving force behind London's legendary funk masters, Incognito.
The Christy Smith Quartet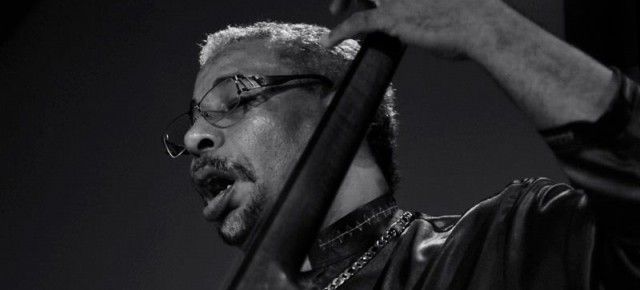 Bassist Christy Smith is a Professional Musician, Composer, Arranger, Teacher. Graduated with Bachelor of Music Degree from California University Fullerton, USA. Currently based in Singapore.
EXPERIENCE
Idiewild School of Music & The Arts, Compton High School Marching Band, Dance Band & Orchestra Louis Thomas / Director; 1972-1977: Communicative Artist: Big Band under Troy Robinson, Henry Grant's Big Band, Battle of Bands Production Band Hollywood Bowl, Live Recording – Custom Fidelity Records: 1973 Bob McDonald / Director, Pat Williams /Guest Conductor, 1974 Bob McDonald / Director, Mercer Ellington / Guest Conductor; 1977: Performed at FESTAC, The 2nd Annual Black & African Festival of Arts & Culture in Lagos, Nigeria with "The Creative Musicians" Troy Robinson of The Watts Towers, L.A, California / Conductor, John Outterbridge/Director, Highlight Performance with Stevie Wonder, Fela and the African 70'; 1978: Toured Europe with C.S.U. Fullerton Symphony Orchestra, Keith Clark / Conductor, Performed at The Musique Vierine, Vienna; Estahazy Palace, Eisenstadt: Gratz & Salzburg, Austria; Lake on Rigi, Lucerne; Montreux & Geneva, Switzerland; London & Liverpool, England; Performing works were "The Firebird Suite"/ Igor Stravinsky "Three Places in New England" by Charles Ives, "Candide Overture" by Leonard Bernstein & Dvorak's "9th' New World Symphony"
1980 – 1982: Member of the Pacific Symphony Orchestra, Keith Clark / Conductor, Performing concerts with artists such as Anna Moffo, Sarah Vaughn, Jerome Rose & Leonard Pennario, also Carmen Dragon as Guest Conductor. Performed with the University Symphony Orchestra Aaron Copeland / Conductor. Performed works were "Appalachian Sprint" & "Billy The Kid Suite" by Aaron Copeland. Performed in the Combo & Big Band on the "Tropicale". Carnival Cruise Lines. 1982 -1992: Helped form band called Phuntaine with Eddie" Gip" Noble,Gerald Pania, Joshua Sclaire working ail over Southern California. Member of Ray & The Idols / Ramone & The LA Band. Formed Power Trio Band & freelanced until arrival in Singapore.
SINGAPORE ENGAGEMENTS 1993 to Current: Performed with Charly & The Eddie Green Trio at the Somerset's Bar, Westin Hotel. ,: M.C. and In-House Bassist with Chromazone for HARRY;S INTERNATIONAL, performing with artists including Wynton Marsialles, Ernie Watts, Eric Marienthal, Spiro Gym Teramasu Hino, Paul Jackson Jr. Eric McCain Jeremy Monteiro and many more. Actively involved in many projects including Recording Sessions, Television, National Arts Council events, International Festivals, School and Higher Education Programs. Currently teaching Double Bass at Bass Guitar at the National University of Singapore , United World South East Asia and Lasalle College of the Arts. Performing and Harry's International Quayside 6nights a week. 2010:Jeremy Monteiro &friends with Chinese Orchestra, J.M. & friends perform in Beijing celebrating 20 years of Singapore and China Relations September,2010
RECORDINGS, MOVIES, TELEVISION. COMMERCIALS & OTHER PROJECTS
1974: "At The Storefront", a PBS weekly program hosted by Paul Winfield on Channel 28, performed as of the Communicative Artists. "Focus", a program on Channel 4, highlighting the Communicative Artists, Academy of Compton 1978:California State University Fullerton Symphony Orchestra records including Beethoven's "9th Symphony", Live at The Little Theatre.
1984: "Buffalo Bill Show" Prime time television program, starring Dabney Coleman featuring Esther Phillips.
1985: "Jojo Dancer Your Life Is Calling", a motion picture starring Richard Pryor .:CD Michael Veerapen entitled "Pictures" on Scat Records. CD with Mark Chan entitled "Nature Boy", released in Japan by Sound Asia, Producer Norihiko Yamanuki.
1998 RELEASE of my cd the "Time Is Now Sessions" featuring Keith Loftis. Recorded in Singapore. Many commercial recordings with Songzu. Local and international artist. Always involved with international festivals in Singapore MOZAIC the most rescent march 2007
www.facebook.com/pages/Christy-Smith/623103047715773
Ezra Brown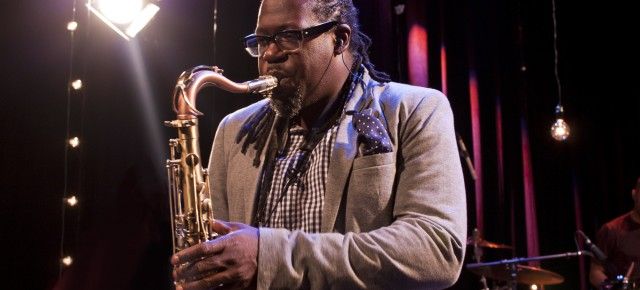 Gospel, blues, jazz, r&b, soul, hip-hop—language of the human experience. Ezra Brown's music speaks this language. His horn serves as his translator, becoming a voice that speaks in tongues transcending any language barrier. Ezra's sound — a culmination of southern comfort and urban grit, gives birth to a style that is new, yet familiar. This sound speaks from the soul. A sound Ezra calls Soul Muzik. When he picks up his horn, sound is transformed into a language that enters the soul producing an experience that is pure music. An experience that goes beyond sound becoming something that is felt. Music that translates the human experience for all to understand.
Ezra Brown uses his musical style to transform a mere story to a lyrical moment. This style makes him a much sought after force among his contemporaries. As saxophonist, keyboardist, music director, and arranger, he has collaborated with a broad spectrum of industry greats. He has worked with an impressive list of Grammy Award winning artists – Cassandra Wilson, John Forte, Dorothy Moore, Charlie Daniels and Miki Howard. His works also includes Grammy nominated artists – Les Nubians, Bobby 'Blue' Bland, Johnnie Taylor, Brass Construction, Wilson Pickett, Gavin DeGraw, Calvin Richardson, Ryan Shaw, Gordon Chambers and Latin artist, CuCu Diamantes. On the world stage Ezra is just as comfortable as he is when he's at home — evident in his performance with Italian pop sensation Jenny B. Most recently, he has lent his talents to the albums of two international artists: jazz organist and pianist, Matthias Bubiath and Sony Music represented Japanese pop singer JUJU.
Constantly fine tuning his artistic expression, Ezra is currently involved in several projects. He serves as music director for Blue Nefertiti (one half of the group Les Nubians); as a member ofT he Mighty Embassy Ensemble for up and coming hip-hop artist Blitz the Ambassador.; and as a band member for Cheryl Pepsii Riley at The Village Underground in New York City, the top R & B open mic night in the country. You can hear Ezra on MTVu's Live Sessions, where he is featured with Blitz the Ambassador and John Forte "Breathe" video on MTVu; ESPN World Cup 2010 playlist Blitz the Ambassador's "Something To Believe In"; and clothing label LRG presents The Kid Daytona "Lifted" w/ hip hop artist Styles P.
Ezra Brown's debut solo album makes its release in late January. His promo tour for the album will start in Japan, mid-November.
twitter.com/eZrabrown
eZrabrown.com/
www.facebook.com/eZrabrown
The Subterraneans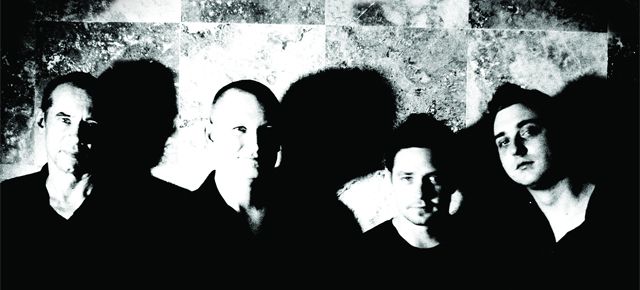 The Subterraneans' are probably one of the hardest working all originals performing, instrumental bands in Australia. Since it's inception in 2008 the group has managed to present it's brand of jazz/rock/funk/reggae in both festivals (Valley Jazz Festival, Brisbane 2009 and The Jazzgroove Summer Festival 2010) and hold residencies at iconic Sydney rock venues The Town Hall Hotel, Newtown and The Empire Hotel, Leichhardt.
In 2011 'The Subterraneans' debut self titled release won the Australian Jazz 'Bell' Award for best 'Jazz Blend' album. As well as continuing to hold bi monthly residencies at The Town Hall Hotel, Newtown the group now regularly performs at The Macquarie Hotel and headlines at The Basement, Sydney.
Through their original blend of Jazz, Funk, Reggae, Rock and everything in between the group has developed a huge and varied fan base made up of fans with various musical tastes and ages ranging from teenagers to pensioners. All this in 3 short years!
'Wicked funk, pile-driving rock or loping reggae underpin their lucid or sinuous melodies'
John Shand, Sydney Morning Herald
'The Subterraneans will almost certainly demand a re-think of how many people considered the music once called 'fusion'.'
Peter Wockner, Limelight Sep 2010
The band is one of Sydney's strongest live acts, and this brilliant studio debut catches all that excitement, and delivers it with a mighty sonic punch.'
John Shand SMH June 2010
'Effects from Bob Marley, Led Zeppelin and others are utilised inventively but the album is no mere exercise in sampling: it's a highly original collection amalgamating rock influences into contemporary jazz expression. 'John McBeath The Australian
THE BAND
JAMES RYAN
Award winning saxophonist and composer
STEVE HUNTER: ELECTRIC BASS
Legendary Australian Award winning
Electric Bassist
toured with Chick Corea
JAMES MULLER
Multi award winning Electric Guitarist
including ARIA award and Freedman Award
JAMES HAUPTMANN
Drummer also with Blue Juice, KT Noonan and more
Also ARIA award winner.
www.facebook.com/pages/The-Subterraneans/104721146554
Kazutoki Umezu Kiki Band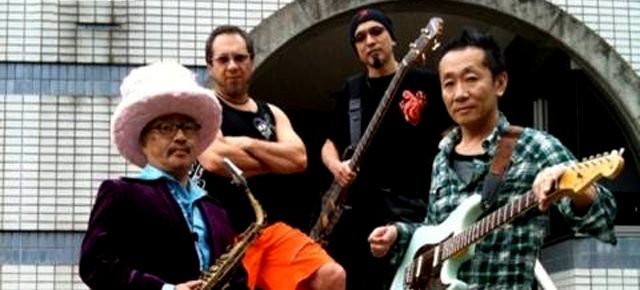 Kazutoki Umezu (Alt sax ,Soprano sax ,Clarinet ,Bass Clarinet)
Umezu is one of the most important reed players in the world.
He is not only a well known jazz master ,but also a great improvisor to collaborate with.
He works with many different kinds of music and dance performances.
He is always learning new material for improvisation and composition.
The one thing that does not change is the sound of his saxophone.
It's always clear ,beautiful and strong. He blows it strong and speedy like a devil and then sometimes very humorous and then again sometimes melancholy like the blues or Japanese ENKA.
Most people who hear him perform, get the feeling of Japanese soul.
It's quite uncommon for one musician to have both the ability to have a flexible mind to make music with many different types of musicians and to keep his own style. These things seem very opposite but in the music of Kazutoki Umezu, flexibility and consistency do not contradict.
Born 1949 in Sendai, Miyagi prefecture.Umezu debuted while still a student at Kunitachi Music College as his own band "SEIKATSU KOJOU IINKAI".Active in new jazz movement in "Studio We ", "Studio Rivbea" and "Ali's Alley "in New York City, 1974 through 1975.
He played with "TED DANIEL'S THIRD WORLD ENERGY ENSEMBLE""SUNNY MURRAY TRIO""THE ABORIGINAL MUSIC SOCIETY"and had many sessions with musicians ,like Lester Bowie,Olu Dara,Joe Bowie,Oliver Lake,David Murray,William Parker,Rashid Ali.Upon return to Japan, formed the immensely popular"SEIKATSU KOJOU IINKAI ORCHESTRA". They made 2 records.
In 1980, participated in the Donau Eschingen Music Festival with pianist Yoriyuki Harada and started to play with the rock band RC Succession.
From 1981 for a period of seven years, toured Japan and Europe extensively with "DOCTOR UMEZU BAND". They performed twice in Moers Jazz Festival.They made 8 records in 8 years.
From the middle of 80th he has been playing at "Knitting Factory" in New York,with musicians in NY like John Zorn,George rewis,Tom Cora.
Forms the band "DIVA" with three women in 1988, which disbanded after one year.They made 1 cd.
From 1989 to 1997, Umezu formed the seven-member "SHAKUSHAIN" which takes its name from a legendary Ainu hero. They were touring in Japan and made 2cds..
Since 1990, has toured for four consecutive years as the third member with "THIRD PERSON" with Tom Cora and Samm Bennett. Made 2cds.
And in those days he also formed bands in NY, one was "ECLECTICISM" with Marc Ribot,Curtis Fowlkes,Brad Jones,Samm Bennett and Dougie Bowne.Another is called "First Deserter" with Tom Cora,Wayne Horvitz,Marc Ribot and Samm Bennett.Made1cd each.
Formed a eighteen-member klezmer band, the only one in Japan, "BETSUNI NANMO KLEZMER" in 1992,and formed small klezmer,gipsy band "KOMTCHA KLEZMER" in 1995. 3cds for "BETSUNI NANMO KLEZMER" ,1cd for "KOMTCHA KLEZMER".
In 1998,he was invited from Ian Dury to have tour in England as a member of Ian Dury & Blockheads.
In 1999, he became a member of the saxophone sextet " The Six Winds" formed by Ad Peijinenburg ,br.sax player in Holland with Andrew white,Mariette Rouppe van der Voort, Dies Le Duc and Klaas Hekman. They toured 2 times 1999 & 2002 in Europe and 2002 in Japan. 1 cd was released and next one will be coming 2003.
He recently formed the unique band "KAZUTOKI UMEZU "KIKI" BAND" in 1999, which blends elements of middle Eastern music, rock and jazz.They toured in Africa @1999 and in Paris & Kolon and Singapol & Kuala Lumpur 2002. Now you can find 3cds.
"KAZUTOKI UMEZU "KIKI" BAND""KOMTCHA KLEZMER" " The Six Winds""BETSUNI NANMO KLEZMER" projects are currently ongoing and active.
In addition to pursuing his own projects, Umezu continues to participate in those of others both in Japan and overseas with jazz or improvisation artists such as Yosuke Yamashita,Koichi Makigami, Yoshihide Otomo, Eastasia orchestra, Mal Waldoron, David Murray, Lester Bowie, Barre Phillips, Peter Brotzman,Carlo Actis Dato. He also enjoys musical relationships with leaders of the New York improvisational music scene such as John Zorn, Ned Rothenberg, Anthony Coleman, George Lewis, Fred Frith ,Marc Ribot ,Frank London,Don Byron,David Krakauer, Kevin Norton, Mark Stewart and Wayne Horvitz, often making appearances with them at the Knitting Factory in New York.
Outside of jazz and improvisation,recently he played with Fanfare Ciocarlia ; and he has played blues with B.B. King, Bernard Purdie; rock with Ian Dury &Blockheads, RC Succession, Hikasu; Rumba with Roby Ameen, El Negro Horacio Hernandez; traditional Japanese music with Michihiro Sato; Okinawan Island fork with Tetsuhiro Daiku; Taiko with KODO, Leonard Eto, Eitetsu Hayashi; Korean shamanist music with Kim Suk Chul, Kim Yong Taek; music for dance with Saburo Teshigawara; Butoh with Touru Iwashita ( Sankai-juku ),Koji Motoki; and indication of the musical scope that he covers, as well as his energetic pursuit of unrestricted collaborations with other music and musicians.
He has also completed the sixth of his yearly "OHSHIGOTO" session of consecutive live shows, the "collective edition" of his such work with others. Over this period of 20 straight days, he played everyday different set with 70 different musicians, the event ending in tremendous success.
He has produced events and festivals at Club Citta Kawasaki such as "SHICHITEN-BATTOU" and "Cabaret OHBUROSHIKI", and has been one of leading music director for "ASIAN FANTASY" held at Theater Cocoon, which explores new directions in music with musicians from all over Asia.
Recording works of solo projects and projects lead by Umezu total 33.
Schedules:Dewan Tunku Chancellor - All Excess Tickets Only
6.00pm - Kazutoki Umezu Kiki Band
7.00pm - Dinner Break
8.30pm - Jessy J
9.45pm - Lee Ritenour
11.00pm - Rudresh Mahanthappa's Samdhi
Experimental Theatre - Festival Village Entry Tickets
1.00pm, UM Big Band
2.00pm - John Thomas Trio
3.00pm - John Dip Silas Trio
4.00pm - KLK Quintet
5.00pm - Christy Smith Quartet
6.00pm - Carl Orr
Amphitheatre - Outdoor - Festival Village Entry Tickets
3.00pm - KL Jazz Project
4.00pm - The Subterraneans
5.00pm - Jose Thomas
6.00pm - Chris Ong & The Color Codes
7.00pm - Dinner Break
8.00pm - Ezra Brown
Fringe Stage - Outdoor - Festival Village Entry Tickets
2.00pm - Viv Adram & Northern Jazz Unit
3.00pm - UiTM Jazz Ensemble
4.00pm - UCSI Contemporary Ensemble
5.00pm - Cats in Love
6.00pm - Koolskool
7.00pm - Dinner Break
8.00pm - Square Circles
Ticketing Information:Ticket Prices:
Layout:
Sponsors: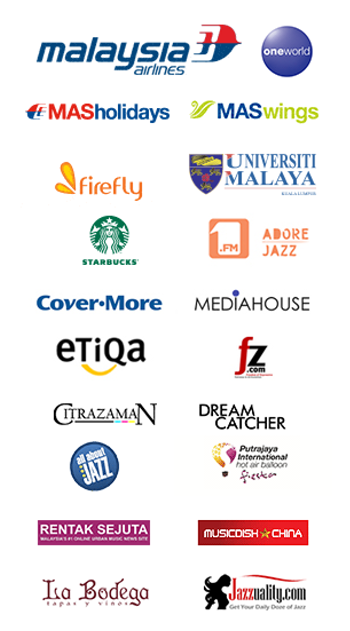 For More Information:
URL:
www.klinternationaljazz.com/
TW:
twitter.com/kljazztweets
FB:
www.facebook.com/kljazzfestival