Post by uptowndragon on May 15, 2013 0:13:24 GMT 7
Rod Steward - Time (Released 6/05/13)ROD STEWART'S "TIME"LY RELEASE OF ORIGINAL MATERIAL AFTER 2 DECADESNews Release:
Universal Music Malaysia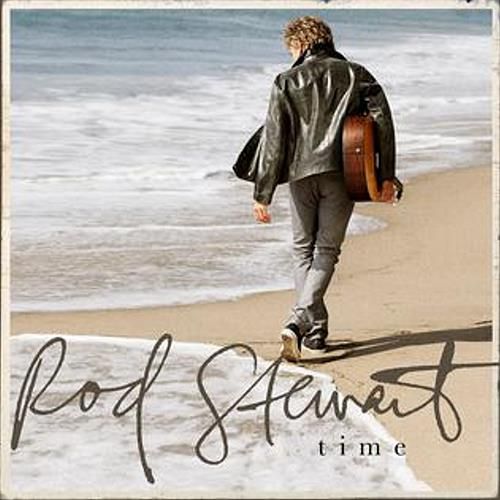 About "Time"
It's not just his first album of original material for nearly two decades; it also represents a concentrated burst of songwriting activity which is unprecedented in his five-decade career and signals the rediscovery of a gift that Stewart long since thought had deserted him.
He wrote most of the album on his guitar and took inspiration from his 2012 memoir, Rod: The Autobiography. Also known as 'Rod The Mod', Stewart has certainly had plenty of time to write those memoirs. He's been making music since 1964, when he was a spotty 19-year-old who totally loved himself.
Tracklisting
1. She Makes Me Happy
2. Can't Stop Me Now
3. It's Over
4. Brighton Beach
5. Beautiful Morning
6. Live The Life
7. The Finest Woman
8. Time
9. Picture In A Frame
10. Sexual Religion
11. Make Love To Me Tonight
12. Pure Love
Deluxe version
13. Corrina Corrina
14. Legless
15. Love Has No Pride
About Rod Stewart
Began his music career as an apprentice with folksinger Wizz Jones in the early 60's. Stewart had also signed a solo contract, releasing his first album, An Old Raincoat Won't Ever Let You Down (retitled The Rod Stewart Album for its American release), at the end of 1969. It Had to Be You, the first in his series crooning the Great American Songbook, became an adult contemporary favourite and lodged near the top of the album charts after its release in 2002. As Time Goes By followed it into the charts in 2003 and missed the top spot. In late 2004, his third volume in the series (Stardust) hit #1.
In 2006, he continued his series of cover albums, but this time he focused on the rock & roll era. Still the Same: Great Rock Classics of Our Time appeared toward the end of the year, with a version of Creedence Clearwater Revival's "Have You Ever Seen the Rain" as its lead single. In 2012, Rob Stewart prepped his first album for Verve: the seasonal set Merry Christmas, Baby, which appeared in October of 2012, the same month he published his memoir Rod: The Autobiography.