Post by idolfan on May 10, 2012 12:11:18 GMT 7
Wu Chun "Sunny Girl" Press Conference @ One World Hotel, 1 Utama (5/5/12)SUNNY GIRL HEARTHROB SHINES BRIGHT AT PROMO TOUR PCStory:
Wendy Wong
Photos:
Frankie Pek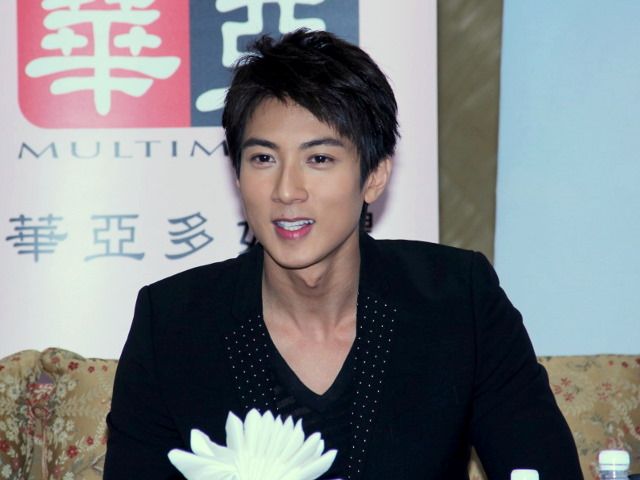 Brunei-born Taiwanese heartthrob, Wu Chun was in town recently to promote his latest drama "Sunny Girl". He said he was very happy to be back here again after half a year absence to meet the fans. Wu Chun attended the meet the fans session the night before at Sunway Pyramid. Wu Chun said "When my Company told me that we were going to Malaysia, I answered, good, good, I want to go. I feel that Malaysia is very similar to Brunei and have lots of good food".
The drama was filmed on location in Taiwan, China and Japan amidst breathtaking backdrops and romantic sceneries, all fitting for this romantic comedy. But not everything is so pleasant as the former Fahrenheit member turned actor had to undertake some quite dangerous stunts like paragliding off a cliff, driving a speed boat and jumping into the sea. Wu said that he did take two lessons of paragliding before the actual shooting but felt that it was not enough. "It was very scary and dangerous, I had to jump off a cliff and it's very high, something like the Petronas Twin Towers and I have to take note of the direction of the wind etc but overall it was a good experience for me".
Does daddy have any complains about all this dangerous stunts, the "Sunny Boy" replied "My dad does not know about it!" Wu Chun continued that he does not want his dad to see all these dangerous stunts but he does keep in contact with his dad and he always advise him to be careful and rest well. His co-star for this film is pretty Taiwanese singer/actress/host, Rainie Yang and this is the first collaboration between the both of them. "Rainie is very friendly and warm. Initially we were like strangers as this was the first time acting with her but after a while, we became good friends and it was very natural for the both of us" shared Wu Chun. Someone asked if Rainie was his type of ideal partner and Wu Chun replied that he has not thought about that aspect.
A Malay media asked if he was offered to act in a Malay film, what type of character would he prefer. Wu Chun replied "Actually I have not thought about it, maybe it's something that I should think about. But basically I would like to know more on the Malay culture part". Currently the handsome actor is busy with his book, a biography based on his personal life experiences. He shared that he has worked on this book since 3 years ago and he hopes to release it very soon. Wu Chun also shared that he hope to do more charity related works in future and in this regards, the income from the sales of his book will be going to charity. "I am currently looking at a few scripts but nothing has been confirmed as yet" said Wu Chun on his future projects.
When asked about Ella Chen's wedding (a member of Taiwanese girl group, SHE) being held on the same day, Wu Chun said that he could not attend the function as he has to be here in Malaysia for this promotional event. As Ella's husband is a Malaysian, they will also be holding a ceremony here in Malacca on 19 May and when asked if he will attend, Wu Chun replied that he will be in China for work. However, Wu Chun said that he has bought a gift for her, a beautiful photo frame "The photo frame is not for them to put their pictures but it's for them to put their baby's pictures"
If you want to catch this "Sunny Boy" in action, please watch "Sunny Girl" exclusively on 8TV, every Saturdays at 6.30pm-8.00 pm and prepare yourself for a wacky yet emotional ride as mishaps sparks of romance, guaranteed to lighten up your week nights. "This series has a great line up of stars, plus a perfect balance of romance, drama and warmth. I certainly look forward to watching what happens in the episodes to come. It is definitely a must watch! " said 8TV & ntv7's Group General Manager, Ms. Airin Zainul.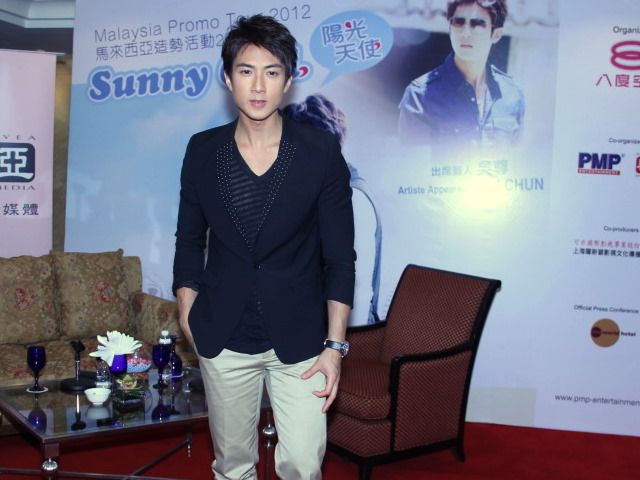 Wu Chun with Airin Zainul, Group General Manager of 8TV & NTV7.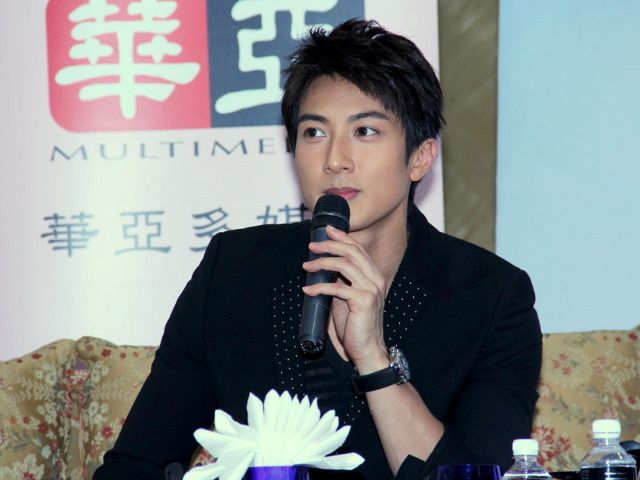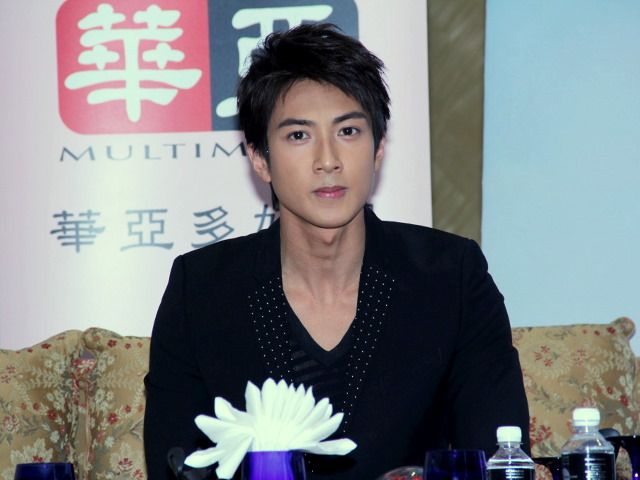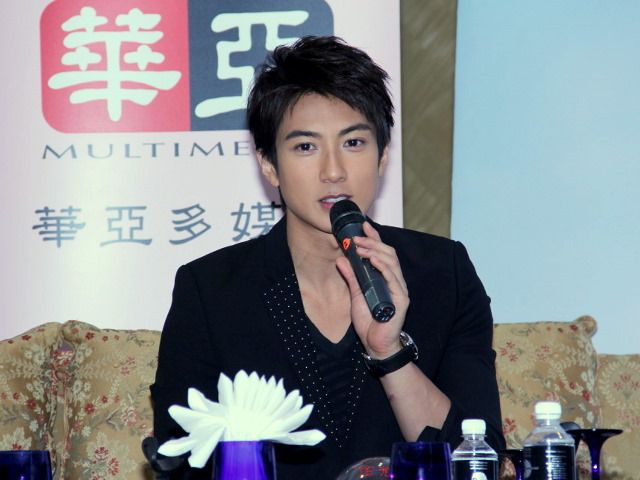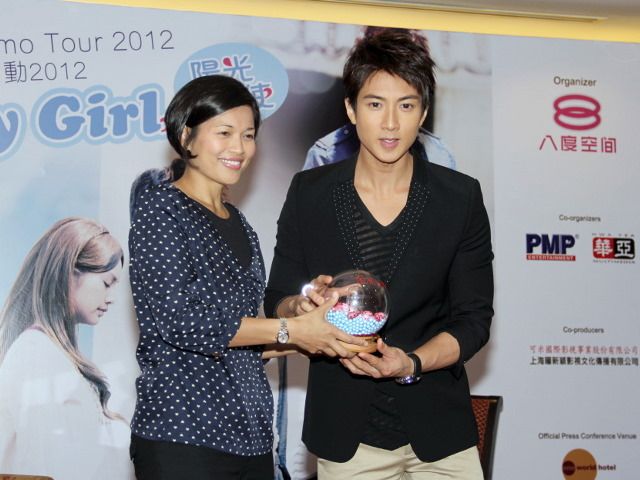 Airin presenting a gift to Wu Chun.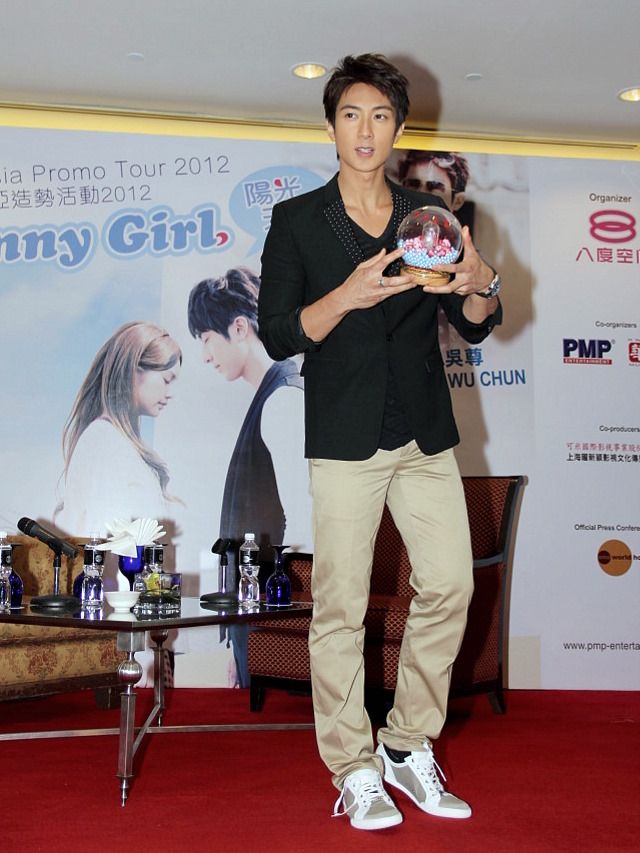 Synopsis


Sunshine (Rainie Yang) is a poor, but cheerful girl who lives with her sacrificing, loving Grandmother. Her parents are con-men and have left her in debt. Her debtors finally give her an ultimatum - if she doesn't pay her parent's debt, she must go to jail for 300 days or become a maid for a rich family. She agrees to become a maid, but before she can leave, Yaxin (Wu Chun), falls through the roof of her straw-thatched shower. Unfortunately, he turns out to be her new boss, the wealthy CEO of "Alovera". Though at first he scorns her for dressing like a grandma and she thinks he's a pampered, unreasonable child. However, as days passed they fall in love with each other.