Post by uptowndragon on Jan 26, 2012 8:28:15 GMT 7
AMERICAN IDOL - THE KING OF ALL SHOWS IS BACK!DON'T MISS AI SEASON 11 - THE LATEST & MOST VIEWED REALITY SHOWNews Release:
8TV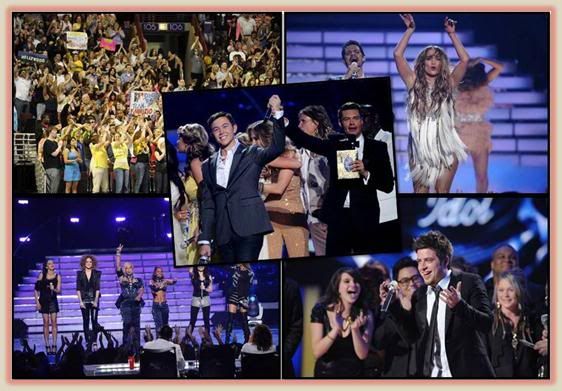 TX Start Date: 20 January 2012
TX Day: Every Friday & Saturday
Time: Friday 10PM, Saturday 10.30PM
Eps: 40
Language: English
AMERICAN IDOL is known have broken all boundaries by unpredictably reaching new heights in attaining the most collective number of viewers – and its back on 8TV. Beginning 20th January 2012, get ready to witness talent soar up sky high as AMERICAN IDOL year 11 comes to you.
American Idol has for the past 11 years been one of the most consistently watched shows in Television history! Not only do the viewers at home enjoy the thrills and dance to the sound of music at home but it's a show that allows even ordinary everyday people like us to exploit their talent and participate in the talent reality-competition in vision to reach their dreams!
This year the American Idol Season 11 preview is to be aired on the 20th January 2012 every Fridays at 10PM and Saturdays at 10.30PM. The full season consist of 40 absolutely fun and entertaining episodes that will surely please your expectations.
The latest season of American Idol may have also reached sky limit amount of viewers due to the new set of crazy yet lovable panel of judges. This season welcomes superstar singer and actress, Jennifer Lopez and lead rock star singer of the all-time favorite American rock band, Aerosmith's Steven Tyler to join forces of music expertise with Randy Jackson a Grammy Award winning producer and director. Together with heartthrob host Ryan Seacrest, Season 11 follows the sweet and sour journeys of these the chosen 11 finalist and brings you more live performances by them and other famous artists. It would be a crime to ever call the show dull!
American Idol kicks off each season by showing the viewers a preview the interesting and remarkable auditions. Some will fascinatingly capture your attention, and let's say some will just make your day like an apple. Now who needs a doctor when you can cure boredom and attain laughter from your homes?
8TV once again would like to bring you the latest cycle of the American Idol Season 11, to share the excitement and share the anticipation before the next season hits in. So hang on to your seats and get that popcorn ready as we bring you one of your most favorite reality-competition shows!
"American Idol will never get old, the more we watch it, the more we love it! 8TV is proud to once again bring to you the king of all shows", says Group General Manager of 8TV & ntv7, Ms Airin Zainul
Don't miss out the show as 8TV is also on Astro's Channel 708. You can catch your favorite shows as Catch Up on
www.8tv.com.my
/
www.tonton.com.my
or follow us via
www.facebook.com/8TVfb
,
www.twitter.com/8tv
and
www.youtube.com/8tvaddicts