Post by uptowndragon on Oct 25, 2011 12:24:22 GMT 7
Justin Lo "Around The World Tour 2011" Live In Malaysia @ Surf Beach, Sunway Lagoon, Petaling Jaya (22/10/11)JUSTIN'S GOT SOUL ...FUNK, BLUES, MOTOWN, ROCK, DANCE & MORE!!!Story:
Anastasia
Photos:
Dragon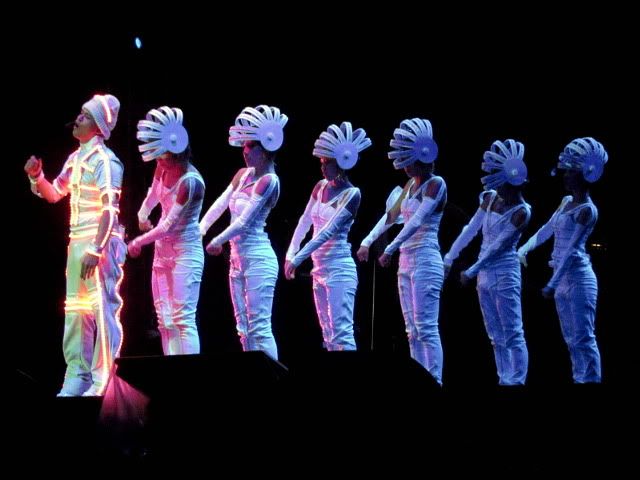 Justin's excellent "Around The World Tour 2011" will be going intergalactic soon enough.
New York born Hong Kong singer songwriter Justin Lo took us not only around the world but also through time, at his recent "Around The World Tour 2011" live concert at the Surf Beach in Sunway Lagoon, as he entertained his fans with twenty seven Chinese & English numbers that covered nearly all genres. The concert which was organised by top concert promoter Galaxy Group and jointly presented by XOX and Viva Home, saw more than eight thousand concert goers filling up the venue, despite early rain showers.
The opening old school Bollywood themed mash up segment saw Justin rising from under the floorboards in a lotus position akin to a hermit in meditation, togged in a royal "King And I" styled outfit that complimented his shaven palate. He was accompanied by dancers dressed in shiny beaded Persian styled cloaks who gyrated along accordingly with the simulated sitar music. As he sat cross legged on stage, Justin reached deep into his strong falsetto to closely mimic an Indian female siren before rising to upbeat Gregorian rhythms, which launched the dancers into more aggressive moves. This was followed with Justin, now accessorised with a "Mad Hatter" like illuminated hat, belting out a host of modern pop numbers with the dancers loosing their cloaks to reveal sexy two piece sequin laced golden pant suits. This pretty much set the pace for the rest of the thematic based concert that showcased Justin's talents as not just an excellent singer but an all round entertainer that was very connected to his fans.
Full story and complete pics coming up.
Editor's Note: On a night when most urban music fans would have been at the David Foster & Friends concert at Bukit Jalil, Rentak Sejuta's core crew was at Justin Lo's concert, and we can definitely say we were not disappointed at all. In fact were we totally entertained. Asian artistes are certainly on par with international acts or even better in most cases, and we hope that Malaysians of all ethnicity will continue to support Asian and local acts when they are presented to us.