Post by anastasia on Apr 4, 2013 14:13:51 GMT 7
Kakiseni Festival 2013 @ Pavilion, Fahrenheit 88, Freespace@Kakiseni (22/4 - 1/5/13)When:
10.00am, Monday - Wednesday, 22nd April - 1st May, 2013
Street Parade
We're really looking forward to this: on the 28th of April, we'll taking the arts to the streets. There'll be a 30-minute performance by the renowned Odin Teatret of Denmark to kick things off, and then a massive street parade through the Bukit Bintang area.
Led by great (and award-winning) drumming supergroups like Hands Percussions, the parade features a mixture of local and international groups. We have local Butoh trailblazers Nyoba Kan, international street performers like fire-breathing acrobats from Spanish circus technique troupe En La Lona, clowns, massive theatre puppets (there's a 30ft long dragon) and many more!
We'll be making our way through the streets of Bukit Bintang, come join us. Photographers, come prepared, this is going to be a visual feast and we'll love to see what you make of it!
Line Up:Nyoba Kan
Title:
Pak Pandir and Ghosts
Conceived & Created By:
Lee Swee Keong
Performed By:
Kiea Kuan Nam & Jess Liew
Founded in 1995, the only Butoh dance group in Malaysia, and pioneers the International Butoh Festival in Kuala Lumpur Nyoba Kan International Butoh Festival. This event aims to introduce the Butoh art through various Butoh performances and activities, and also to promote the exchange among Japan Butoh and foreign Butoh artists.
Nyoba Kan inhabits a unique form of Butoh born from a hybrid of Malaysia's cultural richness, as well as fusing elements of Qi Gong, Yoga, Buddhism, Taoism, and Contemporary Dance. Also as a follower of the spirit of Hijikata's Ankoku Butoh.
Nyoba Kan's Butoh is founded upon the ideal cultivation of one's spiritual growth along with one's body, mind, and soul.
Artistic Director Lee Swee Keong combines various techniques and disciplines from pioneers of the art form into his own personal Butoh philosophy. For him, Butoh reconstructs the body and the mind, providing one with new perspectives toward life and mortality. It is a form of spiritual expression far beyond the physical.
Through Butoh, interaction between one's spiritual and physical aspects finds its truthful expression, sometimes reflecting a mysterious, organic, heavenly state of being, sometimes a radically joyful one. This is a process of purification; it is also a form of therapy for both performers and audience.
Kuala Lumpur Drumline Corps

The Kuala Lumpur Drumline Corps (KLDC) is the first independent Drumline group in South East Asia for recreation, performance and competition. KLDC comprises of snare drums; bass drums; quadtoms; cymbals and other percussions. KLDC was established on August 2008 and founded by Raja Zainal Badri. Co-founded by Don Nazar, DJ Johan Nasir, Adri Idzwan and Syaruzmi \\\'Remo\\\' Khalid, KLDC aims to bring drumline performances to a new level while experimenting with different music genres. KLDC has performed internationally and domestically with more than 30 shows in 2009.
Hands Percussion Team
Hands Percussion Team (HANDS), a renowned Malaysian percussion ensemble, has been creating a veritable bang in the music scene in Kuala Lumpur since 1997 with its ground breaking and innovative performances. The ensemble's performances has been highly regarded and admired as they endeavour to preserve their cultural heritage while introducing new dimensions to theatrical drumming by venturing into contemporary percussion music and exploring different cultures. The team has produced and performed extensively in the arts scene as well as at corporate events.
Today, HANDS has eight (8) full time performers, eighteen (18) part-time performers and twelve (12) trainee performers. The performers have been divided into two (2) performing groups – the original core members, HANDS 1; and HANDS 2 formed in 2005. HANDS Gamelan Group was formed in 2007 when a custom made gamelan set was acquired.
In the past few years, HANDS has been invited to perform overseas and have participated in numerous international art festivals; holding many of their own showcases and winning awards along the way.
HANDS is proud to be part of the Malaysian performing arts scene and in all their drumming endeavours will to strive to achieve world class international standards. They will always preserve their colourful Malaysian cultural heritage while incorporating contemporary percussion styles, and the diverse South-east Asian musical instruments available in this part of the world.
Fire And Clown Entertainment

Fire and Clown Entertainment (FACE) is specialize in managing performers of the fire arts including dancing, spinning, eating and breathing. FACE's performers also excel at aerial arts, stilt walking, juggling, and many other circus arts.
FACE will bring in fire eaters, stilt walkers, unicycle clowns, and balloon clowns in this kakiSENI festival 2013.
Kolumpo & Revolution Stage
KOLUMPO is an anthology film, joining a collective work of three multi-lingual short stories directed by 3 young-impassioned filmmakers within one film. Set in one of the most diversified cities of the world Kuala Lumpur, the story interweave into the common theme of Hope.
An Indian immigrant worker just arrives in town to work only to find the company that offered him the job already gone bust. He is saved by a local restaurant operator and begins his life in the city as an illegal immigrant worker.
In Setapak, a Chinese lady trying to avoid phone calls from her mother, finds herself spending the whole afternoon helping a stranger, a senile Old Lady looking for her house which she can't remember its whereabouts.
In Ampang, a young man meets a cute stranger at the LRT Station after they both missed the last train. For someone who never dated anyone in his life before, this occasion is a life defining moment for the young man, his only hope to see a glimpse of love.
REVOLUTION STAGE was founded in 2006 by a group of enthusiastic performing arts graduates from several Universities in Malaysia, lead by Khairunazwan Rodzy. Ever since their humble start, they have successfully conducted acting workshops and staged several theater performances like TylcKooUns, SeNaPas, PangKal, Tepuk Amai-Amai, Ratna Khadal, Le Jeu La Julia and their sold out show, Projek BB: RAMLIFESTASI.
twitter.com/revolutionstage
Sun Son Theatre
Wahaha Creative Studio
Wahaha Creative Studio was founded in November 2010. Established with the concept "Have Fun with Art, a Time to be Creative" and "Together we are artist
and together we shall let art fulfill our life".

Through this organization, children are exposed towards theatre, music, art and dance at a young age. Thus, they will learn the beauty of art and also be able to search their inner self through these exposures.


Theatre

Rebab Berbisik



A monodrama featuring the sad tale of Paksu Mat, a practitioner of the traditional dance Mak Yong, whose contributions and sacrifices towards the art of dance have been forgotten. Though Paksu Mat has two children, Mimi and Azri, he has no successors to his Mak Yong dancing.

Mimi is a Mak Nyah (transgender) performer at Paper Dolls night club, having run away from home after facing discrimination from fellow villagers. Azri is a religious teacher who struggles with the dilemma of reconciling his father's work with his religion, which condemns the Mak Yong dance.

Paksu Mat frequently reminisces over happy moments with his late wife, Mek Ning, a glamarous and beautiful Mak Yong performer beloved by the public in the dance's heyday.

About Rosnan Rahman:

Rosnan Rahman is a respected Mak Yong practitioner, film and theater actor and emcee. In the 9th Boh Cameronian Arts Awards, Rosnan was recognised as the Best Actor in a Leading Role in the Theatre category for his role in 'Rebab Berbisik'.


Ribena Berry's Cabarette



Ribena Berry is the hilarious and scandalous alter-ego concocted by actor Jo Kukathas. Ribena Berry's Cabarette is a mini cabaret show of the songs and satire of The Instant Cafe Theatre Company starring the powerhouse vocals of divas Shanthini Venugopal, Tria Aziz and Elvira Arul and the musical orchestra of Nish Tham on keyboards.

Shanthini Venugopal has been in the theatre industry for over 20 years. She is a singer, actor, director, and teacher. Shantini has freelanced as a producer and stage manager for various theatre companies in Malaysia since 1981. She has attended theatre-training courses at the Odin Theatre in Denmark in 2001 and 2005. She formed her own theatre company The Jumping JellyBeans (JJB) in 2000 specialising in productions for children and has since performed in Malaysia, England, Australia, Singapore and Germany amongst others.

Tria Aziz is an award-winning singer, with numerous recordings, television and musical theatre sppearances. Her credits include M! The Opera, DanSing Thru Broadway, Broadway Parodies Lagi Lah, Kurang Manis, Adam The Musical 2010, Shout!The Mod Musical, 1Sex1Money1Scandal, Abuse Life Sdn Bhd 6, In Perfect Harmony, The Wizard of Oz, and The Causeway Exchange cabaret show Bed Boys and Beyond. Tria Aziz will be performing in an opera, Bizet's Carmen this October 2013.

Fresh off her big Broadway debut playing Effie White in the Asian production of Dreamgirls at the Malaysian National Theatre, not forgetting her win at the Voize Independent Music Awards, VIMA 2010's Best Female Vocalist (overall) Elvira Arul, is as they say "a lady with a voice like no other". Comfortable sharing the stage with local living legends such as Lewis Pragasam, Andy Peterson, and Ricky Omar to name a few, she has also been featured on a host of award-winning radio and television commercials, not to mention regional advertising campaigns.

Musician Nish Tham graduated from the prestigious Berklee College of Music with a Bachelor of Music Degree Summa Cum Laude in Performance and Arranging. This versatile pianist and keyboardist has worked with a wide range of musicians and artistes. Besides live gigs, Nish has also worked on theatre productions with the critically acclaimed Instant Café Theatre. She was the Musical Director for Pan Productions' staging of Cabaret — The Musical and most recently on Farah Sulaiman and Friends' production of Broadway Bites. Nish is also the pianist for The Philharmonic Society of Selangor and has done numerous shows with them since 2010.Nish has participated in various festivals and events such as the Sunrise Jazz and Rhythm Festival, the Penang Island Jazz Festival, Shout! Awards, Hennessy Artistry, and the F1 Gala Dinner. With her band, Thing One, she has had the pleasure of opening for international artistes, Ne-yo, Babyface and Michael Bublé.


Vitamin


Performed By: Carlo Jacucci

Physical Comedy

Vitamin introduces you to an unrestrained and playful world, where storytelling, comedy and music take new directions. It is a physical comedy featuring unforeseeable encounters, unorthodox movement, and unusual uses of live accordion. The character is a man who preaches from a book he never read. He becomes a leader, an accordionist, a marathon runner, a caterpillar. He gives life to objects and bends the normal world to meet the audience in their imagination.

***** "Inexplicably wonderful comic theatre"
(Broadway Baby)

**** "Physical comedy at its near best"
(Fringe Review)

**** "A gloriously life affirming stream of silliness"
(Edinburgh Reporter)

"Vitamin's imagination is spectacular"
(Plays to See)

About Carlo Jacucci

Actor and Clown Carlo Jacucci trained at École Philippe Gaulier, and with several theatre and dance companies including the Odin Teatret (Denmark) and the Théâtre de l'Opprimé (Paris). In 2003 Carlo founded Artimmediate, a company devoted to producing theatre shows and training of the highest quality and inspired by the teaching of Philippe Gaulier.

With Artimmediate, Carlo has devised and toured internationally seven solo and collective shows and taught various theatre disciplines in schools, festivals and theatres across Europe.


Txoriak Oroitzapenean




Performed By: Cia Argonauta

Here is a world which sweeps away nature with its unstoppable civilisation and reduces it only to shapes, model forests and dead vegetation museums. It is the hand of human beings which obliges all to lose individuality and creates a lonely crowd.

We can only wonder. What can come out of this?

About Argonauta:

The theatre company Argonauta was formed in Madrid, in the María del Mar Navarro's school. Its two members, Andrés Martínez and Estitxu Zaldúa, based their work on the philosophy of creator-actor to introduce this play. They explore a language of themselves where the individual and collective imaginary is transformed on stage to move the audience. After moving to Barcelona, they continued their gesture drama education in "Institut Del Teatre", where they continued investigating new ways of expression. Here they met the third member of the company; Carla Lindström who shares the journey of investigation with them.


Durian Beckett



Pentas Project Theatre Production

Playwright: Samuel Beckett

Catastrophe
Come and Go
Breath

The name Beckett is always troubling. Beckett looks simple but is actually very complicated. His works appear absurd but are logical. Beckett's writing seems dark but is humorous and illuminating.

To put Beckett on stage looks simple but is actually very difficult. This Irish writer used simple but precise words. He wrote detailed stage instructions and this troubles the performers. Where does Beckett lead us? What does he say?

Maybe Beckett's wrinkled face is a map, open to any interpretation. There is no standard answer, but those wrinkles can take you into a labyrinth. He was the most serious, most humorous, most disappointed and most radical of writers. That is life.

This country, perhaps has the right atmosphere for performing Beckett.

This is a triste tropiques. It is a durian land with a strong smell. Absurdity is 'produced' in large quantities every day, making it difficult for people to breathe. Political, social and economic problems shroud the peninsula and its outlying territories with their absurd and troubling smells.

As a theatre company in a tropical country, Loh Kok Man, Artistic Director of Pentas Project responds to the absurd living conditions in this land with Becketts' writing.

We live in a durian land. A land that is fragrant, smelly, sweet and bitter. It is full of thorns and hard to peel. But we might be able to get to the centre point, finding hope in despair through Beckett and Durian Beckett.

About Pentas Project:

Founded in 2005 by Loh Kok Man, Pentas Project is an award-winning theatre company that hopes to build a mature, contemporary and multi-faceted stage which encourages interactions and openness. Its practitioners aim to explore, understand and open up new horizons and collaborative space in theatre arts. Pentas Project respects and supports differences through collaboration, interaction, sharing and learning, and furthermore, appreciates the uniqueness of diversities in our society and field.

Pentas Project's latest ventures include organising Philippe Gaulier's Master Class in Acting (in conjunction with Kakiseni Art Exchange), and staging productions such as A Modern Woman Called Ang Tau Mui, HUNCHBACK 背彎, The Lost and The Ecliptic; and Animal Farm. It is also known for its work with other companies, with collaborative productions like The Next Door; BREAK-ING (Ji Po) Ka Si Pe Cah; and Delusions Khayalan.


94:05



Directed By: Irfan Kasban

Performed By: Mohd Fared Jainal

94:05, a monologue, invites the audience to the life and memories of Ahmad bin Abdullah, who struggles with his health, where death appears to more eminent with each passing day. He recites Surah 94 – Relief, focusing on 94:05 – "So, verily, with every difficulty, there is relief", and shares stories of the Prophet Muhammad from memory, to ease himself,
and maybe even find a reason to want to continue live.

About Teater Ekamatra

Established in 1988, Teater Ekamatra is one of Singapore's longest established theatre companies. As a beacon, Teater Ekamatra has remained at the heart of theatre by staging engaging and daring works that inspire, incubating emerging talents, and expanding diversity within the industry.

About Irfan Kasban

Irfan Kasban first delved into theatre by writing, directing, and performing CLASSIFIED: Projek Congkak, for Pesta Peti Putih 2006. An award-winning writer, Irfan was invited by the M1 Fringe Festival in 2009 to stage his debut full-length English play, We Live in a Box. Irfan has also worked as a freelance writer, director, performer, arts education facilitator, and lighting designer for several projects. Irfan is currently the Associate Artist with Teater Ekamatra. Recently Irfan completed a one-month residency at La MaMa Umbria International Symposium for Directors, under NAC grant, and is looking to bring the fundamental concepts he learnt to practise.

About Mohd Fared Jainal

An award-winning Singaporean theatre practitioner, Fared engages in cross-disciplinary work that delves into the realms of both visual and performing arts. Fared has collaborated extensively with various theatre and art groups in Singapore as a director, performer, visual artist and set designer. Pop Station, his collaboration with art collective KYTV has traveled to Berlin, Bangkok and Indonesia. In 2009, Fared won the Best Set Design award for the 8th Boh Cameronian Arts Awards for the collaboration between Cake Theatre and Five Arts Centre. He is the founding member of Neon Tights, a visual art collective dealing with both 2 and 3 dimensional design works that promotes and encourages interactivity.


Dream



Shadow Puppetry

In a dark room, the imagination is most vivid between light and shadow. Whispers fly from the corners, carried by music. Dream is a show beyond the realms of the stage, and will reveal the different angles of life and dreams.

Wandering Moon Performing Group & Endless Journey

An outstanding collective of shadow puppet masters, established informally in 1998 at a small town in Northern Thailand. Practising a form of contemporary shadow theatre, the fusion of science and art is still seen as mysterious within the country. The collective believes that the magic of shadow puppetry must be felt in person.

"Every time we perform shadow play, many miracles happen to both performers and audiences. There are thousand of questions we cannot find the answer to. The curiosity of children and grown-ups endlessly pushes them backstage after the performance ends, to see what magic is hidden behind the thin white screen."

"In every performance, one thing should not be forgotten — though man-made from a fragile piece of paper, shadows have life. All puppets have their time to expire. Every journey we take articulates the fact that someday what we're seeing will be gone. Similar shadows might be made but it will never ever be the same.

The only thing left behind is memory and what we can feel with our heart. This is what is special in telling stories with shadow theatre."


André & Dorine



Performed By: Jose Dault, Garbiñe Insausti, Edu Cárcamo

In a small room, there are walls where the past is hung, and the sound of typewriter keys and the notes of a cello. André and Dorine are a unique elderly couple, who like many others, has fallen into neglect caused by routine. What once aroused each other's passions, now leaves them indifferent. But an event comes to break the monotony: the disease. Alzheimer's, our great antagonist. Devourer of memories, memory, identity.

And so began a re-start in the relationship between André and Dorine. A journey through memory. Remembering who they were, to not forget who they are. Remember how they loved, to keep loving.

About Kulunka Theatre: www.kulunkateatro.com/index.php/andre-y-dorine

Kulunka theatre company was created in 2010 by Garbiñe Insausti and Jose Dault, young theater practitioners with extensive careers. With a keen focus on experimenting with different stage languages, Kulunka uses the stage as a meeting point between different artistic disciplines, without forgetting the idea of creating work accessible to the public.


Cinta Sang Arnab



Performed By: Anitha Abdul Hamid, Sukania Venugopal, Edwin Sumun and Iskandar Zulkarnain.
Directed By: Ghafir Akbar

Wangi, a woman suffering from a serious case of a broken heart decides to end her life at the Penang Bridge. There, she was rudely interrupted by Arnab, who was on his (its) way to Penang. This unexpected encounter on Malaysia's longest bridge leads to a hilarious and unlikely friendship. As Wangi learns more about her new friend, Arnab quickly discovers the wonders of the world above ground. However, there are some things about human nature that even Arnab cannot quite comprehend.

It turns out, the Penang Bridge not only connects Seberang Prai to Penang Island, it also connects Wangi and Arnab in ways they never thought possible.

Performed in Bahasa Malaysia with English surtitles.


Red Dust, White Paper



Performed By: Ix Wong Thien Pau, Aaron Khek Ah Hock, Scarlet Yu Mei Wah

Awakened through the various states of Dust, Smoke, Cloud and Fog, Man reminisces his beginnings, and journeys through the scenery and songs. In each season, there is a time for everything. The bittersweet unpredictability of life, tossing amongst the red dust of the roads. All things must come to pass, like sand slipping through the fingers.

The dance starts with a dancer on a plane. The dancer addresses a dot and pushes the dot into a line. Red dust unfolds… …

About The Performers:

Ix Wong Thien Pau hails from Sabah, and danced professionally with the City Contemporary Dance Company in Hong Kong (1997-2000) upon his graduation from Hong Kong Academy for Performing Arts. His choreographic works represented the Academy in various major dance festivals during his studies.

In the year 2000, Ix Wong relocated to Singapore to join the Arts Fission Company as a Rehearsal Director and dancer. He co-choreographed Imagine Forest with Angela Liong for the Singapore Arts Festival 2001, a site-specific dance collaboration with the Tang Quartet. Ix founded AHPY with his Singaporean partner Aaron Khek and since has been producing and choreographing works that the duo creates together.

A graduate from the Hong Kong Academy for Performing Arts (HKAPA) and also formerly the rehearsal director of The Arts Fission Company, Scarlet Yu Mei Wah has assumed many memorable roles in the company's major productions as a key soloist. Recently, she created scarlet is mumbling…, a collaboration with Aaron Khek; and 13 knots to Home, presented under Dancing In Place 2010.


Bane 3


A Brighton Dome & International Festival Commission
Bane 3, Performed By: Joe Bone

Billed as Die Hard meets the Naked Gun on stage, Joe Bone's multi-award-winning sell out smash hit Bane 3 arrives in KL with its Asian premiere. Action, comedy, music and drama are shaken together in this one-man one-musician spectacle featuring Ben Roe's moody live score.

The show follows tough-talking hit-man Bruce Bane, as he battles his inner demons about working for the mob, all performed by Bone's multi-character shape shifting.
This is storytelling like you've never seen before!

'Excellent' — The Times

'Brilliant' — The Guardian

'Phenomenal' — Time Out

'Rollicking' — The Evening Standard

'Epic' — The Scotsman

Winner Best Theatre Show Fringe World Perth 2013

Official Selection: World Event Young Artists 2012

About Joe Bone

Joe Bone is an award-winning writer and performer, who wrote and performed the multi-award–winning Bane trilogy, which has been a sell-out smash hit at the Edinburgh festival fringe for three years.

He is currently working on a commissioned Earfilm, a story using 3D binaural sound for a mobile app, as well as Bane 4 and his new show The Train People: The Last Leafer.


Siena


Performed by: La Veronal (Ariadna Montfort, Laia Duran, Anna Hierro)
In a room of a museum, a seated woman observes a painting.
Near the door, a standing man watches.
This is the starting point for Siena, the new project of La Veronal, which moves to the Italian city of Siena to explore the idea of the human body.Siena takes us to a timeless and strange space, a space where memory, imagination and the body are mixed.Siena is also about the absolute and constant need of human beings to observe mankind. The eternal need to recognise and make sense of our own ways, actions, and presence, even as it confuses the individual self.

Founded in 2005 by Marcos Morau, La Veronal is one of the most acclaimed new Spanish companies, and one of the best known locally and worldwide. Morau has produced several shows, all bearing the names of cities or countries, and won numerous awards, reaffirming the company's unstoppable creative development. Morau has been guest choreographer with the Cross Connection Ballet at the prestigious Royal Danish Theatre and will also work with the Swedish companies Norrdans and Skånes, and with the Spanish Compañía Nacional de Danza in the near future.


www.laveronal.com
twitter.com/LaVeronal
www.facebook.com/laveronal
Music
Reza Salleh


Moonshine

An arts festival will simply be incomplete without good music. We'll be bringing an army of musicians over to Pavilion. To make sure a rockin' good job is done of it, we've enlisted the help of music show powerhouse Moonshine is in the house!

Organised by singer-songwriter Reza Salleh, Moonshine has definitely paid its dues many times over in the Klang Valley's independent music scene. The name to know and the event to attend twice a month, the incomparable Moonshine is going strong into its 8th year now. Since Moonshine has introduced so many great acts to new audiences, we figured who better to curate the artists for our outdoor music stage and flash performances?

When I was first approached by the Kakiseni team to be a part of this festival it seemed like a tremendous opportunity. Moonshine has always tried to keep the focus of it's monthly series of shows on 2 things - the growing musician and the average, non-music-fan listener. The idea was always to expand the appreciation of original music beyond the hardcore gig goer or band-aid supporter and it sounded like KakiseniFEST's own idea of how music was to be represented echoed that.

I used this opportunity to book an eclectic mix of acts, some well known within the independent scene, some from different scenes altogether and some extremely talented but relatively unknown. There were even some cases where a cool concept band was needed but none existed - so we made them.

The past few years has seen the general populace slowly opening up it's ears and I'm hoping that the line-up will help push forward the presence of our current music scene even more. I'm also hoping that the acts themselves get a feel of being out of their comfort zone by being part of such a diverse program and that the entire experience is a progressive one.

Reza Salleh, Moonshine curator


The Impatient Sisters



Not your typical vanilla flavoured run-of-the-mill girl band, the three sisters who hail from Kuantan writes and sings expressive tunes with bouts of romantic depth, blending together quirky soul and folk-pop to create a unique flavour. The Impatient Sisters songs are distinctly signaturised by their haunting harmonies which are backed by an eclectic arrangement from their musical talents in guitar, xylophone and the kazoo.

The Impatient Sisters first public performance began when they opened for My Short Term Memory at Lepaq Cafe, singing cover songs by their musical influences Eisley and Priscilla Ahn. Their talent and unique harmony interpretations caught the eye of the cafe's owner who asked if they had original material. That spurred the trio to give songwriting a shot. Putting their heads together, they poured in elements of dreamy, breezy, happy and sad emotions, creating songs of lyrical peculiarity that aptly reflect their quirky personalities and sisterly chemistry.

The result was their first YouTube releases of "Comets & Stars" and "The Mermaid Song". The Impatient Sisters have not looked back since, addicted to the happiness of making their fans happy with expressive songs on love, death, heartbreak, letting go, sleeping and other random observations of modern life.

twitter.com/theimpsis
www.facebook.com/theimpatientsisters


www.youtube.com/watch?v=jm1ldS0SkpM&feature=player_embedded





Rhythm In Bronze



Rhythm in Bronze is the first Malaysian ensemble to devise contemporary performances based entirely on the Malay gamelan since 1997. The group has been instrumental in developing the genre of gamelan theatre in Malaysia and paving the path for the development and preservation of this Malaysian Art Form & Heritage. To date, Rhythm in Bronze has been the first to use the gamelan as the main medium in concerts, and are innovators of a new performance style known as gamelan theatre. Rhythm in Bronze's music springs from diverse creative collaborations: between the ensemble and Malay, Javanese and Balinese gamelan, Carnatic music, Chinese drumming and percussion, Malay and sufi poetry.

Among its achievements are the successful development of new repertoire, its regular concert series, the production of its first CD Rhythm in Bronze – New Music for the Malaysian Gamelan, and the ensemble's use of contemporary theatre. Rhythm in Bronze has collaborated with Kevin Field, Associate Conductor of the Malaysian Philharmonic Orchestra (MpO) and with Roland Peelman of the Song Company from Australia.

Rhythm in Bronze has received widespread media attention in Malaysia but it first gained formal recognition when its concert, Laras Gong, received the "Best Music Concert" award in the World Music category at the 2004 BOH Cameronian Arts Awards. Following this, Rhythm in Bronze has gone on win win numerous BOH Cameronian Arts Awards in the Music category. In 2005 the group worked with Dato' Krishen Jit to create gamelan music theatre with the critically-acclaimed show Monkey Business.

Rhythm in Bronze is a concert and theatre gamelan ensemble which is dedicated to the performance of new music for the Malaysian gamelan and is committed to continue exploring groundbreaking music and innovative gamelan performances.

rhythminbronze.wordpress.com/
www.facebook.com/pages/Rhythm-in-Bronze/128667213104


Paladin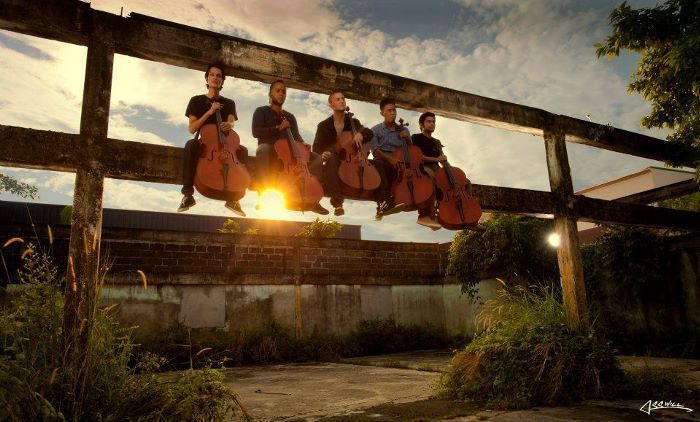 Paladins were elite warriors and swordsmen who served, fought and protected Charlemagne, King of France in the 12th century. In Malay, "paladin" is a synonym of the word "pahlawan" which stands for warrior. Paladin is a newly formed Cello Rock band Based in Malaysia. Its name best expresses the constant struggle and extreme difficulty of the band's objective which is to use classical cellos and techniques to play heavy and loud contemporary music in the most credible way.

The cello is known as a noble instrument, the voice of Kings with it's deep, mellow, soothing, melancolic and sometimes aggressive sound. It has access to the most amazing playing range from deep bass registers to violin-like sharp pitches, which makes it ideal for playing basslines, riffs, solos or just creating amazing ambiances.

All of its members are professional cellists who met doing gigs in the KL music scene and found they had the same musical interests and ambitions taking the cello further into the contemporary scene. Using exclusively classical cellos which sound is sent through pick ups and guitar or bass effect pedals, the band is able to produce a wide variety of sounds, from the purest accoustic cello sounds to the most extreme and unique electric sounds.

Paladin focuses on the live performance of their own arrangements of popular songs from all types of musical genres, from Hard Rock to Pop, Funk, Reggae, World Music and the likes, which are always warmly welcomed by all audiences and perceived as innovative, original, visually stunning and most importantly, loads of mad fun.

Paladin is the only cello rock band in the South East Asia Region and is currently in the middle of working out exciting collaborations with well-known local artists as well as planning a busy concert year both in Malaysia and abroad.


Pastel Lite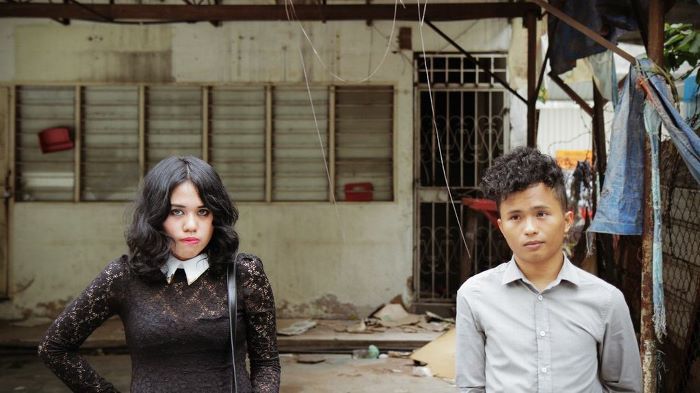 An experimental band that combines subtle harmonic vocals with minimal electronic melodies. They reside in Kuala Lumpur, Malaysia. The band consists of Eff Hakim and Mohd Faliq. The beginning of Pastel Lite was when they met through the internet and decided to work on something together. Little did they know that their accidental alliance led to them making sweet music together. Having had experienced with several other bands, the two were more than ready to break out from their respective genre and decided to go experimental. The best way to describe their relationship would be 'two like-minded souls having fun creating art together'."

When composing, the duo's main priority is to make music that they themselves would enjoy despite having to entertain random strangers. They also intend on making music that is distinct yet feels good all at the same time. Regarding their future plans, they hope to play more shows and expand their musical horizon.

www.facebook.com/pastel.lite





www.youtube.com/watch?v=gaIs9DLlvTk&feature=player_embedded


Foo Jiunn Shyan



Foo Jiunn Shyan is a relative newcomer to the scene, having only started composing in 2011 and influenced by the likes of Jay Chou, Tanya Chua, Hebe Tien and Yoga Lin. He's laidback and heartfelt, already with a list of mini-accolades under his belt and with the enthusiasm of a young, fresh, potential-filled talent. Best served with some chillout time.

www.facebook.com/vaynes


Platform 11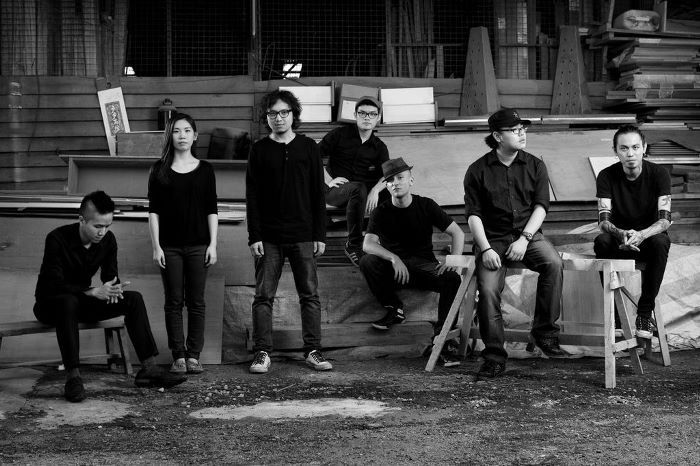 Platform 11 is an indie band started by singer songwriter Keith Tan. A product of his debut album, also titled "Platform 11″, this band features multiple unique talents that would otherwise exist in separate musical realms in the Malaysian music scene. And perhaps only an odd combo like this could faithfully present Keith's very special songs, usually written right before he fell asleep in bed with pseudo-English syllables as lyrics. Thus, the songs themselves first present a cinematic quality before the final Mandarin lyrics were written, even non-Chinese speakers would still be able to sense the imagery of the music.

www.platform11band.com/
twitter.com/platform11band
www.facebook.com/platform11





The JC Saxophone Quartet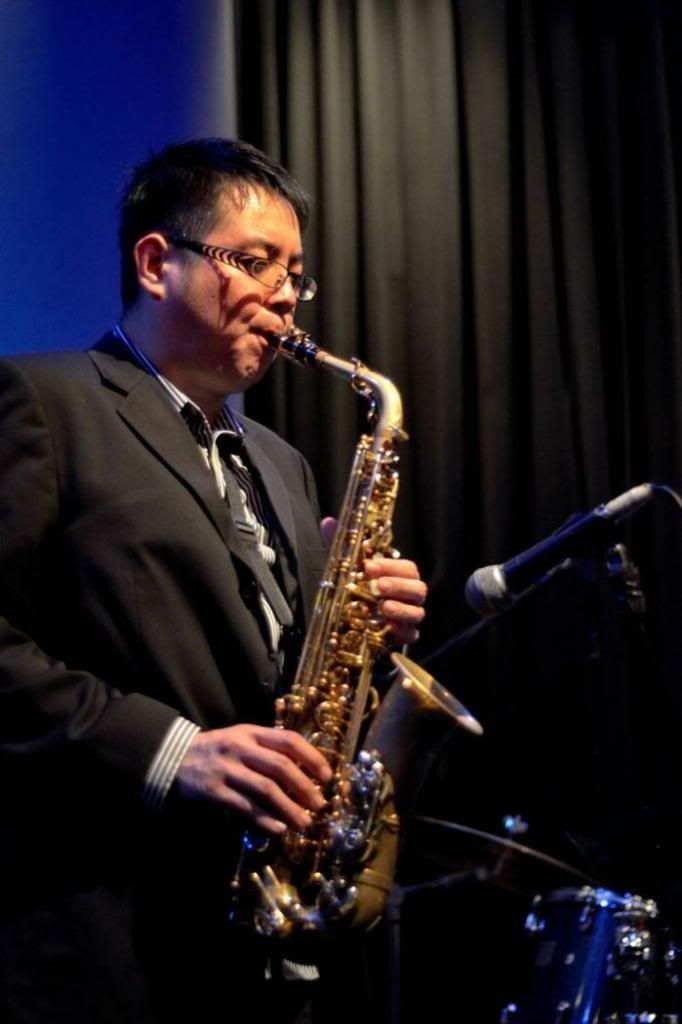 Led by Julian Chan, the JC Saxophone Quartet consists of four of the most active saxophone professionals in Kuala Lumpur, joining forces in the saxophone quartet format. Put together with the love of the saxophone, the JCSQ will present you saxophone quartet arrangements of jazz classics, pop favourites, and tunes that make you want to move your body to the music.

julianchanmusic.com/
www.facebook.com/julianchanmusic


Bihzhu



Winner of "Song of the Year" at the 2013 VIMA Music Awards for her folk-pop gem The Heart Way, Penang-born songtress Bihzhu is blessed with a rich, soulful voice and a whole lot of heart.

A commanding entertainer, she has enchanted crowds at the Fringe Stage of the Penang Island Jazz Festival, No Black Tie and Melbourne's Miss Libertine.

Combining elements of jazz, soul, reggae, and pop with her debut album "Nightingale Tales", her genuine songcraft celebrates love, beauty, and life's most treasured moments.

No more Malaysia's best-kept secret, Bihzhu is ready to take flight.

And she wants to take you on for the ride.

bihzhu.com/
twitter.com/bihzhu
www.facebook.com/bihzhumusic
bihzhu.bandcamp.com/











The Philharmonic Society Of Selangor



Founded in 1958, "The Phil" is one of the oldest and most established music societies in Malaysia. Enshrined within its Rules and Constitution are the two pillars on which the Society was formed; to stage quality musical productions and to encourage the arts, drama and dancing fields, and the second is to provide aid to charitable organizations by donating the proceeds from staged productions to said entities. As an organisation that equitably promotes the arts, the Society's only stringent entry requirement on its members, young and old, is that they have a love for the arts.

The Choir, made up entirely of volunteers, is a regular community activity of the society and regularly performs at community and corporate events in addition to producing its own shows. A true community choir, anyone regardless of race, religion, age, gender or musical experience is welcomed to join.


Az & Irena - The Wonderful World Of Disney



Guitarist-educator Az Samad and Irena Taib of 'The Impatient Sisters' join forces for a melodic adventure through Disney favourites. With music from Snow White to Peter Pan, revisit your childhood through the joy and wonder of well-loved Disney songs. Az Samad has recorded with Grammy Winners Flaco Jiménez & Max Baca; graduated & taught at the prestigious Berklee College of Music; performed in the United States, Europe & Asia; and appeared on 16 CDs ranging in styles from Tex-Mex, Contemporary Jazz to solo acoustic guitar.

Irena Taib took up the guitar when she was 10 years old and currently doing her diploma in music in ASWARA. Her major is in modern guitar and studying sitar as her 2nd instrument. Being in ASWARA has opened up a whole new world of music and has led her to all kinds of music such as Keroncong (a traditional Malay music style). Recently, The Impatient Sisters made their first international performance at The MOSAIC Music Festival in Singapore.

www.azsamad.com/irena


Amir Jahari



Probably one of the most underrated singer-songwriters in the industry right now, it's guys like Amir that personify the image of the abundantly talented yet underexposed musician frequently touted by activists for the music scene. Despite his young age, he writes and sings with a maturity, depth and simplicity that many try their best, but fail to emulate so effortlessly. Infectious, charming and accessible, he's played shows big and small and has even invaded our airwaves from time to time. Definitely one to catch and watch out for.

twitter.com/AmirJahari
www.facebook.com/mramirullahnie





Quirky Qwerty



Quirky Qwerty is an exciting new project formed by clarinetist David Ling. No stranger to the local music scene, David is a much sought-after session musician, equally proficient on the clarinet, piano and keyboards. Although he really enjoys performing with other people, he never passes up a chance to feature his own musical inclinations. Thus, Quirky Qwerty was born — an ensemble featuring some of the best creative talents David has had the opportunity to work with. Be prepared to hear an eclectic blend of music from across the globe, as well as unique re-imaginings of popular tunes you thought you knew!


Anna Chong



Anna Chong is a traveller. She loves to travel through different cultures and countries. She also loves to travel through different lives with her songs.

An accomplished song-writer since her early 20s, Anna's songs have been sung by numerous well-known pop artists in the Chinese industry. Yet, a part of her still felt unfulfilled. She realised she has much more to give, she discovered that there are stories need to be told, and voices need to be heard.
"I've found myself." She declared.

Seven years after travelling on this path of music, Anna is ready to release her personal album.

She invites you to travel with her, be her companion, as she brings you to another lives and back with her songs.


Froya



Froya is a singer songwriter with repertoire that eclectically blends a variety of genres with a tinge of bittersweet quirky folk and a hint of indie pop. Only started late 2011, Froya has already gained recognition to secure big gigs such as TEDxKL 2012, Urbanscapes 2012, Penang Jazz Festival 2012 and opened for few overseas artistes such as Jo Hamilton, UK singer songwriter. Her first single "Fries in Cream" has garnered airplay on local radio station as well as on Women of Substance Radio based in LA.

twitter.com/froyamusic
www.facebook.com/Froya.music


Asmidar



Asmidar began her singing career at the tender age of 12 with traditional Malay music being her main influence as she was brought up with that music since she was a child. Seeing her enormous talent and interest in Malay music, the parents gave their full support in making sure for Asmidar to make singing her career. After finishing secondary school, she went straight ahead for a diploma in music from local university UiTM. Alongside her music studies, she participated in several competitions that sky-rocketed her status as a high-caliber singer.

In 2009, she was chosen to represent Malaysia in the World Championship of Performing Arts in Hollywood, California, USA. She competed in 6 categories: Open, World Music, Jazz, Broadway, Classical and Duet (alongside Yusrizan Yusop, or Bob AF2). She went on to receive 3 gold medals, as well as 3 silver and 2 bronze medals. Though met with huge success in the USA, her participation in the TV reality show 'Vokal, Bukan Sekadar Rupa' however was the real turning point for her as it not only showcases her talent to the whole country, but also gained her many other TV show and magazine appearances.

Asmidar is now in the midst of album recording process but has released a single titled 'Biar Sampai Ke Bintang'. This song's unofficial video on youtube has 837,000 hits while the official video has 163,200 hits. Impressive number for someone who is very new to the industry.

twitter.com/asmidarisme
www.reverbnation.com/asmidar
www.facebook.com/asmidar.10











Arabyrd



Arafah Edruce aka Arabyrd is a box of fun. Having been in the scene for many years as a Malaysian female emcee, this artist from Sarawak have broken boundaries of the Malaysian music scene with her brand of futuristic beat over booty bass lines and sharp lyrics, paired with an eccentric fashion sense.

This Virgo star just isn't your typical Malaysian pop artist. When Arabyrd hits the stage, all eyes on her as she commands attention with her infectious rhymes and energy like no other. Groundbreaking is how you want to describe Arabyrd because being regular just won't cut it with her. Don't let her cute and tomboy style fool you because Arabyrd is straight up witty and not afraid to speak her mind.

Arabyrd recorded her first demo at the tender age of 15 and performed her own materials at small gigs in Sarawak. Soon enough she found herself in hip hop group Phlowtron, hosting a trendsetting show on local channel TV3 called Flo, as well as landing a radio DJ gig on Capital FM with her own show. Arabyrd has been unstoppable since and have been compared to the biggest female acts such as M.I.A, Santigold and Nicki Minaj.

Having performed at big events such as Gilles Peterson World Wide Festival in Singapore and South of France, opening for Beastie Boys and Jurassic 5 at Good Vibrations, rocked the stage with Diplo in Austria, kicked it on Malaysia's dance competition show Showdown on TV, smashing it at Malaysia's Shout Awards, killed it at Kuala Lumpur's annual outdoor lifestyle festival Urbanscapes, turned it up for Malaysia's leading street culture magazine JUICE's 7th anniversary, and hosted her very own Arabyrd T-Party with some of the most talented local hip hop acts, amongst others in her resume, she is undoubtedly an indie favourite in Malaysia and around the region.

In 2011, Crunchtime Records released her first official EP titled Disco Nected.

twitter.com/arabyrd
www.myspace.com/arabyrd
www.facebook.com/pages/Arabyrd/548241331866392?fref=ts











Panggung Muzik By The Wknd
This one goes out to the music fans: Kakiseni is teaming up with KL's music tastemakers The Wknd to bring you some excellent gigs.

First up! Panggung Muzik - four bands and four films, hosted in GSC Pavilion. There will also be curated gigs in The Venue; Circus; and Tom, Dick and Harry's Live. Did we mention the gigs are all free?

Plan your calendar, we're going to make it worth your while. And if any of these bands are new to you, fix that now (NOW!) and go check out their pages for more previews on their sound.

We've been thinking of this idea of re-scoring local films for a while now, but never had the opportunity to execute it. When Kakiseni invited us to curate a show for their 2013 KakiseniFEST, we grabbed the opportunity to do so.

The idea originated from musicals / theatre performances that had live music to accompany the performance, but instead of re-scoring these selected existing films, we matched the scenes with existing music by Malaysian independent bands. We feel that through 'Panggung Muzik', a stronger relationship can be built between the film and independent music scenes in Malaysia.
Fikri Fadzil, founder of The Wknd

The Wknd
thewknd_logo2The Wknd is an Internet based music magazine and multimedia music platform, leading the way on the forefront of the indie music scene in Malaysia and South East Asia. With a team of producers constantly scouting out for new, unique and unsigned artists, The Wknd has turned into somewhat a tastemaker and source of new indie music for many.


Tempered Mental



Tempered Mental has rocked the Malaysian music scene for the past 10 years with three studio recordings under their belts. Intricate guitar work, groove driven drumming, melodically mesmerizing voice and all of these are packaged in a totally delicious, palatable, progressive rock dish. Unique, talented and stylish would be the three words to describe Tempered Mental.

temperedmental.com/
www.facebook.com/pages/Tempered-Mental/34138972452
www.myspace.com/temperedmentaltm


Pitahati



Pitahati started up in the humble sub-urban town of Sg. Buloh under the famed Luncai Emas label in early 2011. This marked the beginning of a high spirited Malaysia rock band that set out to revolutionise the local music in the country with the elements of electronic music, psychedelic, drum & bass, folk and 'nusantara' rock.

www.myspace.com/pendengarhati
www.twitter.com/PITAHATI
www.ruanghatikita.blogspot.com/
www.facebook.com/pitahati










Deepset



Deepset is the modern day tale of music with a sensibility that touches the core of human values. It is the soundscape that taps the back of our senses with a definite resonance on what is actually happening around us and with influences by this era's blending of harmonic phase and sonic experimentation, Deepset began an exploration of drifting compositions of the slightly sustained and light psychedelic sound.

www.myspace.com/deepbeep
deepset.bandcamp.com/
www.facebook.com/Deepsetan





They Will Kill Us All



They have been through numerous tumultuous events that would have broken the spirits of many other bands. But the band persevered, kept their heads down and worked hard. And now they have finally managed to prove that they are here to stay for the long haul. With courage They Will Kill Us All took the road less travelled, for they believed the hard and winding road is where the true character of a person emerges. And as a band, they have conquered their fear and emerged victorious.

www.theywillkillusall.com/
twitter.com/twkua
www.myspace.com/twkua
www.facebook.com/twkua








Stellar Dreams



Stellar Dreams consist of two wave addicts, Iqwan Ridzuwan and Khairil Shah. They both met earlier in the year sharing similar musical traits. With a passion for anything vintage and 80′s they both wanted to make something out of it and formed Stellar Dreams. Heavily influenced by Kavinsky and Daft Punk, their productions also seem to have a lot in common with the Synthwave scene.

www.facebook.com/stellardreamsmusic


Aseana Percussion Unit
Venue: Tom, Dick & Harry's Live, Pavilion Bukit Bintang, Kuala Lumpur (27/4/13)

When: 9.30pm - 12.00am, Saturday, 27th April, 2013




The Aseana Percussion Unit is a total percussion unit first formed in 1998 when 4 guys got together with the thought of experimenting on blending the sounds and rhythms of different types of drums and percussions. The group has since then grown and now has 11 highly skilled percussionists and musicians as its core members.

If you think the drum is just an instrument that makes a lot of noise — then you have not had the experience of watching an Aseana Percussion Unit performance. The extraordinary musical properties of each instrument are skillfully explored and combined as a whole and the effect is ext