Post by uptowndragon on Dec 6, 2011 11:51:33 GMT 7
Dance Dance Dragon (releasing 15/03/12)LOCAL CELEB MELVIN SIA TO DEBUT IN S'PORE FILM "DANCE DANCE DRAGON"News Release:
RAM Entertainment
Edited By:
Dragon
Photo:
Halo Music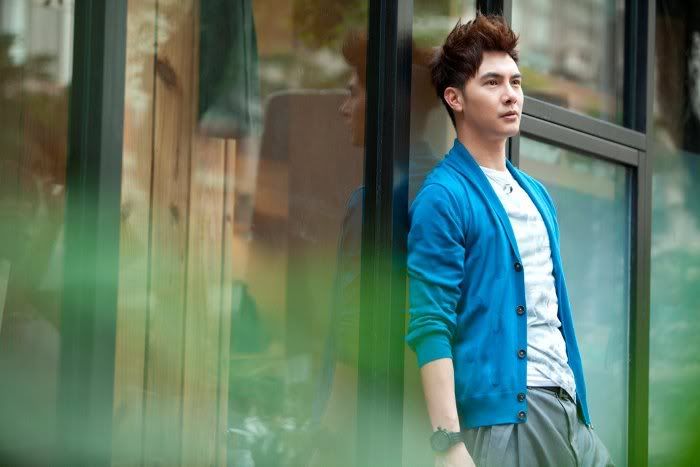 "Malaysian TV Drama Prince", seasoned actor-director and singer Melvin Sia will be making his first feature film debut in the upcoming Singaporean Chinese New Year movie
"Dance Dance Dragon"
, which is written by Singaporean film director, screenwriter and producer, Kelvin Tong (famed for his blockbuster It's A Great Great World) and Singaporean singer-actor Marcus Chin, and directed by Kelvin Tong's award winning assistant Kat Goh in her directorial debut. Melvin is well known for his numerous and versatile roles in local Chinese Drama having won the Best Actor Award for his role in Romantic Delicacies at the 2010 Golden Award and also the 9th ADA Award for the Best Male New Comer.
Melvin who recently embarked on a singing career in Taiwan and completed a short film there, has also been confirmed as one of the lead roles in an upcoming Malaysia Chinese gangster feature movie called "Kepong", which will be directed by Teng Bee, and is scheduled to start in December.
In "Dance Dance Dragon", Melvin plays the son of Malaysian veteran award winning actress Aunty Lai Ming, accompanied by an assembly of Singaporean comedians that includes Adrian Pang, Kym Ng and Dennis Chew, a synergistic combination that is expected to bring tears to your eyes.
"Dance Dance Dragon" which is pronounced similarly to "has everything" in Hokkien, tells the story of Mummy Loong (Lai Ming) who only wish is for her three problematic children to fulfil her hopes of being a grandmother. Her eldest daughter Lucy (Dennis Chew), who is 48 years old, has just been ditched by her first and only boyfriend. Her second daughter Ah Bee (Kym Ng) is too tomboyish and too fierce to attract members of the opposite sex. And her only son, Ah Long (Melvin Sia), although has been married for 10 years is too busy enjoying life to plan for parenthood. This all changes with the appearance of a cute baby in the Loong's household which inadvertently turns everyone's life upside down!
"Dance Dance Dragon", a wholesome family comedy packed with hilarious twist and turns, and filmed entirely in Singapore from November 2011 at a cost of S$1.2 million, is produced by Mediacorp Raintree Pictures and Boku Films. It is dedicated to the year of dragon which falls next year and represents prosperty. The Dragon is a mystical creature and is revered by the Chinese all over the world, as the most auspicious of the twelve Chinese Zodiac characters.
The movie will be released in Singapore by Cathay-Keris Films on 19th January 2011, and in Malaysia on 15th March 2011 by Malaysian distributor RAM Entertainment. The late local release is to give Malaysians filmgoers an opportunity to celebrate the Chinese New Year once again, after a slew of festive movies that are expected to hit cinemas during Chinese New Year!