Post by anastasia on Jul 23, 2011 6:53:24 GMT 7
MASiF 2011 - Music, Arts, Style, International Festival @ KLCC, Kuala Lumpur (15 - 17/9/11)
Bigger, Better, Bolder... and providing a strong, tangible platform for talented Malaysians to Shine.
Rising Stars are important for us all, giving us something to personally aspire to. But rising stars don't happen overnight; they need nurturing and support. Zang Toi started off small, and with mentoring and encouragement, developed into the household name that he is today. It is in the same spirit that we offer the platform which is MASiF, a facilitator to showcase to Malaysia and the world, the talent that is currently available in Malaysia.
The Music, Arts and Style International Festival (MASiF ) is a unique event specially crafted for a historical day i.e. Malaysia Day, to commemorate the richness of music, arts and style (fashion) diversities in Malaysia. The uniqueness of MASiF is its concept that transcends and synchronises three genres of art (fine arts, performing arts and fashion), fused together into a masterpiece on one stage over a period of 3 days. Highlighting Malaysia's very own talented and successful creative community, MASiF also provides a platform for new and emerging talent to showcase to Malaysians (and the world) their gift, allowing them to shine amongst the best and brightest our country has to offer.
International Artistes Line UpAmber Davis (The Philippines)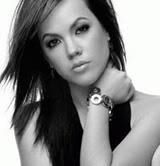 Named as an "Ambassador for High Quality Music" by Corporate Giant PLDT", "Best Female RnB Artist" and "Female Style Icon" at Wave 89.1's 2010 Urban Music Awards, American singer / songwriter .
Yuni Shara (Indonesia)
Yuni Shara adalah seorang artis (penyanyi) Indonesia. Ia adalah kakak kandung dari Krisdayanti. Ibunya bernama bernama Rachma Widadiningsih.
Local Artistes Line Up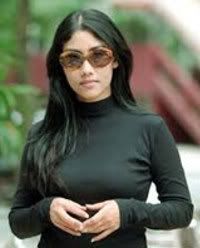 Ella
Norzila binti Haji Aminardin also known as Ella was born July 31, 1966, a popular rock musician in Malaysian. She is the "Queen of Rock" with a hit songs spanned from the 1990s to today. Ella still holds the local record for the bestselling female artist for pushing more than 300,000 copies of her records during the peak of her career. She also became an international icon and one of the 'Richest Artists' in Malaysia. Ella hails from Gelugor, Penang and was raised in the Klang Valley in Selangor. She completed her studies while she was in Form Five at the Tunku Ampuan Rahimah Girls School in Klang Valley, before she became a master in the arts field.
Her first solo album Pengemis Cinta which was a platinum album made her one of the most popular female artists in Malaysia. After launching a successful album, she was contacted by the EMI Malaysia Recording Label in 1992. Just after Ella agreed to the proposal, she made her fourth solo album, that is ELLA 30110, and it sold many copies in a short time. After that, she recorded her fifth album in the United States in 1994. This made her the first Malaysian artiste to record a full album in the United States,titled ELLA USA. It sold 350,000 units which made it Malaysia's highest selling album for a female artist. Ella also has performed in Japan, Indonesia, Singapore, Brunei, China, Hong Kong, and United States also known as the Rock Diva of Malay Archipelago and Asia. In 1998, Ella was chosen to sing the song Standing in the Eyes of the World, the theme song of the 1998 Commonwealth Games in Malaysia.
www.facebook.com/Ella.Aminuddin
Jamal Abdillah
Born on May 7, 1959 in Perak, Jamal Ubaidillah bin Haji Ali, better known as Jamal Abdillah is a Malaysian pop singer, actor and a Winner of Bintang RTM 1979. His Amal Kasih Jamal Abdillah & Saleem concert was held in Plenary Hall, Kuala Lumpur Convention Centre on April 2008. He has produced many albums like,Perpisahan Tanpa Relaku, Derita Cinta, Hatiku Luka Kembali, Layang-layang, Sendiri, Jamal, Kekasih Awal dan Akhir, Penghujung Rindu and Penawar Kasih to name a few. He took part in filmography in the 90's and among the movie that he has acted are Azura in 1984, Hang Tuah in 1990, Kekasih Awal dan Akhir in 1993 and Suratan Kasih in 1995.
www.facebook.com/pages/Jamal-Abdillah/111705492179155?sk=info
Bands Line Up
Tashya's ink
Tashya's ink is a four-piece band formed in 2008. The band played a significant number of shows during 2009 but the pinnacle was during the Global Battle of the Band which was held from October to November. The band managed to reach the National Finals, being one of the top 10 bands in Malaysia. But after that, the band decided to take a step back from their hectic schedule and performed for a smaller crowd. 2010 turned to be a more productive year for them as the band represented Malaysia for to Maldives to perform for the Maldives Breakout Festival after winning Malaysia Breakout Showcase in November 2010. They have recently released their first 6 EP song and will be releasing two singles soon. Tashya's Ink music is a mixture of sounds from elements of rock, folk and alternative influenced by a range of artists and bands such as KT Tunstall, Alter Bridge and The Temper Trap.
www.facebook.com/TashyasInk?sk=wall
Marionexxes
Marionexxes is an old Malaysian band from the 90's that was started by the BMX kids from various boarding schools. The band made a move from the Do-It-Yourself scene to make a proper record with the band's own independence music. The band faced a few problems and issues but in 2005 the band reformed at Universiti Malaya to play some alert shows to tell the scene and their fans that they are still alive. After having a few changes in their line-up, Marionexxes line has now been well-perfected, making their visibility becoming more formidable than ever and with that the band kept their music below the radar. Lyrically influenced by Jarvis Cocker, Marionexxes is one musically versatile band. From Kassim Selamat's melodies to the current disco tech, this band has it all. They will soon be in the mainstream airplay if the chance comes.
www.facebook.com/marionexxes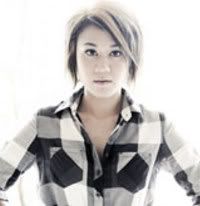 Prema Yin
Lead vocalist, Prema Yin is no stranger to the music scene in Malaysia. She has been singing since she was in primary school, entertaining crowds at weddings and private functions. She took part in a National singing level organized by Ntv7, Who Will Win Malaysian Topstar and emerged as the winner in 2004. She is not only an accomplished singer but she is also one of the rare breed of singer in a sense that she has been writing and composing her own songs that comes from her past experiences, random thoughts andlife itself since she was 14. She has been nominated and won several awards for the past 2009 to 2010 and she also had the opportunity to perform on stage with Colbie Caillet and John Ford Coley. Her first ever EP, which she worked with Greg Henderson was recently launched on 19th August 2009 at Mist Bangsar. Her English track together with her band 'Blow My Mind' and Malay track 'Marilah' are all out on Radio Stations.
www.facebook.com/premayin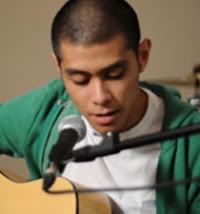 Narmi
Narmi who is well-known as Imran, the drummer for One Buck Short is finally out on a solo project on his own. Although he is not classically trained in guitar, his grasp for catchy melodies and his unique voice enables him to gain a steady following in the singer-songwriter circuit. Narmi has steadily built his name by playing various gigs around KL for awhile now. His first single, 'Whirl' is on rotation on Xfm and Hitz.fm and was No. 1 on the MET10 for about two weeks. He was also invited to be a guest in Hitz Radar on Hitz TV and The Breakfast show on Ntv7. His influences include John Mayer, Dashboard Confessional and Damien Rice. Narmi will be coming up with his first EP in September.
www.facebook.com/narmiadventures?sk=wall
Kid n ' Xera
Kid n' Xera also known as KNX was grouped in 2005. Their main genre which is Punk Rock has evolved throughout the years until the band managed to find their own identity. Besides performing in various gigs and events, they also have the ability to write and compose their own songs. They actively promote their band and performed around the areas of Klang Valley. In 2008, KNX released their EP and it sold out in a few months. In conjunction with the unbelievable response from their fans, they have recorded a single called 'Cahaya' for promotional purpose. KNX firmly believes that they will make quality music for the fans music satisfaction.
Brainhead
Brainhead was formed by two brothers, Ajin and Ajan to participate in a band competition organized by Kabuki. Even though their previous line up sees a few changes in their band members, these two brothers are still determined to go through their musical career. After a few playing cover songs, the band started writing and composing their own songs and so the journey to a musical career began. Throughout the years, they have been performing in gigs all around Malaysia. Their musical influences include M. Nasir, Sheila Majid, Incubus and Silverchair.
www.facebook.com/brainhead?sk=wall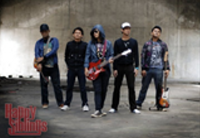 Happy Siblings
Happy Siblings is a band that hails from Klang. They have a different background of musical influences with a little splash of poetry thrown in the mixes. They are a band of 5 friends embarking on a journey to be among the top of the crop in Malaysia's music industry.
www.myspace.com/happysibling
www.facebook.com/happysiblings?sk=wall
Classmates
This punk rock band from Johor Bahru has been involved in the music scene since school. Their first show was during Teacher's Day 2007. They released a short demo called Initiation which sold almost 100 copies around Johor Bahru in 2009. That was a jumpstart to their careers which lead to many more shows and gigs around Kuala Lumpur which tremendously help I the growth of their fanbase.
www.facebook.com/classmatesband
Dekya's Inc
This band is a new Malaysian Rock band that was formed in Kuala Lumpur in January 2011. They broke into the Malaysian Underground Music Scene with their debut single "Melukis ke Langit". Their style is noticeably less heavy and their music is reminiscence of bands such as Pearl Jam, Alice in Chains and also the rock legend Pink Floyd. Compared to other Malaysian Bands, Dekya's Inc. only presents Malay songs in their stage performances to uphold the Malay Language in Malaysia Musical Art.
www.facebook.com/dekyasinc
Bohemian
Bohemian is a progressive and growing band that hails from Malaysia. This group creates music that is easy listening to everyone without sticking to one genre of music. They influences are 80's bands which include Guns n Roses, Joe Satriani, punk rock legends like Greenday. To put it simply, they combine different genres of music to form a genre of music that represents all.
www.facebook.com/Bohemian5
Egois
This band has been together since 2009. Their music style consists of Indie Rock, Street Rock, Punk Pop and also smooth blues. Their group progressed to the next level when they attended the battle of the band in Putrajaya. The event organizer even called them to play at the same stage the next day. Egois's target is to entertain the music industry with their large and high level scope of music to give a new idea of uniqueness to enjoy the different types of music in Malaysia
www.facebook.com/egois.safoband?sk=app_2405167945
The Lipz Art
The Lipz Art is a Malaysian Band that from Kuantan, Pahang that was formed in 2009. The band consists of college-mates Ewanza for vocals, Sanor on drums, Andy and Kim on guitars, Azmir on Bass and Neth on keyboard. They carry out three types of genres; alternative, pop and acoustical.
www.facebook.com/thelipzartinc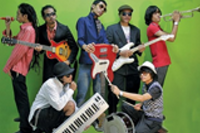 Skudap Skudip
Born in 2004, Skudap Skudip brings new waves of sounds in the music arena. They came all the way from Royal Town Klang Malaysia; they bring new sounds with mixes of ska, punk and rock & roots. Skudap Skudip has been playing in small and big gigs and events and they are well recognized in the Malaysian Underground scene. Currently Skudap Skudip are in the process of making their new single "Mengapa Kenapa".
www.facebook.com/pages/Skudap-Skudip/27287849936
Stubborn
Stubborn is basically a punk rock musician that influenced by many bands such as Blink 182, Dustbox and Totalfat. In early 2009, they release their own Demo CD that sold out. Stubborn's EP "Irama Laju Melayu Laju is out.
www.facebook.com/stubbornmalaysia?sk=info
Produk Hati Kecewa
Produk Hati Kecewa is a punkrock band consisting of 5 members from different parts of the state. This band is formed on 2008. Although Produk Hati Kecewa's band members have different music background, they all have the same core genre of music which is Punk, Hardcore and Metal. All their EP consists of Malay songs such as "Tuan Pengarah", Pulang Malam" and"Keparats". Their music influences include elements from bands such as Rancid, Metallica and Iron Maiden.
www.facebook.com/pages/ProdukHatiKecewa/127108030658635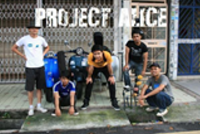 Project Alice
Project Alice is originally a punk rock band from Balakong, Cheras formed at the end of 2003. They start writing peace songs to support anti-war activities and they keep spreading the message of peace and harmony and several issues such as corruption, racism and homosexuality. Project Alice's influences include green day, the vines, sum 41 and butterfingers.
www.facebook.com/projectalicebands
Red Ruby Avengers
Red Ruby Avengers is a band which consists of four regular 20 year old boys-some are working and some are studying. The band only came together after they graduated from the same University. The band refused to be placed under any genre but they prefer to be known as an alternative rock band. Claiming influences from great bands of the 90's such as Butterfingers, Silverchair, Nirvana and Smashing Pumpkins.
www.facebook.com/Redrubyavengers
Dichi Michi
Dichi Michi burst straight into the local scene 3 years ago and performed actively in several events, collaborating and working with several different independent artists from other countries. They released their EP entitled "Sounds of New Hope" in 2009 which received positive response from music lovers all over the world. Their musical influences include Fall Out Boy, My American Heart, We The Kings and Forever The Sickest Kids.
www.facebook.com/dichimichi
3Kustik
The band comprises of Ani, a talented and experienced singer, guitarists Tam and Fendi, and also the occasional percussionist Zaki on the cajon. Their musical styles are very versatile therefore it is suitable for chill out sessions and events. As their music is mainly played acoustic, 3Kustik has never failed to entertain audiences with their musical plays and powerful vocals. 3Kustik's repertoire of genres includes evergreen oldies, retro, blues, pop, jazz and many more.
www.facebook.com/pages/3Kustik/200139740012107
OhChentaku
The band was formed in early 2007 and has been active in gigs and events around the country circa 2007 till the end of 2008. They toured countries such as Singapore, Indonesia and Thailand. OhChentaku plays a mixture of rock tunes with different elements as the band would like to go as versatile as possible. The band has released five official records and few unreleased singles. The band has been chasing their dreams to share music with everyone without signing to any major record labels. OhChentaku are about to release their latest Malay single, Jupiter.
www.facebook.com/xohchentakux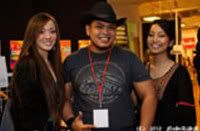 Fadzly Razman
Fadzly Razman's Pop Project (formerly known as Elaina) is established in 2006 bringing pop rock and power pop music with both English and Malay language as the medium.
www.myspace.com/fadzlyscribs
www.facebook.com/pages/Fadzly-Razman/169861434458?sk=wall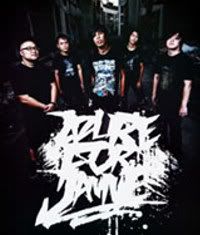 AZUREFORJANNE
AZUREFORJANNE (A4J), is a Post-Hardcore band formed in mid 2008 with no rooms for heartbreaks. This band of close friends gives shelter away from strewn ammo's across a warfare, in a form of inquisitive vocals backed with soaring guitar riffs, further revealed more with headstrong bass lines and drums.
www.myspace.com/azureforjanne
www.facebook.com/azureforjanneband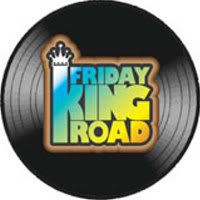 Friday King Road
Friday King Road consists of 6 gentlemen with 1 shared passion in music. With much enthusiasm, Friday King Road started making beats and sound on the 11th February 2011. That day, marked the day of an R& B- Funk -Soul-Rock Malaysian band being born.
www.facebook.com/fridaykingroad
15th Thursday, September 2011
1. AfterLife @ 3:00pm – 3:30pm
2. Brainhead @ 3:30pm – 4:00pm
3. ProdukHatiKecewa @ 4:00pm – 4:30pm
4. Stubborn @ 4:30pm – 5:00pm
5. Classmates @ 5:00pm – 5:30pm
6. The Lipz Art Inc. @ 5:30pm – 6:00pm
16th Friday, September 2011
1. Azureforjanne @ 10:30am – 11:00am
2. Anamys Affair @ 11:00am – 11:30am
3. Oh Chentaku @ 3:00pm – 3:30pm
4. Egois @ 3:30pm – 4:00pm
5. Red Ruby Avengers @ 4:00pm – 4:30pm
6. Bohemian @ 4:30pm – 5:00pm
7. Project Alice @ 5:00pm – 5:30pm
8. Dekya's Inc. @ 5:30pm – 6:00pm
Night Show
1. Prema Yin @ 8:00pm – 8:30pm
2. I'M Singles Bands @ 8:30pm – 9:00pm
3. Fadzly Razman* @ 9:30pm – 10:00pm (after One Nation Emcee)
4. Tashya's Ink.* @ 10:00pm – 10:30pm
Fadzly Razman & Tashya's Ink. time may change depending on One Nation Emcee show as our Indie music slot finish at 10.00pm.
17th Saturday, September 2011
1. Janitor @ 10:30am – 11:00am
2. Mind Blank @ 11:00am – 11:30am
3. 3Kustik @ 3:00pm – 3:30pm
4. Happy Siblings @ 3:30pm – 4:00pm
5. KID N XERA @ 4:00pm – 4:30pm
6. Friday King Road @ 4:30pm – 5:00pm
7. Dichi Michi @ 5:00pm – 5:30pm
8. Skudap Skudip @ 5:30pm – 6:00pm
Night Show
1. MARIONEXXES @ 8:00pm – 8:30pm
For more information:
Tel: +603 4270 3865 / +603 42702173
Fax: +603 42703854
Email:
enquiry@masifestival.com
facebook.com/masifestival
www.masifestival.com/2011/
www.imsingles.blogspot.com
twitter.com/masifest